Event Information
Location
Morwell Innovation Centre
Corner Princes Drive & Monash Way
Morwell, VIC 3840
Australia
Business with purpose – a panel discussion
About this event
Are you interested in hearing from businesses with a purpose? Join Runway's MD Linda Wong and our panel of guest speakers on Wednesday, 2nd of February 2022 for an insightful discussion about the circular economy and how each of them have applied that thinking into their business.
Join this hybrid event:
In person at the Morwell Innovation Centre where our panel of guest speakers will be live.
At the Hub in Bairnsdale where you can watch the livestream in their meeting room.
In the comfort of your own home via a video link.
This free event starts at 5:30pm with drinks and finger food post the panel discussion.
Ticket options available to choose from when you register.
Guests speakers:
Moses Lim
Moses is currently the Global Business Development Director for Green Eco Technologies.
He is an experienced strategic professional in the government, manufacturing, and international business space. He has led organisations from inception right through to sale. He has a solid background in government and the private sector and has developed strategic alliances in various arenas from G2G, G2B and B2B. Moses has a well developed knowledge of international markets, having worked with numerous countries including Singapore, Australia, Dubai, Vietnam, US and China.
His interests lie in developing holistic circular economy solutions and taking on a collaborative approach to solving a large issue and working to address poverty issues within his role as Ambassador to the Entrust Foundation.
Patrick Blampied
Pat's path to a circular economy business looks more like a messy squiggle spanning 15 years that's finally starting to loop back around - But isn't that the path we all have to take to close the loop?
Annually, 35,000 tonnes of Geelong's residential organic waste is processed into compost through Sequence Digital's compost operations management software. Now they've completed a two year trial of a new type of rugged remote temperature sensing device that monitors combustible organic waste 24/7.
Camilla's enthusiasm for changing lifestyles, determination to change the world, devotion to a positive change of any kind, love of innovative ideas and desire to always push the boundaries organically came together eventually - and so ecokit was born. She is proud to be doing what she enjoys and loves - helping people to fulfil their dreams of living in a comfortable, sustainable, healthy & happy home.
Kelly Thomas
Kelly Thomas is the Creator behind the innovative Textiles and fashion label, The Compostable Designer. She is a designer, and engineer, an activist and an educator. Following a career that began in dance and performance, Kelly moved into costume design and fashion. She has created designs for artist, musicians, including a sustainable costume commission for a Westend Production sponsored by Andrew Lloyd Weber.
The Compostable designer is not a fashion label it is designed to inspire people to change the way they buy. Feel connected to what they buy and most of all becoming part of the solutions for immediate change. Not greenwashing ideals but a real commitment to change. As a consumer you have the opportunity to change the world.
Note that Covid-19 restrictions will be in place at the Morwell Innovation Centre and the Hub:
Masks must be worn
Sign-in using QR Code
Social distancing 1.5m
This is event is brought to you by Federation University and Runway.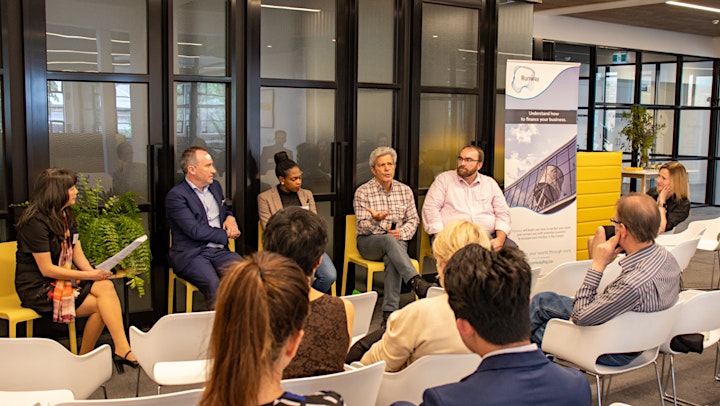 Date and time
Location
Morwell Innovation Centre
Corner Princes Drive & Monash Way
Morwell, VIC 3840
Australia