Description
An exploration of music, instrument-building and cross-cultural communities!
Discover the Bundengan, an unusual and endangered instrument from the mountains of Wonosobo, Central Java. Varyingly described as "a musical cape", "the poor man's gamelan", and "a bamboo prepared piano", this unique instrument, combining plucked strings and percussive drums, doubles as a shelter and musical entertainment.
Join us for "The Sound of the Shell", a performance of Bundengan music and dances, presented by Guest Artists from Wonosobo Regency in Central Java, Sa'id Abdullah, Indonesian Institute of the Arts (ISI Solo, Luqmanul Chakim, Indonesian Institute of the Arts (ISI Solo), and Mulyani, Head of Yayasan Ngesti Laras Foundation, Wonosobo.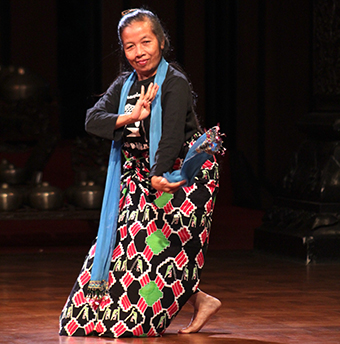 Free Event - light refreshments provided
Registration is essential: Maximum 100, so come along with your friends!
.....
This seminar is part of the Making Connections festival of events in Sydney and Melbourne.

.....

We gratefully acknowledge the support of our principal partner Helen Soemardjo Arts Fund and of our co-organisers, partners and collaborators.