Part of a broader project on the 46 premiers of South Australia, this presentation will weave together stories about the first four premiers
About this event
After South Australia gained responsible government, elections for the two houses in the first Parliament were held in March 1857. That Parliament ran for the next three years, during which time there were four premiers. The contributions and experiences of these four men before, during and after their time in the South Australian Parliament tell us a lot about life in the new colony. Part of a broader project on the 46 premiers of South Australia, this presentation by Emeritus Professor Alan Reid for the 2021 History Festival, will weave together stories about the first four premiers with some glimpses into the factors and forces that shaped our democracy.
Bookings essential. Places are limited so please book early to avoid disappointment!
Image: Parliament House and Legislative Council Building, Adelaide, SA, c1865. State Library of South Australia, B 41734.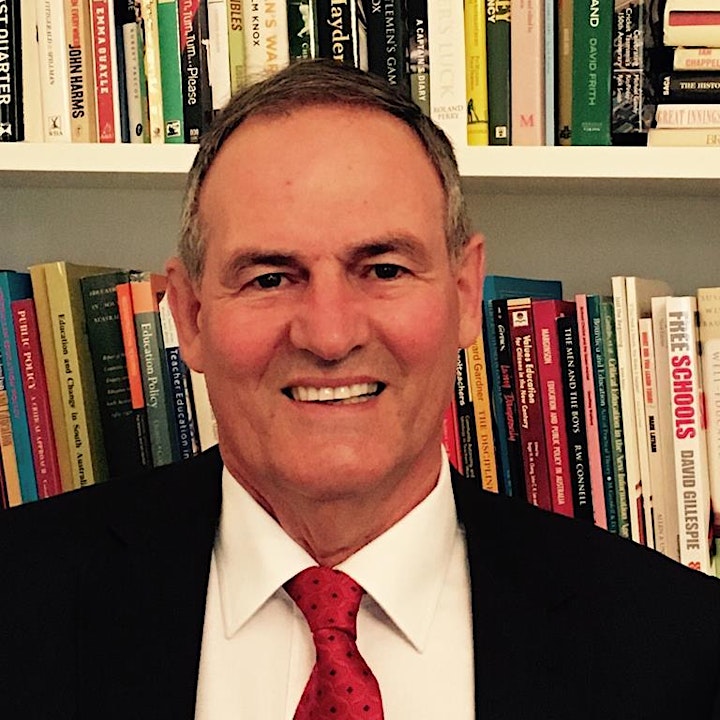 Alan Reid is Professor Emeritus of Education at the University of South Australia where he has held a number of positions including Dean of Education, Director of Research Centres, and Professor of Education.
Professor Reid's research interests include educational policy, curriculum change, social justice and education, citizenship education and the history and politics of public education. He has published widely in these areas and gives many talks and papers to professional groups, nationally and internationally.
Organiser of Building a Democracy: South Australia's First Four Premiers