Held once a month, Brunchercize is a relaxed chance to enjoy dance-play. It's the dance you do before you brunch!
About this event
Held once a month, Brunchercize is a relaxed chance to enjoy some dance-play. Each class you go on a journey, exploring a dance theme, genre or style. There is a warm up and cool down (because we love our bodies and we want to keep enjoying them safely for many years to come!). And in between you will experience some of the signature moves of that dance genre (and maybe even incorporate it into a little routine). This is your time to play with no expectations!
In April Brunchercize is diving in to the world of songs with their own dances. Think Time Warp, the Macarena, YMCA, the Locomotion and so, so, so much more! We are going to have a brunch hour of songs with dances POWER!
What to wear? Whatever you feel comfortable in - you are welcome to dress up - this is your time to play! No shoes though, we have a beautiful dance floor and will be dancing in bare feet or socks.)
Also, don't forget we also have a lucky door prize that is drawn at the end of class (it is brunch-time after all!)
We are practicing social distancing and are taking measures to ensure we are Covid-safe with limited numbers and complying with up to date ACT Health requirements.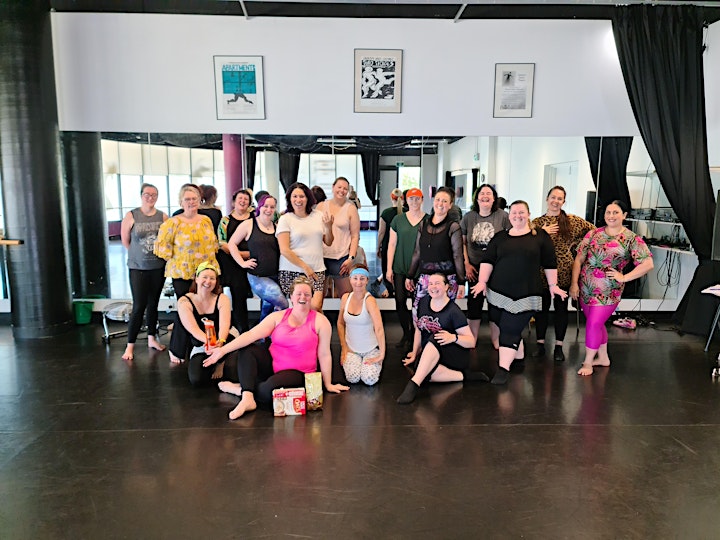 Organiser of Brunchercize April - Songs with Dances