Bro Camp featuring Jayden & Kodi Nikorima
About this event
The Building Better Humans Project - Bro Camp for Young Men
The Building Better Humans Project is proud to present this special event Bro Camp featuring The Nikorima Bros - Jayden and Kodi as lead facilitators. There are limited spots for your son to have this amazing 2.5 days with Kodi and Jayden as we delve into a personal development journey to empower your young men.
Prerequisite:
There is no pre-requisite to attend this program. It's for 11-17yo boys who have attended previous Bro Camps and those who have not. All are welcome.
The Aim:
To empower young men 11-17yo with the tools to make informed decisions, to raise their personal standards, to take ownership of their actions and behaviours so that they feel more in control of their own lives and in the process become better contributors within their family units and to the wider community.
It's much easier to build strong children than to fix broken adults and Glenn is no stranger to building strong children. His focus is to inspire those who attend so they think about their life and where they're at in a different light.
Young men Only:
This camp is not for parents or guardians. You drop the boys off and pick them up. We promise you that you won't be picking up the same young man you drop off.
Drop Off and Pick Up:
The drop off and pick up point is at Project 180 HQ - 22 Maud Street Newstead.
Drop off is between 5pm and 6pm on Day One for a 6pm start.
Pick Up is 12pm (for talks and debrief) to be completed by 2pm on the last day.
History:
Glenn is a former soldier of 17 years where he served as an Aviation Evacuation Paramedic and Registered Nurse.
He is the founder and owner of Adventure Professionals, Australia's premier adventure trekking operator leading adventures to Papua New Guinea, Africa, Nepal, South America, Alaska, Russia and around Australia
It is with this combined experience that Glenn will facilitate and run this camp for young men as a tool to push them to be better versions of themselves. It's important to note this is NOT a school camp. This is a positive, personal development program aimed to inspire and up-skill your Young Men through activities, presentations and mentorship from Glenn also the Nikorima Bros - Jayden and Kodi.
If you have any questions please feel free to contact Glenn directly - glenn@glennazar.com or M 0438 364106
What's We Supply:
Transport from and back to Project 180 HQ
All meals
All Accommodation
Bedding (sleeping bags)
Tents
Back Packs
First Aid Kits
Qualified Staff Members x 4
Support Staff x 4
Camp Medic and First Aiders
What You Need to Bring:
Two Changes of Clothes (minimum)
Athletic / Training / Workout Clothing
Hat
Torch or Head Torch
Athletic Training Shoes (runners)
Toiletries
Pillow (optional)
Extra Information:
Building Better Humans Project Website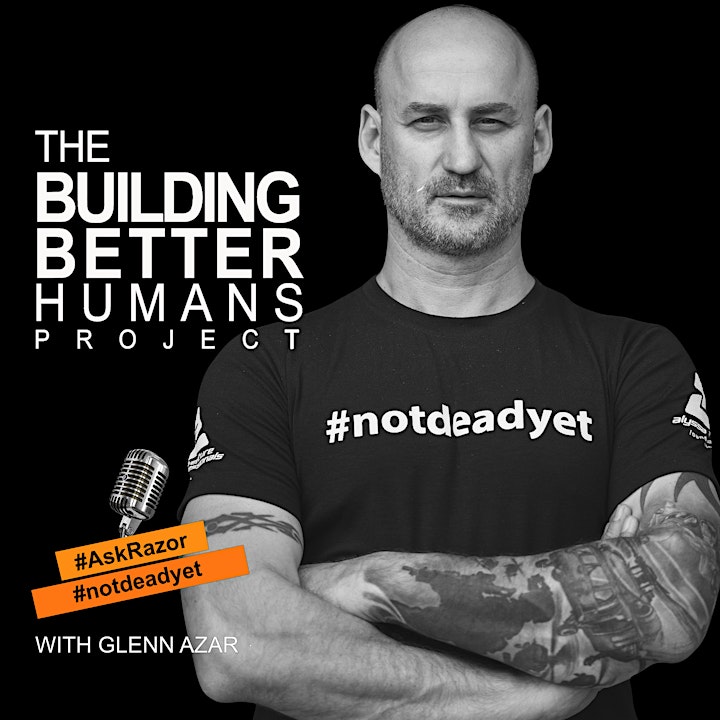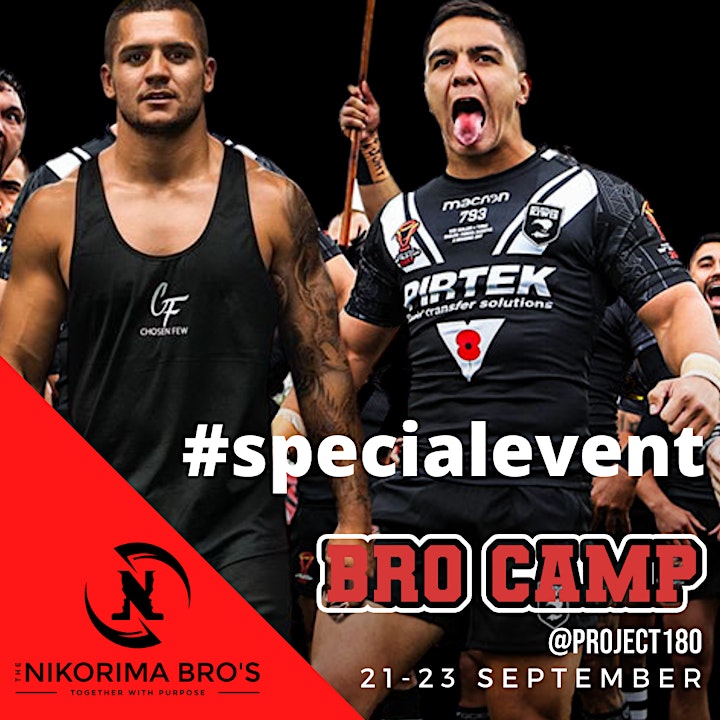 Organiser of Bro Camp for Boys - Special Event