Description
BRITISH COLUMBIA: FIRST NATIONS ART FROM THE KWA-GUILTH
Presented by Adventure World
What do British Columbia, a stranded troupe of dancers, renowned First Nations artists Richard and Calvin Hunt and the Australian Museum have in common?
Join us for an enlightening evening as Beth Hise, Head of Curatorial and Exhibitions at Sydney Living Museums, shares the gripping story of how a group of Kwa-guilth people and their ceremonial objects came to be in Australia in the early 20th century, as well as how the Australian Museum came to acquire dazzling masks, house poles and other culturally significant items from this collection in 1912.
Learn about the landmark repatriation project which saw some of the rarer pieces from the Cape Mudge collection being returned to Canada, and discover how contemporary Kwa-guilth artists such as Richard and Calvin Hunt are reasserting their rights and sharing with Australian visitors a true representation of their culture and artistic practice.
6:00pm - Welcome drink and viewing of selected masks from the Cape Mudge collection. Discover thrilling journeys to British Columbia at the Adventure World travel booth
6.30 pm - Talk and Q&A

The evening is presented in association with Adventure World and Destination British Columbia
ADVANCE BOOKINGS ESSENTIAL
Cash-only tickets available at the door subject to availability.
Image: Raven Mask © Australian Museum
---
Presented by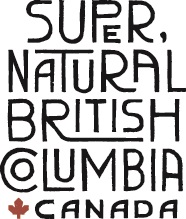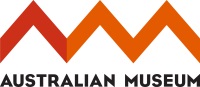 Supported by