BrisScience: Agriculture meets AI - using tech to feed the world
In our final lecture for the year on Monday 6 December, UQ's Professor Scott Chapman will offer a glimpse into the future of agriculture.
About this event
Agriculture is one of the earliest sciences developed by human society. Innovations in agriculture, or adopted by agriculture, allowed us to feed and clothe ourselves with less and less labour. Allowing people to diversify away from growing their own food enabled multiple leaps in creating our modern world.
Artificial intelligence and the data sciences are enabling 'Agriculture 4.0'. In 2020, agrifood tech startups raised more than $30 billion in investment. Many of these innovations are deployed in agriculture research, supporting new sustainable solutions that keep us fed.
This month at BrisScience, Professor Scott Chapman will discuss the digital and predictive agriculture technologies that are studied at UQ.
Doors open at 6pm. Lecture commences at 6.30pm and will include an interactive Q&A session. Unfortunately we are currently unable to provide food and drinks after BrisScience.
A livestream of this lecture will be available to view on the BrisScience website. To watch the livestream, simply visit the BrisScience website at the time of the event and enter your details.
Meet the presenter
Professor Scott Chapman is a crop physiologist working on genetic and environmental effects on the physiology of field crops, particularly in drought-affected regions.
He uses quantitative approaches (crop simulation and statistical methods) and phenotyping (aerial imaging by drones, etc.) to integrate the understanding of interactions of genetics, growth and development, and the bio-physical environment on crop yield.
In recent years, his collaborations have expanded more generally into various applications in digital agriculture from work on canopy temperature prediction for irrigation decisions through to applications using 'deep fake' image analysis to assist plant breeders.
To find out more about our speaker, or to view the livestream of this event, visit the BrisScience website.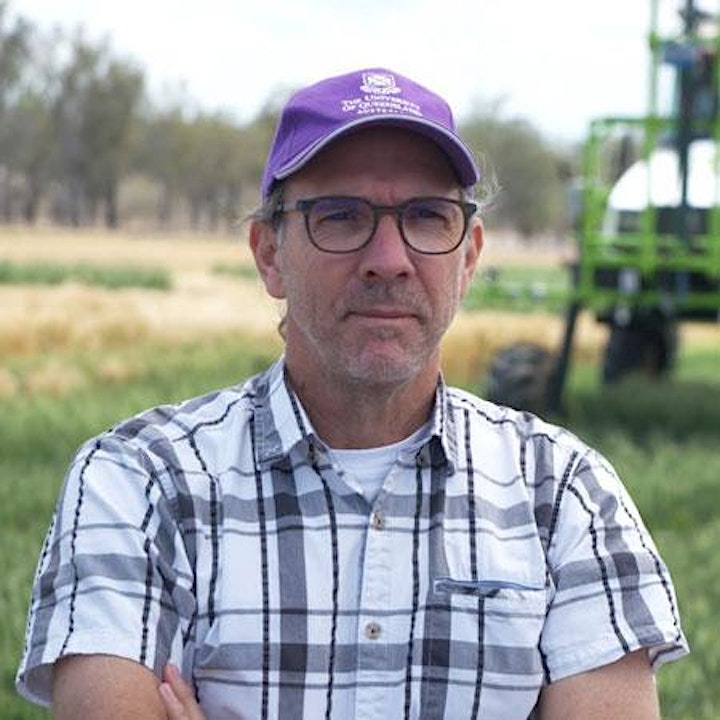 Organiser of BrisScience: Agriculture meets AI - using tech to feed the world
BrisScience is a monthly seminar series co-ordinated by The University of Queensland since 2005.
Open to everyone, BrisScience offers a broad platform for discussion and debate about science and technology.