BrisScience: A sensory experience of Australian flavour
Description
Australians love their food.
But how do we get the rest of the world to fall in love with Aussie cuisine?
The sensory experience of food and wine flavour has an important influence on consumer acceptance or rejection. A flavour's signature is impacted by the environment in which the food was grown and harvested. Understanding how place-of-origin influences food quality allows Australian companies to brand their products and produce with a point-of-difference, based on flavour, that inextricably ties the food to provenance.
Join us to learn how Dr Heather Smyth is researching the human sensory experience of Australian foods, finding new pathways for adding distinctive Australian qualities to our home-grown food and beverage products.


Meet the presenter:
Dr Heather Smyth is a flavour chemist and sensory scientist who has been working with premium food and beverage products for more than 15 years. With a background in wine flavour chemistry, her expertise is in understanding consumer enjoyment of foods and beverages in terms of both sensory properties and composition.
Dr Smyth has a special interest in describing and articulating food quality, understanding regional flavours of locally grown produce, and modelling food flavour and textural properties using instrumental measurements. She also specialises in researching how human physiology, such as saliva and chewing behaviour, can impact sensory perception and therefore food choice.
Current projects involve specialty coffee, beer, wine, native plant foods, cocoa, meat and seafood, tropical fruits, cereals, dairy products and some processed products and snack foods. Dr Smyth collaborates with a number of companies and research groups to discover how and why consumers enjoy food which aids in the design and production of superior products with increased consumer value.
She is also heavily involved in training industry and researchers in the application of flavour chemistry, sensory and consumer evaluation methods.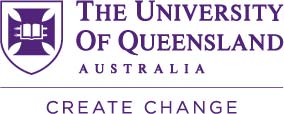 Find out more about our Venue Partner, The Edge, State Library of Queensland, visit: edgeqld.org.au