Victor Steffenson's 'Fire Country': Victor in conversation w Dr. Jack Pascoe and Doug Humann SATURDAY 31st JULY 2021 apollobaywordfest.com
About this event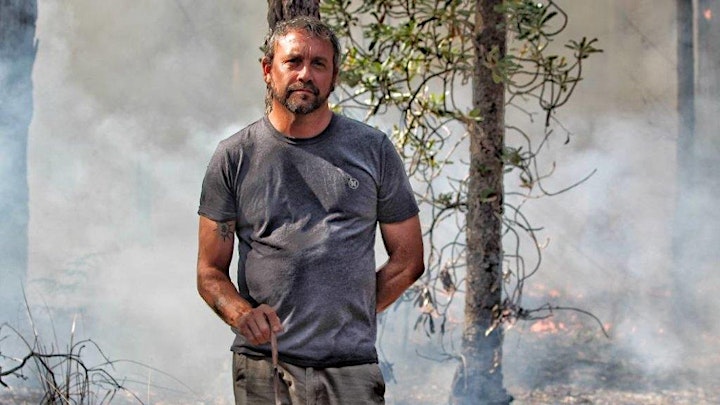 Fire Country: Bringing back the 'good fire'.
Victor Steffensen in conservation with Jack Pascoe and Doug Humann.
11 am Mechanics Institute Hall SATURDAY 31st JULY 2021.
Victor Steffensen's Fire Country has ignited discussion around the country about how we are burning Australian landscapes and the importance of 'good fire for healthy country'. Fire Country describes bringing back 'good fire' and the importance of 'reading the land' to inform decisions on burn activity and fuel management. A descendent of the Tagalaka people (of Northern Queensland), Victor puts forward a compelling argument for the revival of cultural burning practices to help us restore, manage and protect our unique landscapes and precious ecosystems.
Join us for a critically important discussion about fire country and no-fire country, why western burning practices in national parks are not serving us well, and how Indigenous land management strategies can be used to protect and heal country. Victor will be in conversation with Dr. Jack Pascoe, Yuin man, local CFA firefighter, and environmental scientist, who is currently researching fire ecology and management in the Otways with the Conservation Ecology Centre. The discussion will be facilitated by Doug Humann AM, Chair of Landcare Australia and also a CFA member, who has been involved with cultural and natural resource management on Indigenous Protected Areas, jointly-managed parks, and private protected areas.
WordFest acknowledges that this conversation takes place on Gadubanud Country of the Eastern Maar Nation, a custodianship that was never ceded; we pay our respects to Elders past, present, and emerging.