Could you use a Confidence boost for 2020 and the years ahead? Let's hear from global thought leaders who trek untraveled paths in business.
About this event
Brilliant Women Global is driving the diversity and inclusion agenda, featuring women in leadership. We are celebrating opportunities for people who may otherwise be excluded.
BWG facilitates strategic connections to support your future aspirations, by connecting you with our networks. Men are crucial to diversity, supporting inclusion.
Three accomplished and inspiring friends of Brilliant Women Global will lead a conversation and share stories which exemplify confidence in leadership.
Margot Foster AM is Inaugural Chairman of the IAAF Election Oversight Panel. Margot is a Director of the Confederation of Australian Motor Sport. Margot speaks with authority and confidence on governance and compliance at Board level. As an Olympian, Margot relishes competitive environments and understands the value confidence brings to the Board room.
Sue Barrett, founder and CEO of Barrett, a business consulting and education firm specialising in ethical, human centred sales strategies, processes and practices, is a leading Strategist, Coach, Facilitator, Author and Advocate for the Selling Better Movement, Gratitude and Purposeful Optimism. Her book 142 Days of Gratitude That Changed My Life Forever is a testimonial to the challenges and hurdles people face when they feel alone and all is lost, and what happens when you open your heart and mind to the profound power of gratitude as a force for personal and social good. Sue is an insightful, inspiring business leader, coach and mentor, with a background steeped in science and philosophy. Sue lives in Melbourne with her partner, Jobst and sons, Josh and Alex, and is competitive swimmer and field hockey player.
Pollyanna Lenkic is an Executive Coach with decades of experience in Leadership, creating sustainable high performing teams. She is deeply committed to supporting women to navigate very specific challenges they face. From an entrepreneurial background, Pollyanna Co-Founded a specialist IT Recruitment company in London, aged 24, taking it from a sole employee entity to an 11 Million pound turnover business, exiting the company in 2000. She is a former ICF Co-President, and published author.
Take this opportunity to soak up the learned stories of three confident women in leadership. Enjoy networking with the professional and welcoming group that is brilliant Women Network. Great food and beverages as always!
http://brilliantwomenglobal.com/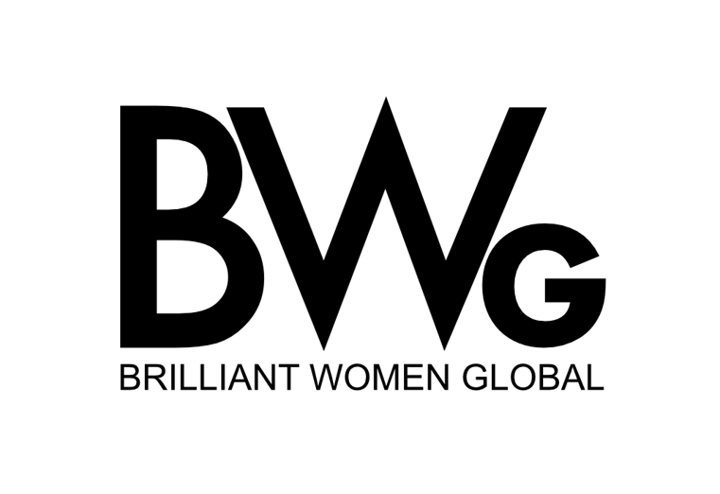 Organiser of Brilliant Women Global: Confidence in leadership
Brilliant Women Global is a purpose driven network, enabling people who share the values of Diversity and Inclusion to reach their aspirations.
Brilliant Women Global brings you key decision makers and strategic connections in a trusted environment. Thought leaders spearhead our events, engaging conversations around best practises.
Brilliant Women Global champions women seeking progress in their professional and personal lives. Men who champion women are crucial.
Organisations whose strategic intent includes Diversity are welcome as members or sponsors.
Organisations seeking candidates for C-Suite and Board roles are welcome to become members of Brilliant Women Global or to sponsor our events. You can be confident of a rich choice of candidates where the organisation shares our values of Diversity, Inclusion, Integrity, Collaboration and Trust.