BreakThru Sunshine Coast

Saturday, 24 February 2018 from 1:00 pm to 5:00 pm (AEST)
Event Details
//
Join me on the 24th February for an awesome BreakThru event

Posted by Way2Go on Wednesday, 10 January 2018
Do you have or want a GOAL in your life?
Is there something you need to BreakThru in order to achieve this?
Do you want to know how you can empower yourself and ACHIEVE any goal?
Is it possible that there is something that you have been holding back on or putting off?

Maybe there is a goal you'd like to have, be or do that you have you been procrastonating taking action on?

Perhaps you may find yourself, distracted or without the right focus busy getting nowhere?
If you ANSWERED YES to any of these questions then this event is definitely for you. Ben Jobson will share with you strategies and tools to enable you to COMMIT, FOCUS, TAP INTO YOUR ENERGY and BREAKTHRU regardless of the challenge you set yourself.
Most people have challenges in their life's and often how they respond can stop them from getting what they want in their professional as well as their personal lives. 
Often what stops us are the beliefs that we hold about what is possible that may limit what we are capable of accomplishing. In addition we may lack the key strategies necessary to achieve the success we desire.
The truth is when we tap into our full potential, learn key strategies, and adopt new beliefs about what we are capable of accomplishing we can dramatically improve our results and create our route to success.
Being a motivational speaker and empowerment activities coach for the last 16 years I have had the pleasure of training, coaching and inspiring many individuals and teams to success. 
In my coaching career I have personally applied the Way2Go modules and the strategies in this seminar to great effect.
What we thought might be difficult 
breaking through a one-inch pine board or concrete paving block martial arts style
arrow breaking or metal bar bending with your neck
walking barefoot over hot coals or glass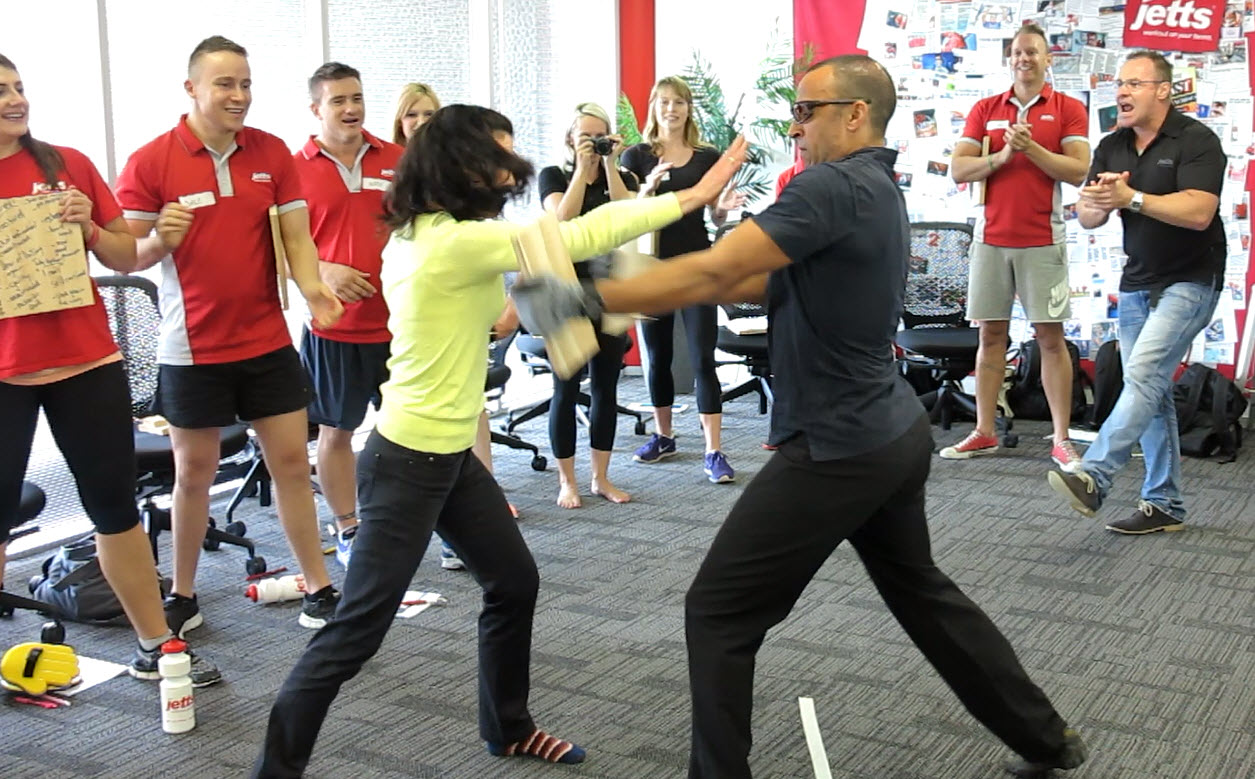 becomes easy when you apply the right strategy with the right mindset. 
This workshop will include an OPTIONAL wooden board break (with your hand). This enables us to attach significance and meaning to our goals and get feedback on how the patterns we are running in our lives are working for us!
What others have said about Ben's workshops / seminars:
Brendon Levenson - Managing Director Jetts 24 Hour Fitness
Ben Jobson has a mesmerising presence that flows through his speaking, leaving his audience with a renewed perspective on life and thirsting for more. 
I have seen him present a number of times to both small and large groups, and the individual impact he delivers is something you could only wish everyone could experience at least once in their lifetime. I am incredibly grateful for the difference he has made to the Jetts group owners and managers in delivering his sessions.   

Mike Hills - General Manager at The Retention People
Ben is an excellent coach and trainer. He has fantastic energy and presence and delivers with real passion. He has worked on our behalf with a number of clients receiving great feedback and making real and measurable differences to their business performance and culture. Our business partnership with Ben will go from strength to strength.
Hayley McGowan - What amazing and life changing experience! Ben has given me some great strategies to set and reach goals in my personal life and my career. 
I am so thankful for being given the opportunity to spend the day learning from him.
Jamie M Randall - An absolute incredible experience loved everything about Way2Go
In this high pressure, fast paced, high demand world of balancing our business and professional lives, we need tools that help us more quickly and easily achieve what we desire. 
The powerful tools and skills from this Breakthru - Way2Go workshop will provide an invaluable reference that we can use to accomplish even more of what we want while remaining empowered and energized. 
If you would like to know what it is like to BE IN YOUR PEAK PERFORMANCE STATE and tap into your abundant resources you have within you to GET ANY RESULT YOU DESIRE, then this seminar is a must.
Book this BreakThru - Way2Go workshop and discover:
Your G.R.E.A.T. life plan for success
How to set quality goals for yourself
How to get emotionally connected to your dreams
How you can strengthen your motivation to succeed
How to manage your L.A.B resources and the impact they have on the results you get.
How to manage your ability to respond to any situation
How to 'breakthrough' your limiting beliefs
The 4 E's of visualisation.
How to condition your mind and emotions with positive expectations
The 4 Fs success replicating system to model the success you desire
What steps you will take to move towards your goal
Breakthru is perfect to awaken your passion needed to breakthrough whatever has been holding you back from being, doing or having whatever you really want in your personal relationship, your career or your life.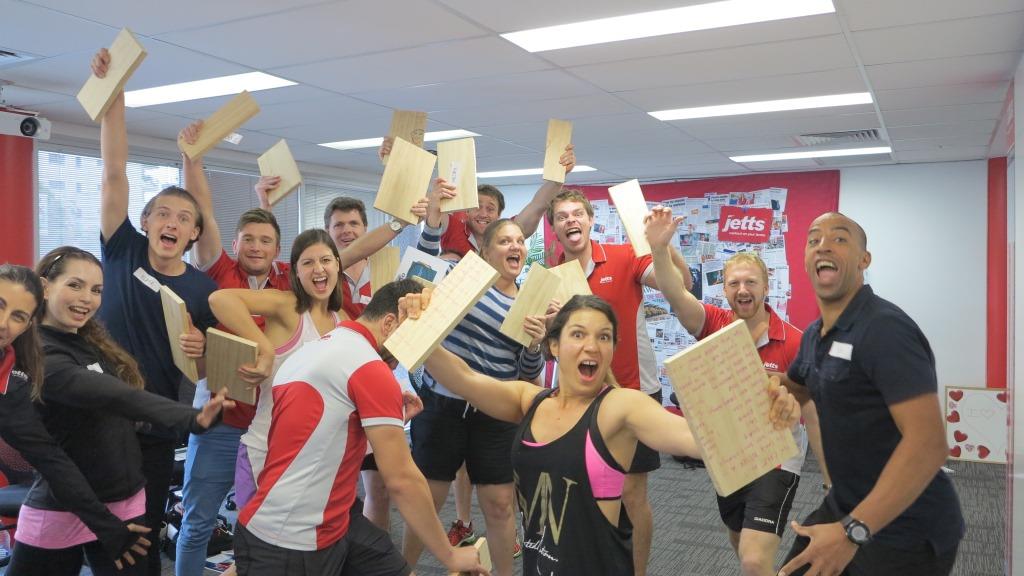 Ben is a certified Master Neuro Linguistic Program (NLP) Practitioner, certified Firewalking Instructor and Empowerment Activities Coach and a Trained Life Coach.  

At present living on the Sunshine Coast in Australia with his wife Elaine and 11 year-old daughter Jasmin, Ben balances speaking at conferences, presenting corporate training and community events with keeping fit for soccer and adventure racing.
Contact Ben to discuss personal development & empowerment activities for your team/ workplace/ company or to support your fundraising efforts.

FAQs
Are there ID requirements or an age limit to enter the event?
Attendees must be 18 years of age or older, or 14 years or older and have both parents permission.   At least one parent must attend the event.
What are my transport/parking options getting to the event?
Parking is available at the event site.   For public transport see www.translink.com.au 
What can/can't I bring to the event?
Participants are asked to refrain from any drug or alcohol influences before and during the event.
Dress for cool temperatures in the seminar room.  
We ask that you not use your cell phone, internet, or SMS device during the seminar.
Is my registration/ticket transferrable? 
Yes, tickets are fully transferrable to another person for the same event.   No refunds.
Do I have to bring my printed ticket to the event?
If the person that is registered comes,  we can look you up.   If the person that registers does not come,  participant needs the ticket,  or the persons name that registered.
What is the refund policy?
No refunds are allowed.  I am so confident that this program will benefit you, I am willing to take all the risk out of your decision to attend. If you're not completely satisfied by the break of the event I'll give you a full and complete refund. No questions asked. If you are not satisfied simply let me know no later during the break on the day. You must return all course materials.
Can I come to part of the seminar?
Due to the nature of the programme you are required to attend 100% of the sessions to continue in the program. DO NOT BE LATE. NO LATE ADMITTANCE. If at the instructors sole discretion, they believe you to be disruptive to the class, you will be asked to leave. No Refunds are made if you arrive late to any session or are removed from a class for disruptive behavior.
Why should I break board or bricks, snap arrows and bend steel bars with my neck or walk on fire and glass?   
I will never give you justification of why you should do this, the choice is always your own, however empowerment activities such as these gives people different results from over coming their fears, self fulfilment, spiritual awakening or just a wonderful experience.
Can I hurt myself?
Yes absolutely!  The common demominator for those who do is that they dont follow instruction or execute the strategy.  We are pleased to say that I have never had anyone who required medical attention after our public, corporate or charity events. However there is always a risk. If there are no risks, where would be the challenge and accomplishment be?
Who can do these activities?
Anyone can, providing they feel they can. As a general rule of thumb, if someone can stand, move their arms and walk at least 10 metres at a steady pace, un-aided, they can participate. But, if you have concerns, it's always easiest and best to double check with your medical practioner first.
People aged from 7 to 78 years old have participated in my seminars.
How safe is it? 
It's my intention that you complete the activity safely. That you have a safe, enjoyable, empowering and fun event.
To make sure that happens I carry out a series of tasks before the event including a risk assessment.
We always hold the right to cancel an event if we feel it is any way unsafe (even up to the last minute). That may sound harsh, but safety really is my priority. I am trained by F.I.R.E (Firewalking Institute of Research and Education) and work to the best standards of practice.
Will I get any training?
All my activities (firewalking, glasswalking, arrow break etc) include a period of training or preparation. There is no prior experience needed. i will give you all the information and tools so that you can make an informed decision about whether or not you want to take part at each event.
For example, you may before a charity firewalk take part in 3 hour pre-walk seminar. These seminars achieve three things:
Teach you all about firewalking and how to cross in the safest way possible.
Deliver an empowering, fun, and upbeat event that you will remember for a long time.
Make sure that you make the decision that is best for you to walk or not.
 What if I decided not to do the activity?
That is 100% perfectly okay. Nobody will ever feel pressured into walking or carrying out any of the activities. You can gain just as much from spectating. The whole premise behind these activities is empowerment, saying 'no' is just as powerful!
Do you have a disclaimer?
Yes. As with everything in life, these activities carry an inherent risk. All participants on any of my workshops, events and seminars participate voluntarily, of their own freewill and entirely at their own risk. 
Each event will include the signing of a voluntary waiver.
You understand that no assurance guaranteeing your safety is being made, and you agree not to hold me, venue hosts, sponsors, directors, event organisers responsible for any harm to yourself  should you choose to participate.
Can I ask another question?
Of course just contact me through this page :)
When & Where

Jetts National Support Office
31 Brisbane Road
Moolooloba, Queensland 4557
Australia

Saturday, 24 February 2018 from 1:00 pm to 5:00 pm (AEST)
Add to my calendar