Description
THIS CLASS HAS NOW SOLD OUT, ANOTHER BREAD MAKING COURSE 'SOURDOUGH SECRETS' IS SCHEDULED FOR 20/05/18, FOLLOW THIS LINK https://www.eventbrite.com.au/e/sourdough-secrets-tickets-43147727013
Easter morning has always been my favourite for holiday breakfast, with fresh hot cross buns straight from the oven and a smear of nutella…it doesn't get much better.
Now there is a way to enjoy that warm hot cross bun feeling for days after Easter, with this Hot Cross Bun Loaf. Cut it any way you like and toast it up, or even eat it as is, with a dash of butter.
- Jeffery
During this course, Jeffery Simonetta will share all his years of bread making knowledge with you. You will learn the art of working with yeast and create 3 very different bread styles that have great versatility so you can then go home and make your own creations!
This course covers:
Tools, weighing, mixing, rising, shaping, baking and eating!
Making:
Hot Cross Bun Loaf Jeffery's recipe (as seen in picture) served with lashings of Pepe Saya Butter
Pane di Casa - Ciabatta to be eaten with cheese, olives and wine
Bread loaf sandwich loaf
Bread Rolls and variations (olives, sundried tomato, rosemary, Nutella)
All bread variants to be served with enough accompaniments to make you suitably full for lunch with glass of wine.
About the Chef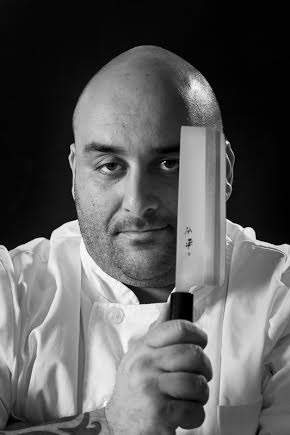 Jeffrey Vincent Simonetta is an Australian–Italian Chef who has worked under some of Australia's most influential Chefs.
His family background, thick with Italian culture,influenced the way in which he sees cooking and produce. It taught him that; "To be Italian is to be passionate. It is to intimately taste wine, sauce, and ripe olives, as well as appreciating simplicity and nature, from the fragrance of the spring air, the skill of the sculptor, and the soul of the painter. It means to belong to a gene pool influenced by some of the most interesting cultures in history and translate those onto a plate".
---
Booking Conditions:
1. Cancellations are not refundable.
2. The Essential Ingredient reserves the right to alter or cancel a class without notice. In the event of a change, you will be contacted on the daytime phone number provided to us at time of booking.
3. Registration is from 30 minutes prior to the class start time.
4. All classes and events require closed-in shoes.
5. We cannot accommodate dietary requirements in all cases. Please contact us prior to booking on 02 9555 8300.