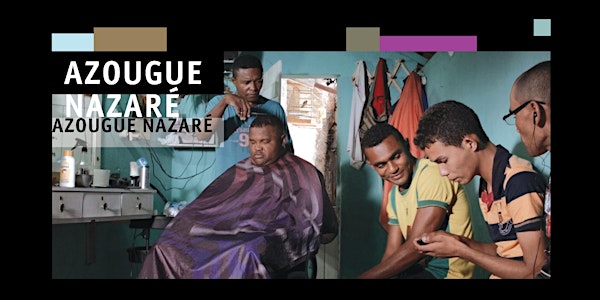 BRAZILIAN NIGHT - Azougue Nazaré - CINE VIVO 2018
Location
Queens Building
97 William Street (1st Floor) Perth CBD
Perth, WA 6000
Australia
Description
In our mesmerising film
Azougue Nazaré
you will be transported to another world and given a rare glimpse into a mystical Brazilian community who perform rituals in the sugar cane fields to connect to the spirits. You will see that while not all are believers, when strange and supernatural events start occurring in the town, people begin to wonder about the strange apparitions is the sugar cane fields.
Juliana Areias Triple Tribute to Bossa Nova, Rita Lee and Lenine:
After enchanting audiences across the US and Japan, with her "Bossa Nova Baby" concert, Juliana Areias presents a special Triple Tribute to Bossa Nova's 60th Aniversary, Rita Lee - The Queen of Brazilian Pop Rock and Lenine's contemporary Maracatu, featuring Joshua de Silva-guitar and Rafael Medeiros- percussion. (www.julianaareias.com).
In 1958, Bossa Nova, was born when Joao Gilberto recorded the song "Chega de Saudade" (Antonio Carlos Jobim/Vinicius de Moraes). Since than, it has influenced jazz and many contemporary artists globally including Rita Lee who has also recorded with Joao Gilberto. Lenine's contemporary music combines Maracatu, rock, samba, electronic sounds and troubadour lyrics. Maracatu Rural is the theme of the Brazilian film presented by Cine Vivo in the same night "Açouque Nazaré".
- Dance presentation by Perth Gafieira & Perth Forro - (The Sandpit Scarborough Beach) lead by teachers Ana Lucia Pereira, Sarah Quinn and Felipe Ortega.
To accompany the film and music
Barraca da Guiduxa
will be catering a Brazilian feast that wouldn't be complete without Feijoada, the popular black bean stew.
Check out our Festival Magazine and our website (www.cinevivo.com.au) for all the details of the program!