Description
COME BRUNCH WITH US
We know that building a brand, having people recognise your name and skillset, being sought out for what you do - is all part of building a successful business, having a fulfilling career, making an impact, feeling accomplished.
You want to look professional but not boring. You want to feel fabulous but not frivolous. You want to marry powerfil impact with elegance and you want to walk your talk while being authentic, genuine and approachable.
You understand the importance of personal branding as you know that living in the digital age means information about your life will be accessible. You want to be true to who you are but also fit into whatever organisation, role or situation you choose and feel comfortable and confident.
You want to be fluent in Facebook, interested in Instagram, leverage LinkedIn and be knowledgable in the basics of social networks.
Then come brunch with US - we're going to run a speed style event where we cover the building blocks of brand and style over coffee and croissants.
It's going to be fast-paced BUT fun
It's going to be informative BUT interactive
It's going to be engaging, entertaining, exciting and caffeinating haha
Petra and Majella will take you through identifying your skills, building a profile, creating interesting content, looking and feeling amazing, being seen for the right reasons and so much more.
Plus there will be a rapid-fire Q&A session as well so you can ask all the questions you want.
You will walk out not only with a brand new discovery of your own style, colours and communication style but also with clarity, direction, new friends, new connections and a lovely coffee + croissant buzz.
Created by dynamic Brisbane duo Petra Zink from impaCCCt and Majella McMahon from The Stylery Co. - this is an event like no other that shares cutting edge tactics and real world information that you can use immediately.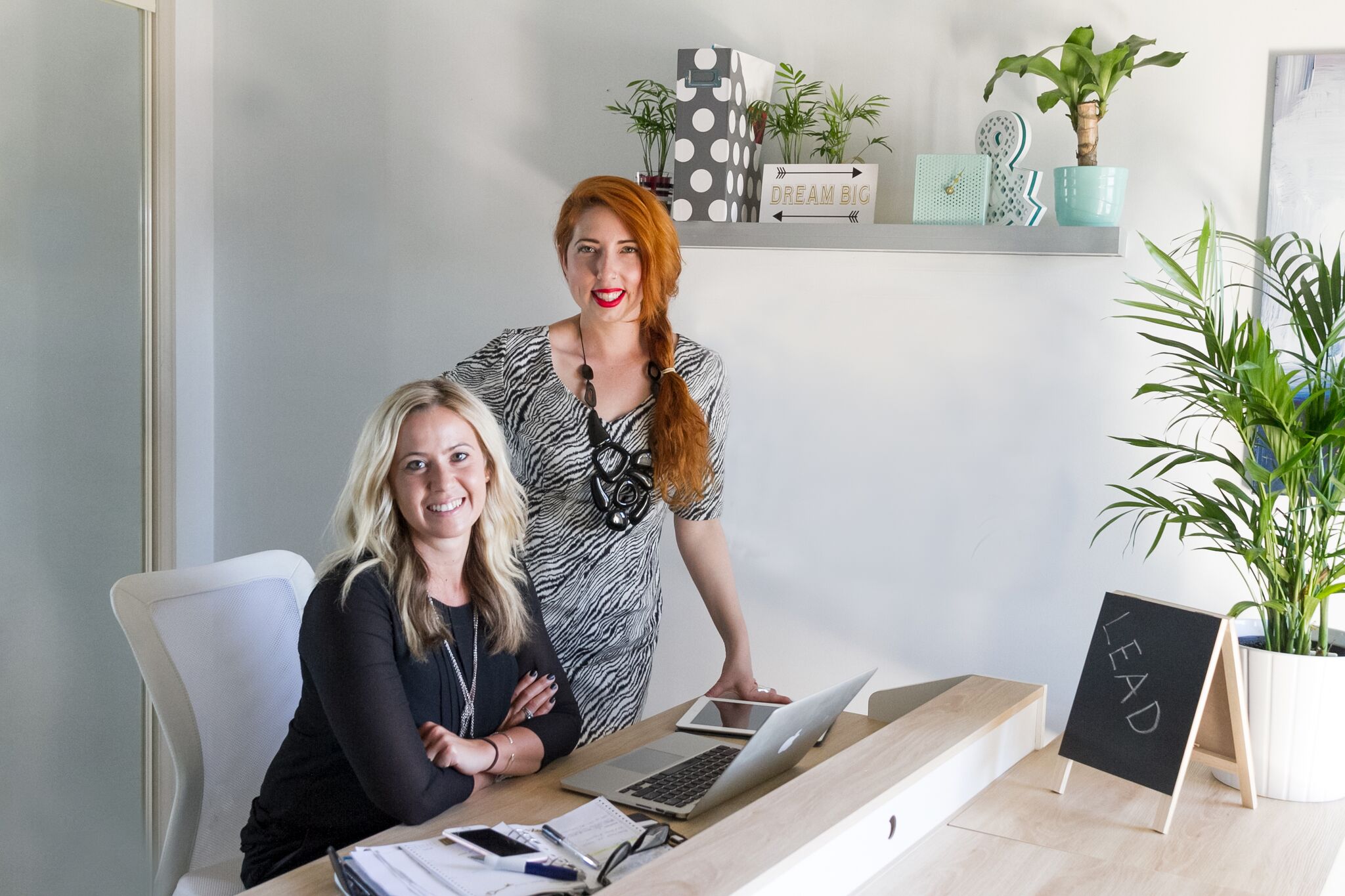 ==============================================
About the Style + impaCCCt team
Majella McMahon
Fashion Stylist & Wardrobe Whisperer
Helps people create their look and find their style
so they feel confident, comfortable and chic!
Petra Zink
Personal Branding Expert & Career Coach
Combines her passion for Marketing with Recruitmen
The workshop is limited to 20 women to ensure 1:1 coaching and tailored consulting. The groups are split for the practice sessions to minimise waiting times and optimise the takeout for everyone
=======================
About the Experts
Majella from The Stylery Co
Majella is a fashion stylist, wardrobe whisperer and style coach with over 15 years industry experience both nationally and internationally.
Focusing on connecting clothing with your authentic self, using your wardrobe to communicate your message to the world and to tap into the power of dressing to change your mood and mindset and to influence and impact those around you. Her goal is for every woman to "feel so amazing, confident, sassy, sexy, cool – that you can't wipe that smile off your face."
In a previous lifetime she was a Westfield stylist and this allowed her to work closely with brands, designers, trend setters and customers and also identify and understand what women want and struggle with in regards to style, shopping and self expression. She has a firm grasp on what is happening in all levels in the fashion world, from the street to the shops to the runway and is able to bring that knowledge to her clients when hosting her popular style takeover sessions with her clients.
When she is not styling the girl bosses of Australia, Majella writes style/self confidence and branding articles for various publications and also consults with businesses on how to stand out with stylish branding and how to have an authentic and appealing online presence.
Petra from Impaccct
Petra, originally from Austria, came to Australia 8 years ago initially 6 months but fell in love with this country and never left. Her background is Brand and Product Marketing which she did for 10 years across FMCG and Technology companies before entering Recruitment, specialising in Digital. Petra now runs her own company, combining the best of both worlds: applying Marketing Principles to build Personal and Employer Brands. She works with Individuals and Companies to help identifying their USP, their goals in terms of career respectively workforce planning and shows how to bring a newly defined brand to life, offline but particularly online through Social Media and Digital Channels.