Description
OUR SCHOOL HOLIDAY BRAIN SESSIONS INCLUDES MUSEUM ENTRY! Enter via gate 11 off Botany Street and park in the multi-story car park. The Museum is 50 metres from the car park entry on Chancellery Walk.

See how your brain works and learn to control virtual objects with your thoughts. See the amazing neuronal activity inside your mind and even control gaming characters with your brain power.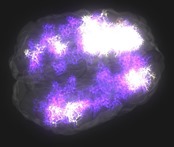 This one-hour session is strictly limited to 20 people (including children). UNSW Students and staff will explain the completely safe Electroencephalograph headset (EEG) that will enable you to see how your mind works.
While not everyone will experience every aspect of the EEG. everyone will be able to see their neuronal activity and take a photo or video to prove to friends and family that they indeed have a brain!
It's an amazing experience to just watch how another's brain works and this is an experience not to be missed.
Limit of 20 people per session and participants should be over the age of 10 to fully understand the concepts..