Sales Have Ended
Ticket sales have ended
Just a reminder: please don't print out tickets - we will mark off attendees on arrival :)
Sales Have Ended
Ticket sales have ended
Just a reminder: please don't print out tickets - we will mark off attendees on arrival :)
Description
Tickets are $30, and include light refreshment and a copy of Waste Not (RRP$30).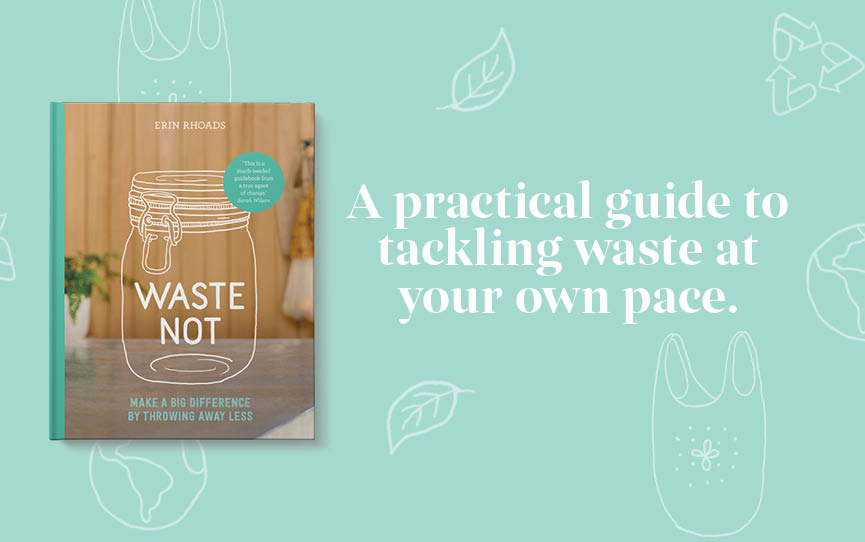 'This is a much-needed guidebook from a true agent of change.' Sarah Wilson
We need to talk about waste. Shrink-wrapped vegies, disposable coffee cups, clothes and electronics designed to be upgraded every year: we are surrounded by stuff that we often use once and then throw away.
Each year Australian households produce enough rubbish to fill a three-bedroom home, including thousands of dollars worth of food and an ever-increasing amount of plastic, which takes hundreds of years to break down and often ends up in our oceans or our food chain.
But what to do about such a huge problem? Is it just the price we pay for the conveniences of modern life? What if it were possible to have it both ways – to live a modern life with less waste?
That's where Erin Rhoads, aka The Rogue Ginger, comes in. Erin went from eating plastic-packaged takeaway while shopping online for fast fashion, to becoming one of Australia's most popular ecobloggers. Erin knows that small changes can have a big impact. In Waste Not she shares everything she's learnt from her own funny, inspiring – and far-from-perfect – journey to living with less waste.
With Erin's help readers too can learn how to:
switch out the disposable plastics from your shopping trolley
make simple cleaning solutions free from harmful chemicals
find your favourite beauty products without all the packaging
give a baby shower present that won't end up in the charity shop bag
plan your own zero-waste wedding (and what 'zero waste' even means!)
Fully illustrated with fun photography and illustrations, Waste Not is not just for those who label themselves zero waste; it's for anyone and everyone who'd like to make simple changes where they can to reduce their individual impact and carbon footprint. t doesn't matter whether you are at the beginning of your journey or further along, Waste Not is about joining a growing group of concerned citizens who want a new system, and remembering that our choices can help to shift and mould the world we want for future generations.
---
ABOUT THE AUTHOR:
Erin Rhoads has been writing about her zero-waste journey since 2013. Her blog, The Rogue Ginger, quickly became one of Australia's most popular eco-lifestyle websites, and Erin is now a prominent commentator on zero-waste living. She divides her time consulting with businesses on waste reduction, sharing skills and ideas at workshops and talks for kids and adults around Australia, and participating in environmental action groups.
Erin was a consultant on Australia's War on Waste and is a regular contributor on ABC Radio. She has been featured on BBC World, The Project, Sunrise, The Age, The Guardian, The Australian Women's Weekly, Marie Claire, Peppermint magazine and many more. Erin lives in Melbourne, Australia, with her husband and son.
---
You can find Erin at www.therogueginger.com and @therogueginger
Join the conversation: #WasteNotBook