Description
Jennifer Crone and UWA Publishing warmly invite you to the launch of Jennifer's new book, Our Lady of the Fence Post.
Our Lady of the Fence Post will be launched by poet and scholar Luke Fischer.
Please RSVP by Wednesday 16 November.
Our Lady of the Fence Post will be available at a special launch price of $20.00 (RRP$22.99). Cash sales only.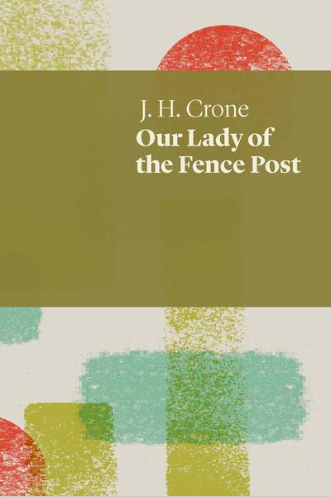 Our Lady of the Fence Post is an imaginative response to news reports of the appearance of a Marian apparition on the construction site of a memorial for victims of the Bali bombing at Coogee, Sydney, in January 2003.
One year after 9/11, terrorists had bombed Paddy's Irish Pub and the Sari Club in Kuta, Bali, killing 202 people, including 88 Australians. Within days of the report of the Marian apparition huge crowds started visiting the site, dubbed 'Our Lady of the Fence Post' by the press.
Our Lady of the Fence Post tells the story of the 'war on terror', from the Bali bombing to ISIS suicide bombing in 2015, from the point of view of locals in the fictional setting of Sunshine Bay, in Sydney's Eastern Suburbs.
"A wonderful piece of work, very original and imaginative."
JUDITH BEVERIDGE
"An impressive and ambitious poetic sequence."
KATE LILLEY
"In a poignant, generous, ethically subtle and sometime humorous verse narrative ranging across a series of carefully conjured personalities and scenes, Crone allegorically renders the Australian social imaginary and its sometimes gravely consequential histories and conundrums. This is the work of a talented, perceptive and spirited author."
PETER MINTER