Description
---
Flowstate, Festival 2018 and Little Match Productions present
BOAT-MAKING WITH THE OWL AND THE PUSSYCAT

Dates + Times: Thu 12 Apr, 12.00pm
         Fri 13 Apr, 12.00pm
Duration:     45 min
Ages:       4 — 10 years - all participants must be accompained by a parent/carer
Ahoy! Come make your very own origami pea green boat and create two animal sailors for a magical journey to fair Bong-tree Bay. This visual arts workshop is for children aged 4-10 and involves storytelling, games, art and origami. Exploring the show's themes of adventure, harmony and acceptance, climb aboard for a fun introduction to origami with additional creative activities suitable for older children. Adventure calls and new encounters await alongside an Owl and a Pussycat with their colourful new friends.

Only register for the participant - parent/carers do not need to reserve a ticket.
IMPORANT INFORMATION

Arrival Time — Due to the nature of Flowstate, all audience members are required to arrive at least 15 minutes before the starting time. Flowstate reserves the right to re-release tickets which have not been redeemed by this time.
Accessibility — If you require any assistance upon your visit please email us at flowstate@south-bank.net.au
---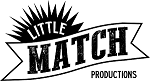 ---