Location
Cairns City Library Meeting Room
151 Abbott St
Cairns, QLD 4870
Australia
This authors' talk by Edwina Shaw is one of three events by Edwina Shaw while visiting Cairns in February 2020..
About this event
Edwina Shaw is the commissioning editor of Bjelke Blues – Stories of Repression and Resistance in Joh Bjelke-Petersen's QLD 1968 – 1987, with a foreword by Matthew Condon.
This newly published collection of 45 essays, memoirs and fiction comes from people on the wrong side of the regime 30 years ago. Many are prominent authors today, including Nick Earls, Sam Watson, Bob Weatherall, Miles Franklin winner Melissa Lucashenko, and more.
As greed and corruption run rampant, these stories of courageous activism in the face of brutal opposition are inspiring and hopeful.
Join Edwina and three of the local contributors to this gripping collection, Christine Howes, Chris Morris and Bill Wilkie.
Free entry for this authors' talk with morning tea on arrival, but registrations required for catering purposes.
Hosted by Cairns Tropical Writers Festival
11.00am at Cairns City Library
Wed 12 February 2020
Collins Booksellers will be on site with Edwina's books for sale.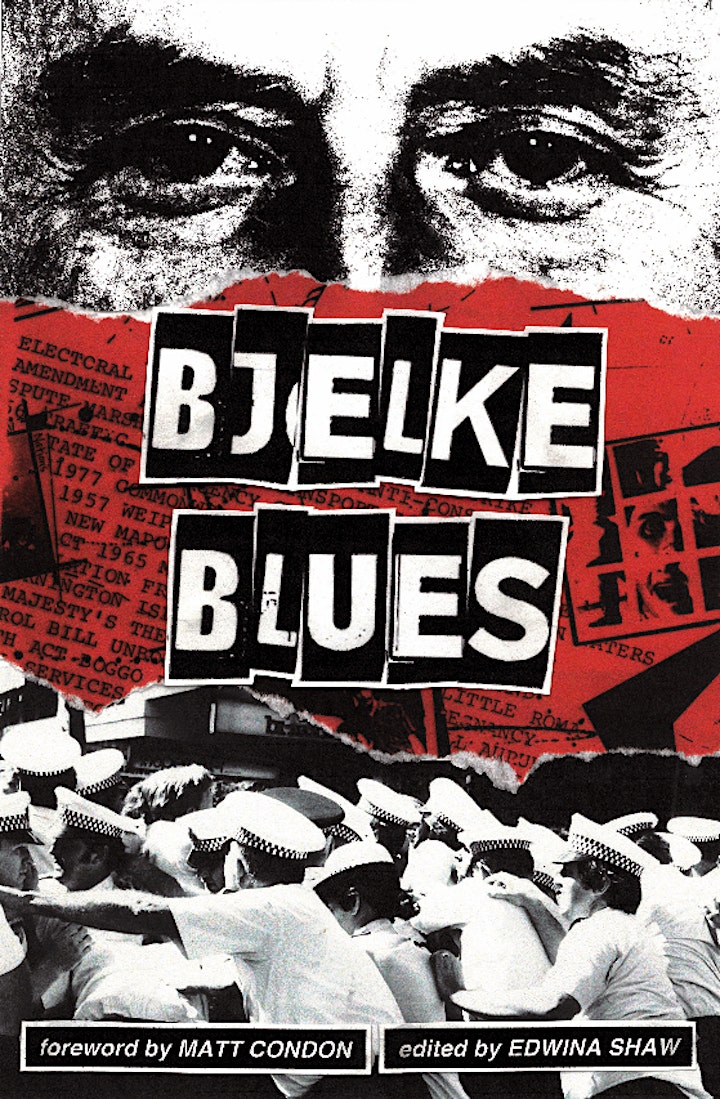 Bjelke Blues was featured in The Weekend Australian's political pages and favourably reviewed by Ross Fitzgerald in the same. Steve Carrol also reviewed it positively in The Age and Sydney Morning Herald. There was also a lively and well-attended Bjelke Blues panel session at the Brisbane Writers Festival moderated by Edwina Shaw, and also at Avid Reader, other bookstores, and libraries.
Edwina says, "Bjelke Blues is not just ancient history, many of the issues raised in the collection are highly relevant today, making it a worthy inclusion in any discussion of the role of writing in social reform/politics, Australian history and how we can learn from the past. As well as any discussions on curating and collecting large anthologies of social history".
Please register for this free event for catering purposes.
Edwina is also conducting a Life Writing Workshop on Saturday 15 February 2020. You can find out more about this here: