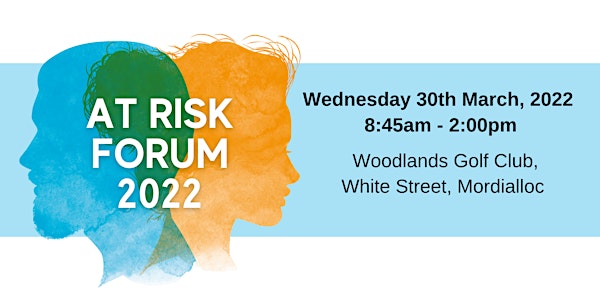 Location
Woodlands Golf Club
109 White Street
Mordialloc, VIC 3195
BGKLLEN in partnership with Bayside, Kingston and Glen Eira City Councils and Holmesglen TAFE will again be hosting the At Risk Forum
About this event
BGKLLEN in partnership with Bayside, Kingston and Glen Eira City Councils Youth Services and Holmesglen TAFE will again be hosting the At Risk Forum.
The At Risk Forum 2022 will include speakers who will present on the following topics:
• School Refusal – What do we know, how do we respond, and what is the way forward - Dr Glenn Melvin, Associate Professor, Deakin University
• The Future of Work and Education - Dr Jude Walker, Labour Market Analyst and Futurist, Future working
• Choice of one of two sessions which are being held at the same time:
All Work No Play - Dale Sidebottom, Creator and Founder of Jugar Life and Energetic Education or
Apprenticeships and other career opportunities - Craig Hilton, Higher Apprentice Consultant, AI Group
• Networking opportunities
• Morning tea and lunch will be provided
Resources will be available
Onsite parking
This forum is suitable for school leaders, youth workers, social workers and any other professionals working directly with young people in the Bayside, Glen Eira and Kingston regions.
Please note this event was to be held on 27 October 2021 and due to COVID-19 restrictions has now been rescheduled to 30 March 2022.