BestWool/BestLamb Conference 2017

Wednesday, 28 June 2017 from 8:30 am to 4:00 pm (AEST)
Event Details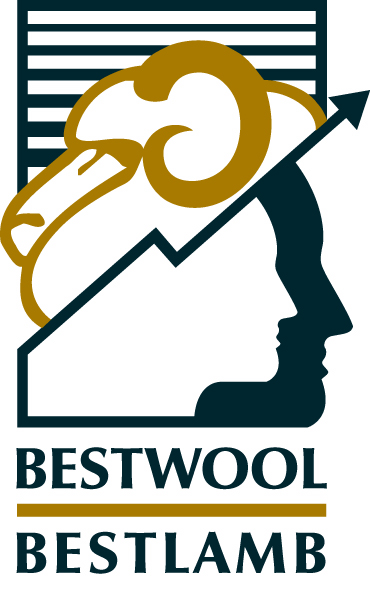 You are invited to attend the BESTWOOL/BESTLAMB 2017 Annual Conference.
As in previous years, the conference will highlight industry research and developments which can be applied on-farm. 
The conference will explore everyday challenges facing today's producers and will present new and exciting opportunities, information and learnings.
Earlybird rates available until June 7
Conference dinner:
Join us for a meal and an inspirational dinner presentation which will include

Charles de Fagely speaking on 'Looking Back and Moving Forward' where he will be addressing feed base challenges and profitability in the years after managing the successful Grasslands Productivity Program.

As well as this, Australian Wool Innovation will be presenting the latest in woollen fashion
Date:
Tuesday, 27 June, 2017
Time:  Pre-dinner drinks from 6pm.  Dinner at 6.30pm
Venue:
Chateau Dore, Bendigo
Cost: $70 - includes three course meal featuring modern lamb cuisine
Drinks available at bar prices
Conference day:
The conference includes leading industry and specialist speakers covering relevant and up to date topics.
This includes key note speakers and 12 concurrent sessions from which you can choose to take part in six.
Date:
Wednesday, 28 June, 2017

Time:  Conference begins at 7.30am with registrations
Venue: Bendigo Exhibition Centre, Holmes Road, Bendigo  
Cost:
$75 for BWBL Group Members

(Earlybird rate - until June7)
$100 for BWBL Associate Members and others

(Earlybird rate - until June 7)



Time

Session

7.30am – 8.15am

REGISTRATION

8.30am

   Welcome and conference opening by Jason Trompf, Chairman, BWBL    


 8.40am – 9.20am

 

   Merino wool versus crossbred wool: a tale of two markets

   Speaker: Chris Wilcox, Poimena Analysis

 9.20am – 9.50am

 

   Lamb - what's coming - using feedback to increase business returns

   Speaker: Mark Inglis, JBS Australia

 9.50am – 10.30am

   Putting the pieces together at Jigsaw Farms

   Speaker : Mark Wootten, Jigsaw Farms

10.30am – 11.00am

MORNING TEA

 

CONCURRENT SESSIONS - 12 x 30 MINUTE SESSIONS - A CHOICE OF 6 FROM 12

 


 

 

 

 

 

 

 

11.00am - 11.30am

 

11.35am – 12.05am

 

12.10pm - 12.40pm

 

   1. Lifting production by oversowing with cereals


   Presenter: Bindi Hunter, Agriculture Victoria and Tim Leeming, Paradoo Prime


  2. Making EID add value to a sheep enterprise 

   Presenter: Hannah Marriott, Farm Manager and Nuffield Scholar, Greta, Victoria


  3. Young Farmers – Getting a start in farming and creating a great future


   Presenter: Ken Solly, Agribusiness Consultant and 2016 Rural Consultant of the Year


  4. Shearing the 'Ezy' way

   Presenter: Jim Murray, Australian Wool Innovation


  5. Managing self-replacing maternal systems now and into the future

    Presenter: John Keillor, Coposite Breeder, 'Cashmore Park' Victoria    


 6. The latest on the newly available footrot vaccine

   Presenter: Bruce Jackson, Veterinarian with Tasmania Department of Primary Industries

12.40pm – 1.30pm

LUNCH

 

 

 

 

 

 

 

1.30pm – 2.00pm

 

2.05pm - 2.35pm

 

2.40pm – 3.10pm

 

 

  7. Increasing the margins for lamb finishing


  Presenter: James Male, Farmer and Nuffield Scholar and Nick Linden, Agriculture Victoria


 8. Sensing the future – using smart sensors in future sheep enterprises

   Presenter: Rajneet Sohi, LaTrobe University

 9. Which ewe enterprise


  Presenter: Kieran Ransom, Agricultural Consultant, and John Webb-Ware, Mackinnon Project


 10. Agrihive – Making farm business analysis easier

   Presenter: James Walker, Managing Director Agrihive Pty, Ltd and Nuffield Scholar


  11. Shearing every 6 months? – Pros and Cons

   Presenter:   Robert Hermann, AgConcepts    


12. Low stress dog handling

   Presenter: Ian O'Connell, Working Dog Trainer, Hamilton

3.15pm - 3.45pm

   TBC

3.45pm – 4.00 pm

   Closing Message
A sheep EID equipment showcase will preceed the conference on the afternoon of Tuesday 27 June.

For further information contact:

Cathy Mulligan, BWBL project coordinator

Phone: (03) 52 580229
Email: beef.sheepnnetworks@ecodev.vic.gov.au
Don't forget you coat and winter woollies - can be chilly in the big shed area!
When & Where

Bendigo Exhibition Centre
Holmes Rd
North Bendigo, VIC 3550
Australia

Wednesday, 28 June 2017 from 8:30 am to 4:00 pm (AEST)
Add to my calendar
Organiser

Agriculture Victoria respects the privacy of individuals and is committed to protecting sensitive and personal information in accordance with its obligations under the Privacy Act 1988.  To read more, go to:  http://agriculture.vic.gov.au/privacy
For more information on Agriculture Victoria, go to: http://agriculture.vic.gov.au/agriculture
Collection and Disclosure Statement:
The Department of Economic Development, Jobs, Transport and Resources (DEDJTR) is committed to protecting information provided by you in accordance with the principles of the Privacy and Data Protection Act 2014 (Vic). The information you provide will be collated and used by DEDJTR for reporting on the extent and quality of our products and services, and in the delivery of those products or services. To tailor and improve our products and services we may contact you for feedback. Your personal information may be disclosed, under a confidentiality arrangement, to other organisations which assist DEDJTR with the provision of its products or services, or to organisations authorised by law. The DEDJTR privacy policy can be obtained from their website at www.economicdevelopment.vic.gov.au/privacy or by contacting 136 186. You can request access to, and correction of, your personal information by calling DEDJTR on 136 186.