BEGA VALLEY INNOVATION HUB COMMUNITY EVENT SERIES: 152 HQ & IP AUSTRALIA
Description
Join our residents co-working day and hear from iAccelerate residents from the Innovation Campus in Wollongong and also IP Australia as we open the Bega Valley Innovation Hub to the community for 3 engaging sessions. Bring your laptops, smart phones and notebooks.
This will be a great chance to network with our residents and meet industry leaders and there will be a chance for networking as a light lunch is served to all registered guests.
"Get Appy"
11.00am - 11.30am (30 minutes)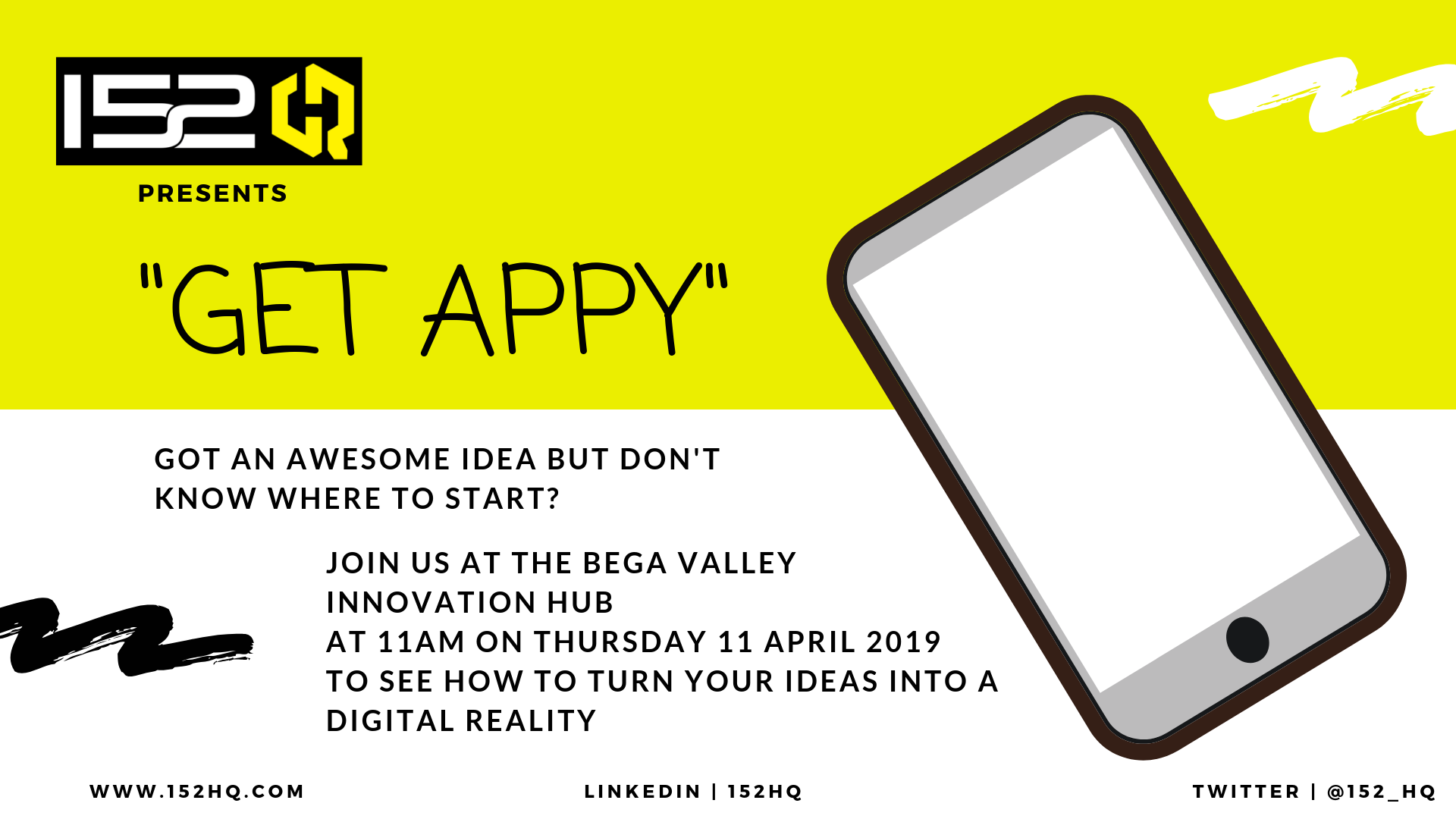 Are you looking to join the digital age? Do you have an AWESOME idea for an app, but don't know where to start? REGISTER NOW to come along to this session run by iAccelerate Residents 152HQ and find out all the inside gossip, tips and tricks to successful app development. During " 'Appy half hour " you will learn about the 6 key points required before you start designing your app including:
Ways to save money on development costs

How you don't need to be a tech expert to design your app

Sneaky tricks and tips to help you along your journey, and

Where to go for help and information when you need it.
Bring your questions, experiences, smartphone or tablet.
Understanding Trade Marks
11.30 to 12.30pm (1 hour)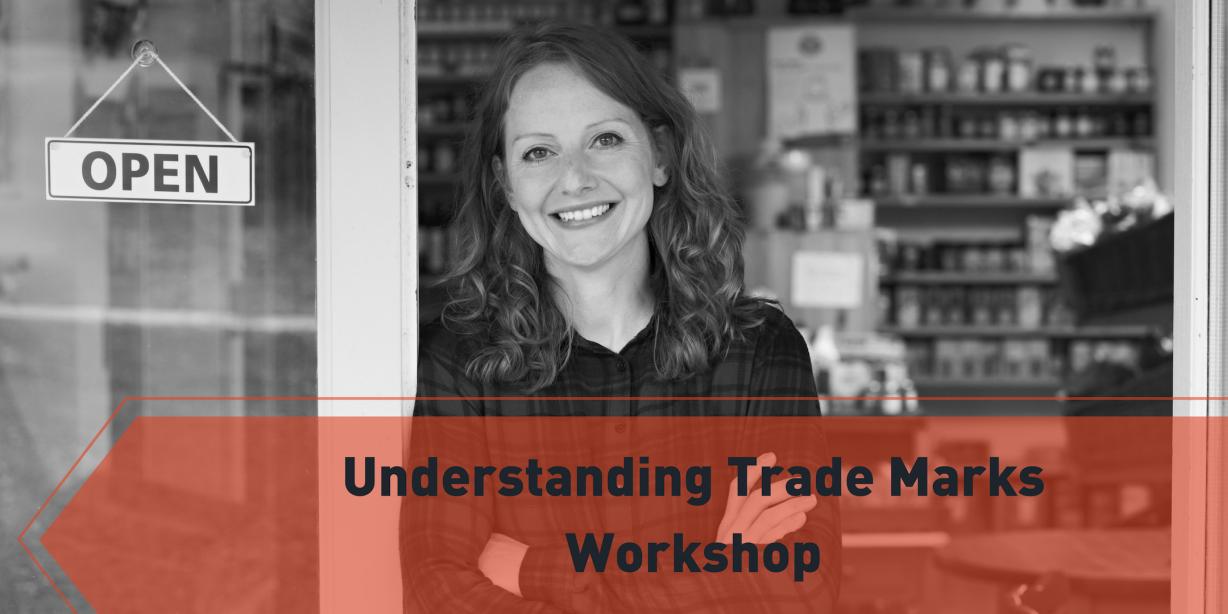 Your brand is your identity; it's how your customers know who you are. This could be your business name, logo or a catchy slogan. The more successful your business, the more valuable your brand becomes, so it's worth protecting.
A registered business name won't stop your competitors from copying your brand, only a trade mark gives you the legal right to stop others from using it. Protecting your brand can be one of the best investments your business can make, but is it the right decision for your business?
Our trade marks seminar explains the basics of trade mark protection, what can and can't be trade marked and what to consider before you invest in your brand. You will also learn how to register for a trade mark should you decide to apply.
What you will learn in this seminar:
The basics of IP - patents, trade marks, designs, copyright and trade secrets

Understanding IP within your business plan, marketing and contracts

What is a trade mark and how is it a business asset

The difference between business names, domain names and trade marks

What to consider before you invest in your brand
What are the costs

How to apply for a trade mark

What Trade Mark Examiners look for in your application.
The Fourth Industrial Revolution
1.30pm - 3.30pm (2 hours)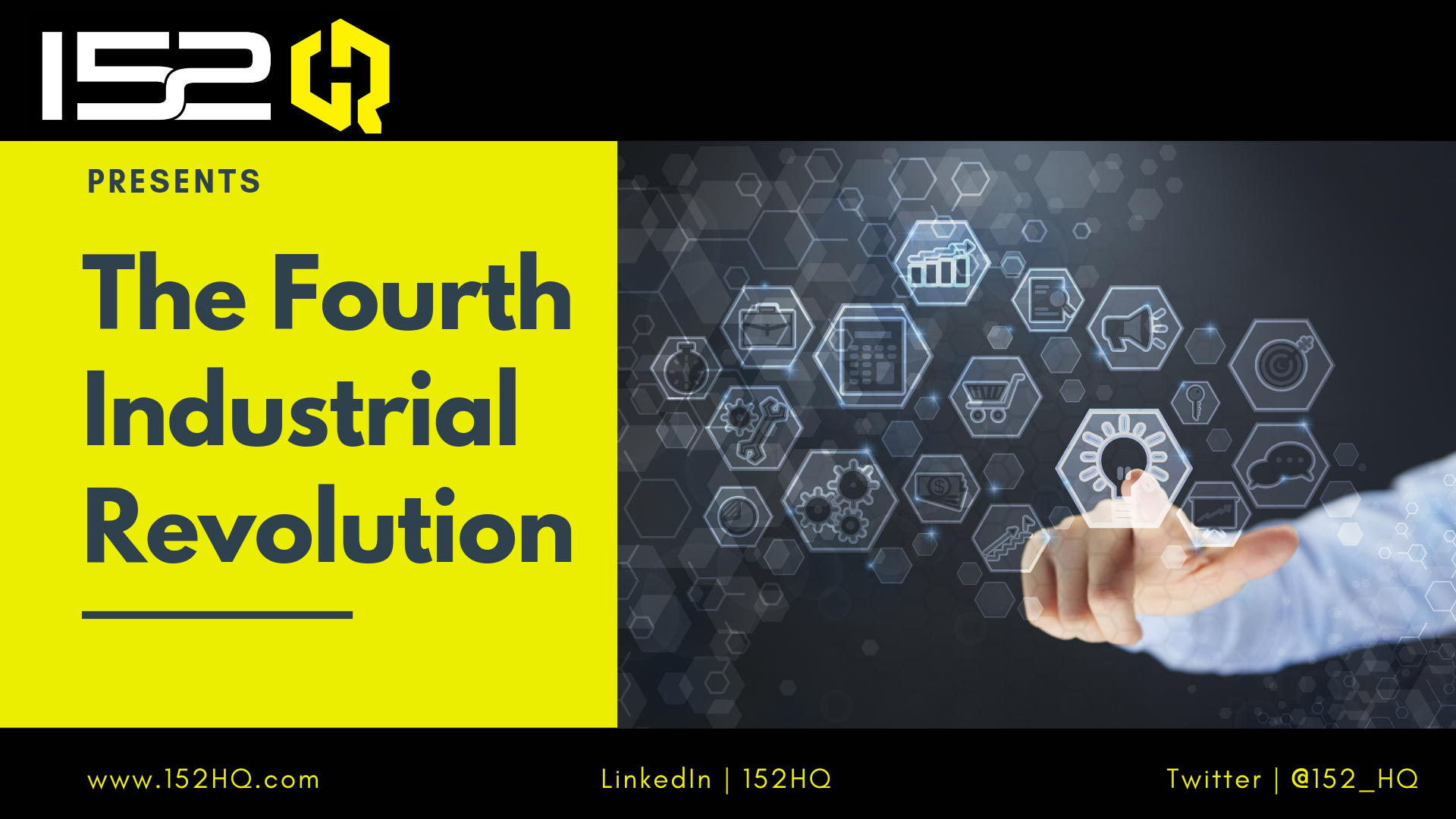 Businesses across all industries are now realising what opportunities data analytics can create, in order to remain globally competitive. Whether it is digitally disrupting business processes or setting targeted marketing campaigns, digital engagement has become a critical ingredient for small to medium enterprise success.
But what is the next wave of digital transformation for Australian businesses? What are the economic and social benefits of digitalisation? How can businesses reap the benefits of digitally‑enabled growth?
Come join us in a FREE discussion to see how technology will advance business into the Fourth Industrial Revolution.
About your presenters:
152HQ
152HQ transforms businesses through digitalisation. We are a nationally recognised team that are passionate about implementing digital systems that not only improve business efficiencies but also disrupt how people perceive IT projects. Their services range from assisting startups with their MVP's through to transforming major Australian companies from paper to digital. We also have a wide range of successful in-house SaaS software products including:
Safe-halo: Remote Worker Management System,
QicForms: One platform for all your forms, workflows and data processing
Take2: Real Time Safety Risk Management System
Their customers become part of their team, becoming involved throughout the complete journey.
Client feedback: "I may have had the original idea for the app itself, but 152HQ have brought it to fruition in a way I could not have possibly imagined!"
152HQ makes the latest digital technology accessible to everyone, in turn providing a positive impact to the environment, team moral and businesses bottom line.
For further company details please visit www.152hq.com or contact us at admin@152hq.com or on 1300 965 192.
IP AUSTRALIA's Casey Martone.
Casey is the Assistant Director for Startup and Small Business Engagement with IP Australia and leads a team to educate and promote awareness of the intellectual property system for Australian business.
REGISTRATIONS ESSENTIAL and LIMITED PLACES
Organiser of BEGA VALLEY INNOVATION HUB COMMUNITY EVENT SERIES: 152 HQ & IP AUSTRALIA