Becoming a Master Influencer

Wednesday, July 1, 2020 from 6:00 PM to 7:30 PM (AEST)
Event Details
Overview:
Do you ever find yourself needing to influence decisions or behaviour from a position of low power? It all begins with learning how to tame Apes - both your own and others. Whether it be learning how better control your own reactions, negotiate and influence without triggering others, or intentionally triggering others to influence behaviour, there are many ways to become a powerful influencer irrespective of where you sit in a hierarchy.
Presentation Value/Learning Points: 
At this session, we will explore in a highly entertaining way recent discoveries in psychology and behavioural economics, and look at practical ways we can be better humans and more powerful influencers.
Presenter – Phil Slade
Founder, Psychologist, Behavioural Economist.
Decida & Suncorp Group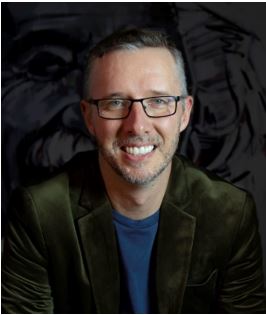 Behavioural economist, psychologist, award-winning musician, author and co-founder of Decida, Phil has a driving belief that we can solve most of the social, environmental, economic and political problem around the globe if we all become slightly better decision-makers. 
Phil makes neuroscience simple, interesting and fun, highlighting irrational 'blind-spots', increasing awareness of cognitive biases that influence perception and behaviour, and inspiring people to become less reactive, and more responsive. His humour, casual approach and unique background have made him a sought-after speaker, helping people to master their own choices and design their own destiny.
Behavioural Economics advisor and columnist for Suncorp Group, Phil regularly provides expert commentary in the media including a regular column for Money Magazine. In 2016, he co-authored the book 'Behavioural Economics for Business' that was launched by the World Bank in Washington DC. Phil speaks to diverse audiences, from workshops, university lectures and large conferences, to individually coaching executives, politicians and leaders in a range of topics including the neuroscience of decision-making, critical thinking, negotiation, mental resilience and innovation.
As a behavioural economist, Phil comments regularly in the media on how our Ape reactivity impacts financial decision making. To read some of Phil's recent articles published in Money Magazine click on  https://www.moneymag.com.au/author/phil-slade
Event Details
Venue: Web conference link to be provided the morning of the event.
Date: Wednesday 1st July 2020
Event Schedule: 
▪ The session opens 6:00 pm AEST
▪ Welcome, Introduction, Branch and Chapter updates
▪ Presentation from 6:30 pm to 7:30 pm including question time
Fee:
This IIBA Virtual event is Free for IIBA members and $20 IIBA non-members.
▪ Become an IIBA Australia Chapter (ACM) member - you can join here: https://australia.iiba.org/membership 
Sponsorship Enquiries: IIBA Australia Chapter would welcome sponsorship enquiries regarding our national virtual events via email to marketing@australia.iiba.org
Organizer
IIBA Australia Chapter is the community of professionals in Australia building business analysis capability to influence change and deliver value for everyone.