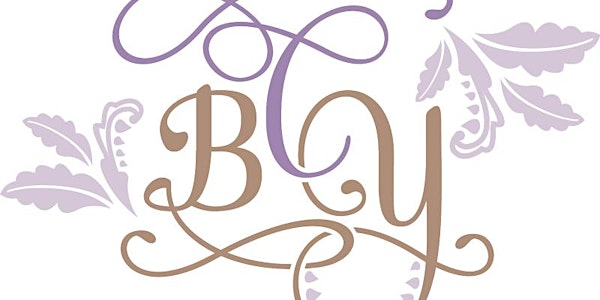 Beautiful Courageous You- Smithton
Location
Trade Centre, Circular Head Christian School
48 Nelson Street
Smithton, TAS 7330
Australia
Description
A one-day event equipping women and girls to live a life of complete wellbeing; Body, Soul and Spirit. Be inspired by the author of "Beautiful, Courageous You" - Lauralee Berrill and the other guest speakers, then enjoy a full afternoon of fun, thought provoking sessions that facilitate the unveiling of your identity. Be inspired, Be empowered, Be 'Beautiful Courageous You'
In this busy world we live in it's important for us, as women, to know how to incorporate physical, mental, spiritual and, emotional wellness into our every day lives. This enables us to live a life full of hope and be empowered and encouraged to pursue our passions and dreams.
Snapshot of the day:
There will be several sessions and fun workshops throughout the day where professional artists, nutritionists and specialised consultants will speak and share practical tools that you can use to live a full, happy & healthy life.
A nourishing lunch is provided + Morning and Afternoon Tea
Afternoon Workshops Overview:
1) Healing the Soul by 'Twig and Grace'
Flowers, like a beautiful garden bring joy and healing. Just like artwork or paint... Natures own use of colour, fragrance and texture are here to delight the soul.
This workshop run by Dezley Hughes from Twig and Grace, will inspire you to see the beauty in the everyday. Using what is in nature combined with floral to create a heart felt gift for yourself or others. There are wonderful ways to become aware of what is in our local environment and how to use it to bring life to our floral arrangements, to enhance our or another's surroundings. Dezley will encourage you to stop, see the beauty and have some fun, learning a few easy skills to enjoy floral arranging.
Dezley Hughes is the founder and creative director of Twig and Grace
2) Healing the Body with Health & Wellness
Hosted by Lauralee Berrill - Ba Exercise Science and Cara Morgan - mind/body facilitator. The Healing the body session will be run in a panel discussion with each facilitator sharing her expertise and knowledge in the area of health and wellness. Topics discussed are: depression and anxiety in a clinical sense, exercise and the mind... plus much more.
3) Eating for a Healthy Mind
Hosted by Treena Salthouse- Health and Wellness Coach. The session will include blending smoothies and tasting various ingredients which help in lifting energy levels or alternatively assist in calming.
Social Responsibility
Helping others - the purchase of your ticket will also be helping reach those in less fortunate situations.
Proceeds from this event will go to support the ongoing of BCY events also to sponsor:
* Scarfs on assignment - beautiful, soft, richly coloured scarfs, created from original paintings, saturated with love and prayer which are sent free to inspire hope and healing to those who are suffering from any type of illness or just need to know they are loved and matter. This is a revolution to inspire hope through colour and beauty in the face of global despair - making a difference in the world one person at a time. coloursofhope.com.au