Barbarella NO BULLSH!T *VIRTUAL* Business Workshop

Tuesday, 24 March 2020 from 6:30 pm to 8:00 pm (AEDT)
Event Details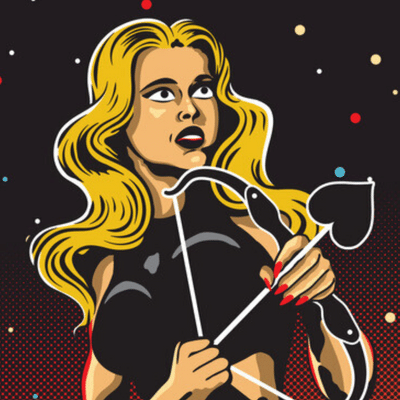 THIS EVENT WILL BE ENTIRELY VIRTUAL VIA ZOOM! Once you have purchased tickets more details will follow with ZOOM link.FINALLY! A gutsy business workshop completely stripped of the B.S. where you'll get to participate in a dynamic, candid discussion along with Barbarella's BRAINS Trust.  If you're already in business, about to launch a new brand or product or you're a business leader - Barbarella's NO BULLSH!T Business Workshops will include fresh BRAINS each month! Expect innovative ideas, creative concepts, robust debates and the opportunity to connect with new collaborators or clients.
---
March Brains Trust - BRAND & IDENTITY
Being in business today is about much more than selling a product or service; customers are far more likely to shop from brands they trust or have an emotional connection with. Our Brains Trust will be sharing on how to create a powerful brand identity (or personal brand) to stand out and cut through the noise generated by your fiercest competition.
Darren Saul - SUSPENDED ANIMATION @suspendedanimationphoto
Darren is an experienced photographer and podcaster. With a passion for marketing and promotion, Darren has adapted to this ever changing world by heavily leveraging social media to build brand and create opportunities for his Suspended Animation clients. For Darren, building brand is an eternal journey in the pursuit of understanding human behaviour. 

Monica Rosenfeld - WORDSTORM PR @wordstormpr
Monica is a business owner and PR expert, speaker and trainer. Monica is the Managing Director of WordStorm PR, a boutique sized PR agency she founded in 2000. Monica thrives on 'magnifying the message' of her entrepreneurial driven and not-for-profit clients through mass media exposure. She is also passionate about demystifying the media through speaking engagements and workshops.  In the evening you can find her on stages around Sydney, performing stand up comedy!
Jaemin Frazer - THE INSECURITY PROJECT @oneminutecoach
Jaemin is an author, TEDx speaker and coach. He is the founder of The Insecurity Project and specialises in helping entrepreneurs eradicate insecurity so they can show up to life unhindered by doubt, fear and self-limiting beliefs.  He is widely recognised as one of Australia's leading life coaches and one of the leading voices globally in dealing with personal insecurity.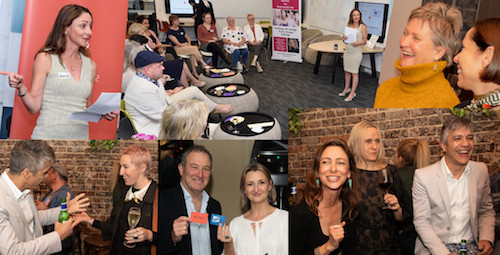 Workshop Overview
6.30-6.45pm: SCHMOOZE - Virtual networking!

6.45-7.15pm: Barbarella introduces the Brains Trust to share on their area of expertise. This is also your time to PITCH* 


7.15-7.40pm: Open discussion & BRAIN GRILLING!

7.40-8pm: More SCHMOOZE in VIRTUAL breakout rooms along with the BRAINS


> Got burning questions for the Brains Trust? Jump in or share your expertise throughout the Open Discussion.
>Need business leads? Barbarella will ensure everyone is connected during & after the event. Plus, as an added bonus, you'll be added to Barbarella's Harvey Pence Referral Network
Barbarella's LIVE event is being supported by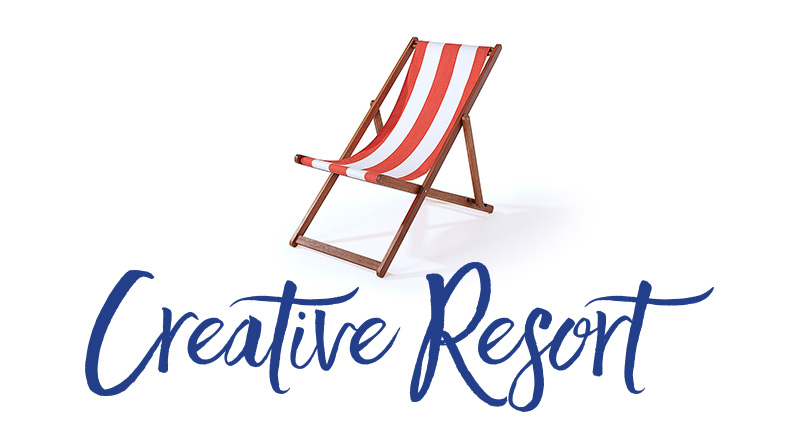 ---
Barbarella promises to bring you FUN and thought-provoking business workshops that are welcoming, inclusive, energising and packed with seriously useful stuff to support you and your business to THRIVE.

Connect with Barbarella on  Instagram  |  Facebook  |   LinkedIn | YouTube
Images courtesy Suspended Animation, Image Technique Photography & Candice Epthorp Photograhy
---
Q & A
Q Can I attend if I don't yet have a business, but I have an idea for one?
A YES! Barbarella and The Brains Trust would love to support you with your journey.
Q If I am not able to attend on the evening, is my ticket transferrable?
A Yes! As this event is likely to sell out, in the case that you are unable to make it please feel free to transfer your ticket to a friend.
Q Can I be a part of the Brains Trust for future events?
A If you have an area of expertise that you're super PASSIONATE about, Barbarella would love to hear from you!
Organiser
Barbarella Productions's founder is Arielle Nakache - the Queen of BLING - passionately driven to put the SHOW into business to amplify her clients' purpose and brands.

Arielle has over 20 years of experience in sales, event management, storytelling and communications. Along with the Barbarella BLING TEAM, Barbarella offers event coordination, video production and communications services including RAZZLE DAZZLE MC services. 
Barbarella is a social butterfly who loves to connect like-minded people, SCHMOOZE and coordinate, so if you need any support with an upcoming event or launch - Barbarella would love to hear from you!


NB: Photos or videos captured at a Barbarella Productions event or Partner event may be used in Barbarella's marketing. If you do not wish to be included in this media please notify Barbarella before attending the event.