About this Event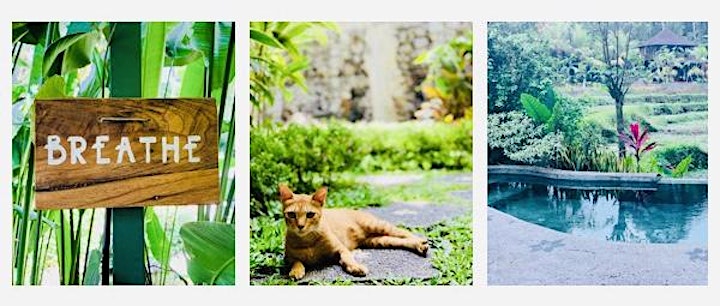 I see you, you're someone with a deep sense of purpose in life but aren't clear what it is. You're a change maker who knows you're here for a higher purpose, but you don't know how to implement it. You're spiritually aware with a message and you want to leave a legacy for generations to come.
You could be already be in the healing, intuitive, mediumship field and want to uncover these gifts too!
And most of all... you know this is going to be a mission but you're ready!
The truth is you don't have to struggle alone thinking you're going crazy or nuts while your intuition is on overdrive, you can find a guided space to listen in and find confirmation of your vision.
If only you could tune in to the quiet space within and trust your innate wisdom. This retreat is a space to find the courage to fulfil your soul mission and trust your inner voice. Facilitated by Sunita, experienced medium, healer and mindset coach: the retreat will take you on a transformational healing journey. Imagine spending a time away in Bali where your daily purpose is to discover and explore personal healing, inner clarity and connection to your inner compass.
I started working with Sunita 18 months ago. I have completed spiritual growth workshops and coaching in this time. During this time I have felt growth in all facets of my life. I have broken belief systems and healed in such a way that I feel the world has opened up in a way I'd never imagined. Sunita is a wonderful coach and you won't regret beginning a journey of growth and self discovery with her. Erin, Perth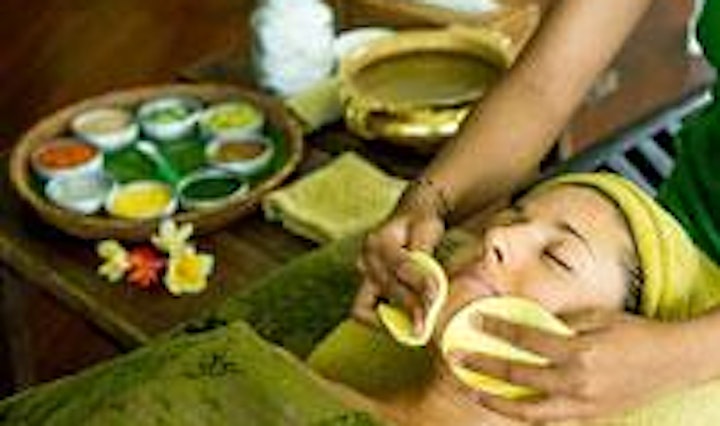 Retreat Details...
Attending a retreat is a personal journey of growth and discovery. When we embark a spiritual journey to embody complete change, we should work on all aspects of who we are:
mind body
emotional body
physical body
spirit body
The Soul Alignment Retreat is broken down into 2 parts to cover the above 4 aspects:
Part 1: Calibrating Your Mindset
Part 2: Connecting to Your Spiritual Flow
The Soul Alignment Retreat also includes a rest day inbetween and you will receive a BONUS SPA day and more.
This is an immersion training and you will participate in group and individual activities.
Book a FREE discovery call with Sunita today.
Working with Sunita and doing her coaching for the last 18 months has been a godsend. I have been able to look at the world with a fresh pair of eyes. From changing my beliefs to understanding what and why, I have attracted in my life. The beauty of Sunita's coaching is there is no judgement she gives you perspective from an outsiders point of view also with the help of her mediumship skills she always knows where to guide you. I have had numerous compliments about how I'm glowing and my outlook on life has changed. I could not recommend Sunita's coaching, psychic and numerology reading highly enough. Noni K, Perth
What's in the Retreat Package?
7 days and 8 nights: 5th - 12th March 2020
Inclusions:
8 nights accommodation
7 days of breakthrough training (you can arrive the day before if you want to, please talk to us about the extra night accomodation)
Transfers to and from accomodation to Denpasar Airport
Wholefood breakfast and lunch
Rest and rejuvenate day: enjoy a your BONUS gift spa day with plenty of options to spoil you and nurture you!
Time off: enjoy the rest of the day off to explore Ubud
take home gifts
plus more
What's not included:
Travel costs to and from your home to Bali
Tips to staff at the retreat venue
Personal spending money
Food and drinks purchased outside of breakfast and lunch including snacks and dinner
Additional activities
Any relevant visa requirements - see further for visa requirements for Bali
Over the past 2yrs almost I've been doing spiritual coaching classes with Sunita. In this time she has helped me dig through many layers, figuring out what i want for myself, growth, spirituality and what makes me happy rather than relying on outside influences. In this time she has taught me many techniques to help me get answers and to work through what life throws at me. Sunita is amazing in many ways, she's caring but gets you to where you need to go at the same time catering things for different people. Shae, Perth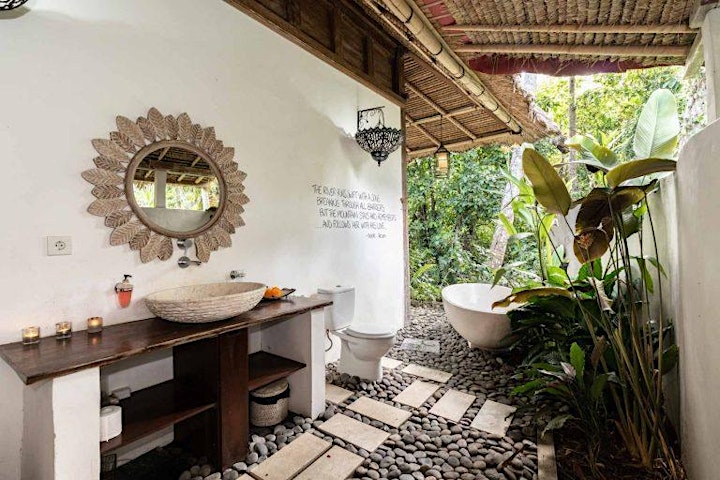 Retreat goodness will include...
Using psychic, energetic and healing exercises to find the blocks
Mindset strategies to help you clear blocks using neurolinguistic programming (NLP) techniques
Using spiritual practices to create a deeper connection to you
Exploring your intuition, psychic ability, mediumship and healing
Reflective time to ensure you are working towards your Mission Strategy to take home with you
1:1 attention
Bonus inclusions:
Daily physical body work: yoga, dance or movement
Daily meditation and attunement
Balinese massage
Full Moon ceremony
Sound healing session
Chanting and blessing session
Retreat goody bag
Full Spa day as your BONUS rest day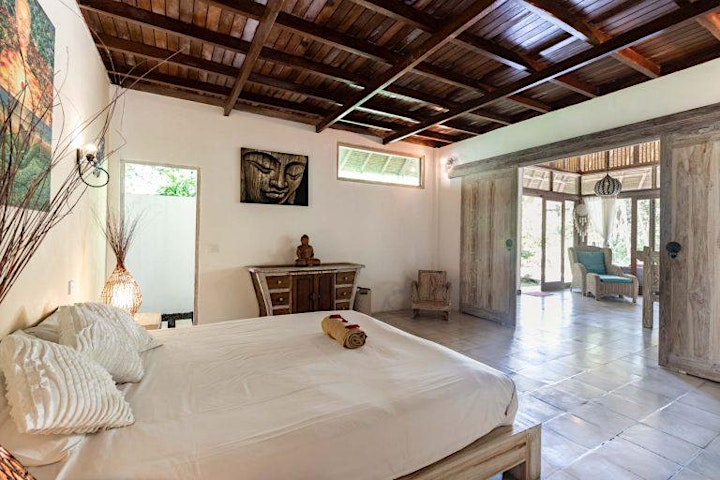 The retreat is ideal for you if...
You are ready to take ACTION and have already worked with Sunita in workshops or coaching
You are responsible and accountable for your growth and journey
You are ready to work in an environment that stretches you
You are already doing some personal/spiritual growth work and want to delve deeper
You are open to or seeking soul, generational and DNA healing.
YOUR COST & COMMITMENT
As well as being present emotionally, mentally and physically; you are making a financial commitment to being at the Retreat. All costs include:
7 days and 8 nights
cost of training
shared rooms (single rooms available at an extra cost)
daily breakfast and lunch
bonuses and gifts
incursions
full day spa experience
limited spaces so you get 1:1 attention
Costs start from $1899 - $2499. Rooms vary from:
shared dorm room and shared bathroom
shared twin room and shared bathroom
single room and shared bathroom
private room and ensuite
ADDITIONAL BONUS FULL RETREAT BOOKED & PAID by 31st December 2019
2hour individual Mindset Coaching session with Sunita (VALUE $600).
Work with Sunita to assess your current situation and gain breakthroughs in areas you are struggling in. This will give you a head start on what you can focus on at the retreat.
Payment plan options are available (includes Terms & Conditions & Fees*)
Deposit of 20% required to book your spot.
Payments must be completed within before the retreat or within 6 months.
*Please note images may not be of the actual venue or locations booked. We are seeking the best possible food, spa and accomodation for your stay.