Awakening Fertility Retreat - What To Do When IVF Fails?
About this Event

London's leading fertility expert Fiona Boulton (fertility activator and fertility healer) has joined forces with the US's top Wim Hof breathing instructor Pavel Stuchlik to help you have your happy, healthy baby (easier than you ever thought possible).
When IVF has failed or you have been trying to have your baby for a while (without any luck) it can be extremely devestating emotionally, mentally and physically.
Fiona Boulton and Pavel Stuchlik put an end to their client's suffering and heart-ache with their extensive experience so have come to Perth to help you become baby ready now.

Their skills can take your health, wellbeing, fertility and energy to the next level in easier ways then you ever thought possible.
HOW?
Each person is assessed prior to the retreat to ensure that the
retreat is catered specifically to your needs and requirements.
This is what guarantees better results than other retreats.
TECHNIQUES USED TO ENSURE RESULTS
The Wim Hof Breathing Method
Quan Yin Healing Meditations
Intuitive Movement
Qigong
Group Healing
Awakening Fertility Workshop to shift your mindset to the next level of health, harmony, abundance, flow and activating fertility
Various 'take home' support material and products to help you implement these new strategies easily

WHAT YOU WILL EXPERIENCE
Fiona will teach you how to activate your fertility with a step-by-step informative workshop
Learn simple daily activities to re-set your mind and body that boost fertility
Discover the simple recipes that create faster fertility success
Be inspired to be the best version of you (so you can speed up the process of your baby coming)
Be guided to open your mind to new possibilities and new potentials
This live event will inspire you to make immediate changes
See how science and spirituality go hand-in-hand when trying for a baby (because it is more than a physical experience)
Save yourself years of research and heart-ache, get the best information from a world-famous fertility expert with over 12yrs experience (based in Harley Street, London's prestigious medical precinct where all the top specialists are based)
Discover just how super easy + super simple activating fertility can be
Pavel will help you free your mind and body by flooding your cells with oxygen and stimulating deep health and happiness in minutes
Instantly dissolve stress and train your cells and systems of your body to deal with stress more effectively
Be guided to put yourself in a heightened state of health and joy
Dissolve fat
Meet like-minded people who are on a similar journey of self-discovery
Get all your burning questions answered
See Fiona Boulton and Pavel Stuchlik in person!
BE INSPIRED - MOTIVATED - NURTURED - REJUVENATED - RESET FOR SUCCESS
** You'll leave with a new level of confidence with your body and your fertility! **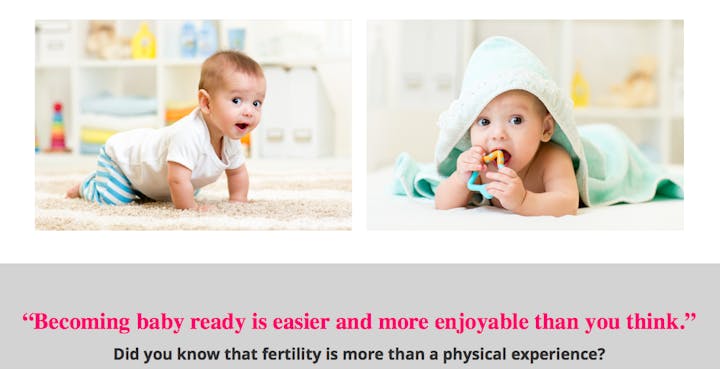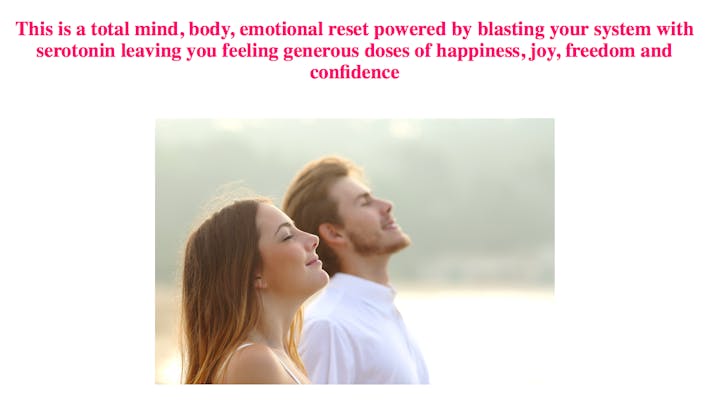 WHAT'S INCLUDED
Leading information on fertility, dissolving stress, regenerating cellular health for women and for men
Amazing live event in a beautiful venue
The buzz of other like-minded women and couples coming together
The unique electric atmosphere that Fiona Boulton and Pavel Schtuchlik bring to their events
Special 'event-only' offers on programs
Health information that will benefit you for years to come by understanding how to reduce inflammation, pain, stress, aging, sadness, grief, depression and anxiety at bay
System Reset Accessories Included:
SoundOff Silent Disco Headphones
Eye Masks
Yoga Mats
Blankets
(However, if you have your own eye mask, yoga mat and blanket please bring along)

FAQs
Are there ID or minimum age requirements to enter the event?
Though we're parents ourselves and love children, this event is not geared to accommodate children under the age of 14 as they can become restless and tend to impact the event flow and experience for both parents and other guests.
Nursing mothers are also welcome, however, please notify our team upon arrival so that we can allocate appropriate seating with easy access to the room exit. Parents of children who become restless during the event will be required to exit the event room with their children until settled.
What are my parking options for the event?
The Solaris Centre venue has parking outside the venue.
What can I bring into the event?
Water, a yoga mat, eyemask and blanket. Everything excpet water will be provided but it is better to bring your own. Pens and paper for taking notes will also be provided.
Will products be available for purchase at the event?
A very limited number of products will be available for purchase at the end of the presentation.
Do I have to bring my printed ticket to the event?
It makes the check-in process smoother if you have either a printed version of your ticket or you have downloaded the Eventbrite App with your ticket onto your smartphone. Our team will scan when you check-in on arrival, so don't panic if you forget your ticket...we'll be able to find you on our guest list and check you in manually, it will just take longer so please be patient if that's the case :)
Is my ticket transferrable?
Yes. Tickets are transferable, however, due to Work Place Health Safety, all guests entering the function room will be required to provide a few minimal details to our crew on arrival.
Can I bring people with me?
We would be most grateful if you could ensure your guests register in advance as this helps us with the event room catering and planning. If you have a last minute companion who would like to join you on the day, bring them along and we'll do our best to accommodate them. Each individual booking must be made with a unique email address.