Location
The Liberty Training & Conference Centre
Ground Floor
197 St Georges Terrace
Perth, WA 6000
Australia
Description

in collaboration with


invite you to
Transport Innovation Network
Autonomous Heavy Transport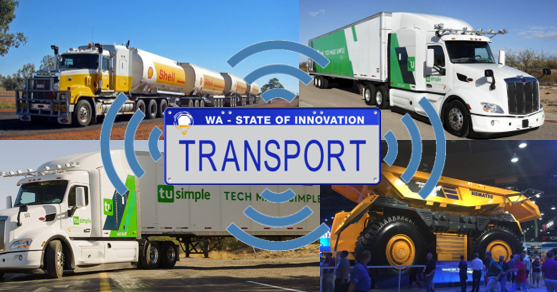 Driverless vehicle technology is advancing at a rapid pace. Already many vehicles on the road have advanced automated driver assist features and it will not be long before highly automated and driverless vehicles become a much larger part of our fleet. Driverless vehicles will make driving easier, allow people to be more productive and offer greater mobility to a wider range of the community than ever before. They will also help improve road safety, reduce emissions, and increase industrial productivity.
While there has been a lot of talk about driverless cars, the biggest opportunity right now for the industry in Western Australian is in the space of driverless trucks. Driverless trucks have operated in many of our mine sites for well over a decade, but the technology has now advanced to the point that on-road automated trucking is now truly feasible. While Australia has been an innovator in trucking for decades it now needs to embrace new technologies like autonomous driving to increase productivity and to remain globally competitive.
There are several companies in the world right now investing in the development of advanced automated trucking technology. Arguably one of the most advanced of these, TuSimple, is already trialling a large fleet of level 4 highly automated trucks in real-world conditions.
TuSimple's vision is to provide a highly (Level 4 SAE) autonomous driving solution for dock to dock fully open road operation for the trucking industry so as to revolutionize transportation and become the world's largest transportation service platform. They are a company with joint China and USA activities and have completed over half a million kilometres of highly automated road testing in the USA and have started a for-revenue pilot operation with large e-commerce and retail customers. TuSimple are visiting Australia as part of a formal fact-finding mission and as a once only opportunity have agreed to share their extensive insights as keynote speakers at our upcoming Innovate Australia forum 'WA Industry and Autonomous Trucking - Transport Innovation Network'.
_________________________________
Presenters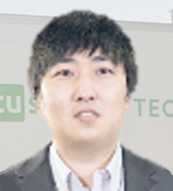 Dr Nan WU is the Vice President of Beijing TuSimple Future Technology and is in charge of product R&D and business expansion. Dr Wu has extensive experience in autonomous vehicle R&D. Prior to joining TuSimple, Dr Wu led multiple projects for Toyota, including creating an L4 self-driving solution for the Prius, the COMS autonomous driving system, an integrated vehicle system, electric vehicles, and advanced self-driving testing & monitoring system planning and realization. Dr Wu has a PhD Degree from Waseda University and is fluent in Japanese.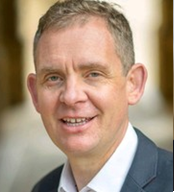 Dr Andrew Lee is the Director of Strategy, Policy and Governance with the Western Australian Department of Transport. He specialises in regulatory affairs, corporate governance and innovation. He is a recognised government relation and policy expert with over 20 years' experience. His achievements at the Department of Transport have included driverless vehicle trials such as the RAC Intellibus trials and the FMG Driverless Vehicle Initiative in Karratha, as well as the development of the national policy framework for connected and automated vehicles.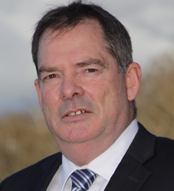 Cam Dumesny is a graduate of Royal Military College Duntroon and served 16 years in logistics in the Australian, British and US Armies. He holds a BA from UNSW double majoring in Pure Maths and has Post Graduate degrees in Technology Management, Marketing (Supply Chain), plus a conferred masters for Predictive Modelling from the UK. He has held senior executive roles in Transport and Logistics, Research and Development, Manufacturing and Technology and has lived and worked in Asia, USA and the UK. He has also guest lectured on supply chain issues at Melbourne, Monash, Deakin and Griffith Universities.
MC/Moderator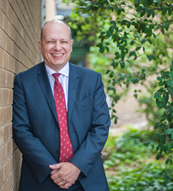 Our Master of Ceremonies for the event will be Peter Damen, who is the Chairman of Innovate Australia, the CEO of Level 5 Design, and the architect and past Chairman of Australia and New Zealand Driverless Vehicle Initiative (ADVI). In his role at Level 5 Design, Peter works closely with leading autonomous vehicle technology companies like TuSimple to attract them to Australia and to operationalise the technology into Australian applications.
A senior representative from the FMG Centre for Future Mobility Autonomous Vehicle Program has also been invited to join our speakers' panel.
_________________________________
Our Host


_________________________________
Our Platinum Sponsors

_________________________________
Our Sponsors and Supporters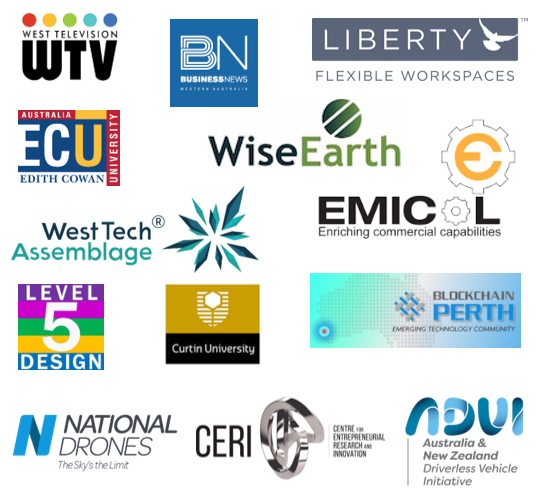 _________________________________



Come and join us. Tell your friends and colleagues.
Like us on Facebook
https://www.facebook.com/innovateaustralia.org