Description
Join us at Hawkesbury Central Library as best-selling author Amanda Hampson chats about her new novel The Yellow Villa.
If you've ever dreamed of moving to France or Italy to seek 'the good life' you'll find bestselling author Amanda Hampson's latest novel, The Yellow Villa, a fascinating and highly entertaining read.
When Mia and Ben trade their inner-city Sydney flat for a five-bedroom villa in South-West France they are befriended by an older British couple; Dominic, a food critic and wine connoisseur, and his wife, Susannah, an actress. Both couples have relocated to escape troubles at home, but soon find their problems intensify and secrets begin to emerge.
Join Amanda Hampson for an entertaining talk about her insights and research in France into the expat life, the flip side of 'la belle vie' – and why it's not all brie and rosé.
Copies of Amanda's book will be available for purchasing and signing on the day. Light refreshments provided.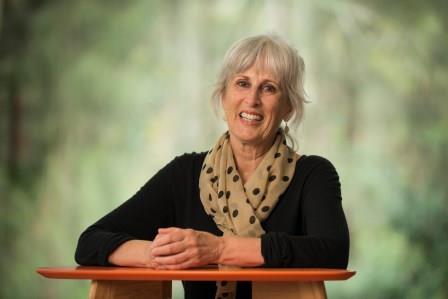 In 2006, Amanda's best-selling novel The Olive Sisters, was shortlisted for a Victorian Premiers Literary Award.
The Olive Sisters
'Beautifully written…a cross between literary and popular fiction, this is a book that would appeal to a wide audience.' Coast Living magazine.
The French Perfumer
'A delightful, witty gem of a book that will keep you guessing right to the end.' Susan Duncan, author of Salvation Creek
'You won't be able to put this down!' Woman's Day

---
Terms and Conditions:
SMILE! Your attendance at events supported by Hawkesbury City Council may be digitally recorded through photographs. Images may be used for promotional purposes on council's websites, publications, social media or by newspapers.
By attending this session you agree to these terms. If you do not wish your image (or the image of your child) to be published, please notify staff before the event.

By registering and attending this event, you are agreeing to comply with the

Hawkesbury Library Service Patron Code Of Conduct.

Children under the age of 10 must be accompanied by an adult to all Library activities.

If you are unable to attend please cancel your tickets as soon as possible. This will enable others to participate in the programme.
Paid tickets are not transferable.