Event Information
Location
Corowa Distilling Co.
20 Steel Street
Corowa, NSW 2646
Australia
Description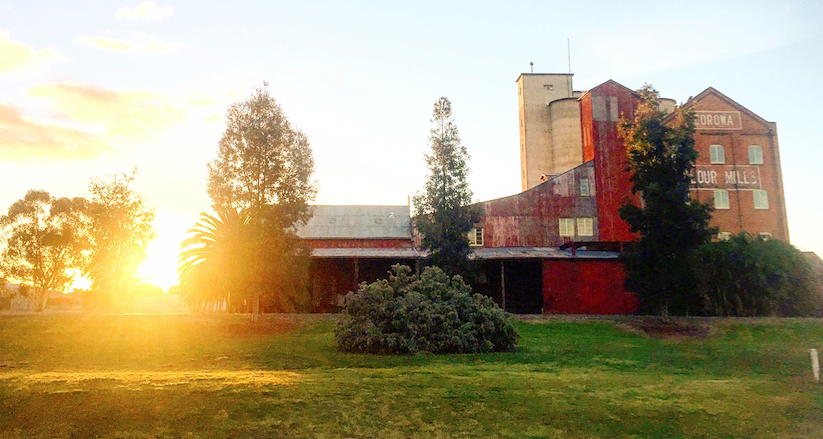 ABOUT THE EVENING
Australian Whisky & Gin lovers, join us and enjoy a stunning seven course degustation dinner hosted by Nip of Courage with the team at Corowa Distilling Co. A remarkable evening filled with fun, friends, distillers and good quality booze with the chance to taste the culinary creations of Head Chef Sam Massari. Sam takes inspiration from both Europe and Asia to highlight the best of the region's produce.
The food for the evening is sourced from the best local produce and matched with Australian craft spirits from distillers across the country. Talk to the distillers first hand about their craft in Corowa's majestic distillery amongst their maturing whisky barrels.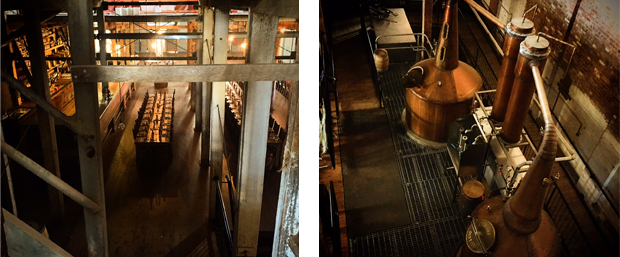 ---
ABOUT COROWA DISTILLING CO.

Corowa Distilling Co. Founder Dean Druce was brought up learning the family business of wheat, chocolate and liquorice in the small town of Junee, NSW. Dean and his father Neil have long shared a passion for quality Whisky and have been fortunate to spend time learning how to make whisky from well known master distillers in Scotland.

The distillery is situated inside an abandoned flour mill purchased for $1.00 on the premise that it was restored to its former glory. The restored flour mill is also home to Corowa Chocolate Factory...does life get any better when you have Whisky and Chocolate production under the same roof!
Dean has taken on local Beau Schilg as their Master Distiller. Beau born and bred in the region is absolutely chuffed to be on board. Over 200 casks have been rested since March 2016 so we might see Whisky releases surfacing from 2018 onwards. Dean's vision is to build a reputable distillery known for quality hand crafted whisky, gin and rum. He would also like to create more jobs in this rural region and help stimulate the local economy through tourism.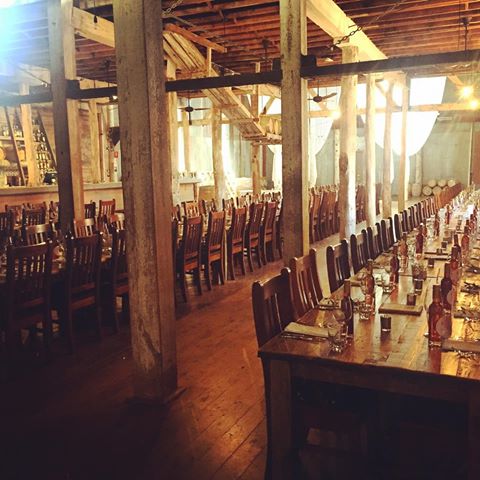 ---
PRODUCTS
Corowa Distilling Co. (NSW)

Bastard Barrel 17YR Single Malt Whisky 55.3%
Belgrove Distillery (TAS)
Belgrove Rye Whisky 3YR Shiraz Cask 61.5%
Black Gate Distillery (NSW)
Black Gate 3YR Single Malt Whisky Port Cask 50%
McHenry Distillery (TAS)
McHenry 5YR Single Malt Whisky 6th Release 47%
Reed & Co. Distilling (VIC)
Reed & Co. Remedy Gin 42%
Stone Pine Distillery (NSW)
Stone Pine Black Truffle Gin 40%
Timboon Railway Shed Distillery (VIC)
Timboon Christie's Cut 5YR Single Malt Whisky Port Cask 60%

---
DISTILLERS ATTENDING
Corowa Distilling Co. (NSW)
Black Gate Distillery (NSW)
Brain & Genise Hollingworth
Reed & Co. Distilling (VIC)
Hamish Nugent & Rachel Reed

Stone Pine Distillery (NSW)
Timboon Railway Shed Distillery (VIC)

---
HOSTS

Nip of Courage - Kathleen Davies
Corowa Distilling Co. - Dean Druce & Beau Schlig
---
ACCOMMODATION RECOMMENDATIONS

Please note accommodation is not included in the price of your ticket
Statesman Motor Inn (3 star)

http://statesmancorowa.com.au/
Best Western Hertiage (4 star)

http://www.bestwestern.com.au/corowa/hotels/best-western-heritage-motor-inn/
Circa 1936 (5 star)

Motel Wingrove (3 star)

http://www.motelwingrove.com.au/
Glamping At Cofield Winery

http://www.cofieldwines.com.au/glamping.aspx


---
ABOUT COROWA

Corowa is a town in the state of New South Wales in Australia. It is on the bank of the Murray River, the border between New South Wales and Victoria, opposite the Victorian town of Wahgunyah.
Corowa played a role in the negotiations leading up to the creation of the Federation of Australia in 1901. In 1893, at Corowa, a conference was held which accepted the motion that all future Federation conference delegates should be elected by the people, instead of being representatives of the various governments, and that they should draw up a constitution and submit it to the people for approval.
Read more here
http://www.murrayriver.com.au/corowa/

https://en.wikipedia.org/wiki/Corowa
---
Date and time
Location
Corowa Distilling Co.
20 Steel Street
Corowa, NSW 2646
Australia
Refund policy