Australasian Association of Buddhist Studies Conference 2018
Description
This interdisciplinary conference, provides a forum for scholars and students of Buddhism to explore the rich tapestry of Buddhist cultures, philosophies, and practices in traditional settings and in modern social life.
The Alfred Deakin Institute and Buddhist Studies@Deakin are delighted to host the 2018 Australasian Association of Buddhist Studies (AABS) Conference.
The AABS was inaugurated in October 2005. The association aims to establish links between scholars and students of Buddhism working in Australasia, between different disciplines working in the field of Buddhist Studies, and between local and overseas scholars. To these ends, the AABS organises seminars, conferences, public lectures, and discussion and study groups.
---
Presenters will be notified by 17th September if their paper has been accepted, and will need to register by the 12th October in order to be included in the Conference Program.
---
Tickets details:

We have a range of ticket options available including AABS Member/ Non member/Student/Pensioner/Non waged, and one-day and two-day tickets.
We will also be organising a conference dinner to be held on the evening of Thursday 8 November (venue to be confirmed), from 6.30 pm onward. If you wish to attend the dinner, please ensure you have added the 'Conference Dinner' option to your basket (in addition to your conference ticket) before you checkout.
You will need a valid credit card to make payment for your tickets.

If you have any questions about tickets, please contact adi-admin@deakin.edu.au.
---
KeyNotes
Ann Gleig, University of Central Florida
From being 'enlightened' to being 'woke': racial justice work in American convert Buddhism

On May 14 2015, a delegation of 125 Buddhists gathered for the first 'White House-U.S. Buddhist Leadership Conference', during which they delivered a letter titled Buddhist Statement on Racial Justice. This letter should be seen as part of efforts to challenge racism and white privilege in American 'convert' Buddhist communities spanning over two decades. For much of this time, such efforts have been either marginalised or ignored. However, due to the combination of a committed network of Buddhist Teachers of Color and the impact of #BlackLivesMatter, such work is being increasingly centred. This paper will examine racial justice and diversity work in American convert Buddhism, highlighting the main pragmatic and theoretical strategies employed to integrate racial justice work with Buddhism, as well as considering opposition such work has faced. Finally, it will reflect on the significance of such developments for Buddhist modernism in the United States.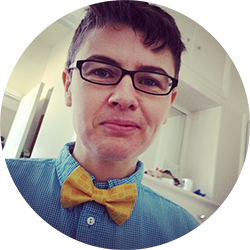 Ann Gleig is Associate Professor of Religion and Cultural Studies at the University of Central Florida. Her main research area is Asian Religions in America. She is the co-editor with Lola Williamson of Homegrown Gurus: From Hinduism in America to American Hinduism (SUNY Press, 2013) and has published a number of articles in journals such as the Journal of Global Buddhism and Contemporary Buddhism: An Interdisciplinary Journal. Her forthcoming book American Buddhism After Modernity will be published by Yale University Press in 2019. She won the UCF Excellence in Undergraduate Teaching Award in 2017.
John Powers, Deakin University
Making a mixed marriage work: reflections on methodology for Buddhist philosophy
The most enduring tension in the field of Buddhist textual studies has pitted the methodology of philological-oriented scholarship (mainly championed by academics in Europe and Japan) against that of scholars (most prominently in North America) who focus on philosophical readings of texts. In this talk, I will discuss a recently completed project on Dignāga's Ālambana-parīkṣā that brought together a team comprising members on both sides of this methodological divide. Predictable tensions arose; some of the debates were productive, while others turned toxic. I will discuss the methodological assumptions behind this division and how they are impacted by recent developments in academia beyond buddhology. My concluding remarks will be a rumination on where we go from here: is it possible for people from these factions to work together productively? Or do the dogmatic assumptions of each create a divide too wide to reconcile?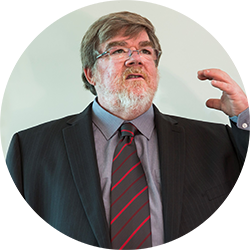 John Powers is a Research Professor in the Alfred Deakin Institute for Citizenship and Globalization and a specialist in Indian and Tibetan Buddhism. He has published sixteen books and more than 100 academic articles on a wide range of topics, including propaganda, Buddhist epistemology, human rights, gender in Buddhism, and Tibetan history. His publications include The Buddha Party: How the People's Republic of China Works to Define and Control Tibetan Buddhism(Oxford University Press, 2017) and Dignāga's Investigation of the Percept: A Philosophical Legacy in India and Tibet (Oxford, 2017).
Amber D Carpenter, Yale- National University of Singapore College
Ethical ambitions and their formation of character in Plato and in Buddhist thought
Buddhist ethics shares with Plato a rationalist orientation in the weak but crucial sense that a correct view of reality is the final goal, and that seeking and attaining this goal is transformative. This implies a further similarity, namely that the focus of ethical concern is on transformation of view, from which transformation of character (or experience) follows. Choice, deliberation, action, reason happen too far downstream, and too much simply as the result of transformation of view and character, for them to be of much theoretical interest in their own right. Buddhist ethics further shares with Plato a sublime indifference to human beings becoming 'good things of their kind'. Normativity is not grounded in our nature, nor in a metaphysics of natural kinds. While correctly understanding our human condition may be of vital practical value in appreciating the manifestation of ultimate reality in the everyday, or in motivating our concerted efforts to achieve this understanding, it does not provide a goal to aim at. This is an overlooked reason why 'virtue ethics' also fits ill as a classification of Buddhist ethics. It holds us, as does Plato's ethics, to a much more ambitious ethical ideal than virtue ethics can conceive, and this makes a difference for how seeking that ideal transforms us.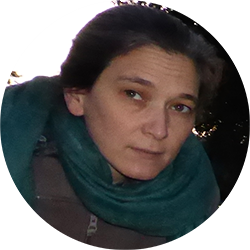 Amber Carpenter is Associate Professor at Yale-NUS College; she has taught at the University of York, St. Andrews, Cornell and Oxford. She publishes in Ancient Greek philosophy, especially the ethics, epistemology and metaphysics of Plato. Her book on Indian Buddhist Philosophy appeared in 2014. She currently holds a fellowship with the Templeton Religious Trust, as part of the Moral Beacons project; she has had previous visiting research fellowships and visiting appointments at the Einstein Forum (Potsdam), University of Melbourne and Yale University. She collaborates with Rachael Wiseman on the Integrity Project, which is currently producing a volume of Portraits of Integrity.