Sales Have Ended
Ticket sales have ended
The sales has ended. Should you like to know more about the event, please contact the CEO: Ching-Mei Tuan, +61 429 813 497 chingmei@atbc.asn.au
Sales Have Ended
Ticket sales have ended
The sales has ended. Should you like to know more about the event, please contact the CEO: Ching-Mei Tuan, +61 429 813 497 chingmei@atbc.asn.au
Description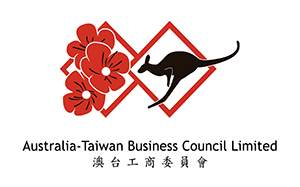 An outstanding opportunity for Australian business!
The Australia-Taiwan Business Council (ATBC, www.atbc.asn.au) is proud to announce that its 31st Joint Conference with the ROC-Australia Business Council (ROCABC CIECA) will be held at Newcastle - Hunter Region.
The annual Joint Conferences are premier events in Australia-Taiwan business and commerce, attracting business and public sector leaders and scholars from the two countries.
The theme of the 31st Joint Conference is: 'Taiwan and Australia - Energetic Partnerships' with six industry focus groups:
Resources & Energy

Education and Tourism

Smart Health

Financial Services

Information Security and Advanced Manufacturing

Agribusiness
Find more information in the conference program
Why the Hunter Region and Newcastle?
Australia's largest regional economy, with annual output over $40 billion.
Governments are energetically promoting the region's development and international economic engagement.
Greater Newcastle is home to Australia's seventh largest urban population.
Close to Sydney, the region has the highly developed infrastructure, including a major airport equipped for international flights and a magnificent deep water harbour.
The Port of Newcastle is the world's largest coal exporting port and the third largest port in Australia.
The region's significant industries include aerospace, defense, advanced manufacturing, coal mining, education, tourism, grape growing and wine production and other agriculture, including horse breeding.
Taiwan – a modern, high-tech economy and one of Australia's largest trading partners
Taiwan, population 23 million, is one of Australia's ten largest export markets. Investment from Taiwan in Australia's energy, minerals, and other industries, including in the Hunter Region, is accelerating.
Like Australia, Taiwan is an island country of high civility, a parliamentary democracy with a strong legal system and an independent judiciary.
An advanced economy with high per-capita incomes, the island's strengths in ICT and other high-tech industries are world-renowned.
Taiwan's entrepreneurial business people have decades of experience in international trade and investment.
Taiwan has a mature and well-regulated finance sector, with strong financial institutions and a large pool of savings.
Taiwan, one of the largest investors in China, is a gateway to the mainland.
The 31st Joint Conference
Speakers and panelists include:
Ministers from the Australian federal government and the Taiwan national government
Representative Cathy Raper, from the Australian Office Taipei
Ambassador Elliot Chang, Representative at the Taipei Economic and Cultural Office Canberra
The Mayor of Newcastle
Senior business leaders from sponsor companies in the six industry focus groups
How to Register
Registration for this quality event is GRATIS for two representatives of financial members of the ATBC.
Subsequent representatives from member companies pay the concessional rate of $303.00 including GST.
For non-member companies, the registration fee is $660.00 including GST.
Registration enquiries: contact the CEO:
Ching-Mei Tuan, +61 429 813 497
chingmei@atbc.asn.au