Description
Today's psychometric assessments are designed to differentiate an employer's brand, provide an engaging candidate experience, improve the efficiency of the selection process and, most importantly, provide robust and objective data about which candidates have the capability, the potential and the 'values fit' to succeed in an organisation. Part of that screening process is the ability to test their skills and effectively screen your candidates at offer stage.
That's why we are bringing a number of experts together, including members of our community (you) to learn, discuss and showcase how businesses across Australia have effectively implemented and managed different assessment tools into their recruitment & resourcing process.
Some of the top line points we'll cover include:
How has assessment evolved over the years?

What do the tools of the future look like?

How can you effectively utilise the tools available?

Why assessment is becoming the foundation of your recruitment process.
Matti Jaakkola, Managing Director of cut-e Australia will speak on the new age of online assessment – How online assessments are changing and what the future holds.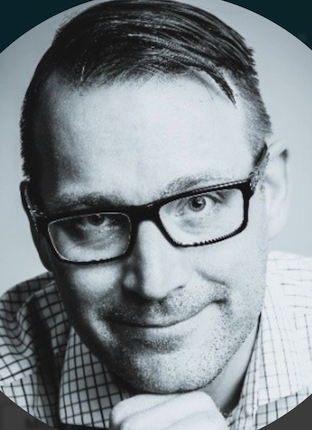 He will show you how to achieve great user experience through mobile first assessment technology and deliver valid and reliable psychometric assessment to drive your talent selection and development agenda.
Sponsored by cut-e
cut‑e creates smart measurement solutions with valid and innovative online assessment products. cut‑e is globally the preferred partner for organisations who demand the best. cut‑e: smart. valid. preferred.

This event will offer:
Free consultations with marketing leading experts (facilitated meeting format)

Access to a roundtable discussion w/ industry peers + 2 in-house speakers

Delicious lunch and Informal Networking

Post-event networking drinks w/ industry peers
Agenda
09:00 Welcome & Introduction

09:30 Facilitated Meetings

12:30 Sit Down Lunch

13:30 Matti Jaakkola, Managing Director of cut-e Australia

14:15 Roundtable Discussion

14:45 Speaker TBC

15:15 Roundtable Discussion

15:50 Summary & Takeaways

16:00 Open Networking w/ Drinks
Who should attend?
Our events are aimed at Recruitment Manager level and above. You are welcome to bring two people per company. We encourage manager level to bring a more junior team member for great learning and networking.
Please note these events are EXCLUSIVE to in-house recruitment, resourcing & HR professionals. No agencies, please. RPO are welcome if they are representing their client.
The day
Using roundtable discussions and facilitated meetings, you have the space to network, learn and talk. We love to see you have those 'aha' moments and find something to take back that you can action immediately!
Roundtable Discussion - An open forum for in-house recruitment, resourcing & talent acquisition specialist. This is an opportunity for delegates to speak openly with each other in a relaxed environment.
Facilitated Meetings - Individual short introductions w/ some of Australia's leading technology and service companies.
If you are a vendor and wish to partner with The Recruitment Events Co. please contact andrea@recruitmentevents.com.au or call 0474 182 148.