Event Information
Location
The Atrium
Level 6, Science and Engineering Centre (P Block)
QUT Gardens Point campus
Brisbane City, QLD 4000
Australia
Description
Ever wondered what a science communicator does?
Come along and discover what goes on in the growing field of science communication. Find out about study options and career opportunities in South-east Queensland and beyond.
This event will be followed by informal networking with snacks provided. Read a bit about our 2019 speakers.
Chair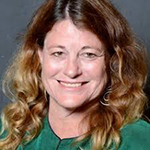 Jenni has been an accidental science communicator for 30 years. She couldn't decide whether to do science and arts so ended up doing both science and journalism degrees. She started working for CSIRO in 1989, and founded Australia's first science communication agency, Econnect Communication, in 1995.
Panelists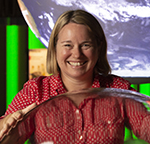 Rebekah Collins started her science communication career touring a mobile greenhouse gas lab around to school fetes for Griffith University. She then moved into informal science education and public engagement at the Queensland Sciencentre. She has been the audience and learning specialist on a number of Queensland Museum exhibition developments, and has managed the Discovery Centre and Sciencentre. Most recently, she was one of two content and learning specialists on the design of SparkLab.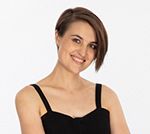 Lee Constable is the host of Network 10 Scope, where she also produces, researches, writes and post-produces as part of her role. She recently published her first book for kids, 'How to Save the Whole Stinkin' Planet'. Lee has had passion projects ranging from giving evening spotlight tours of the Australian National Botanic Gardens, touring with the Questacon Science Circus, working in waste and recycling education, working in a plant genetics lab, founding Co-Lab: Science Meets Street Art, and creating a sustainability and social justice radio show and podcast called 'SoapBox'.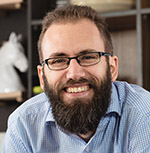 Joel Gilmore loves talking about science, and started by founding a science performance troupe while completing his PhD. He now shares his passion for science through public science talks on everything from black holes to the science of baking the perfect cake, as well as touring a science/comedy panel show ("Science Says!") around Australia. He currently co-hosts Food Lab on SBS Food, talking about the science behind cooking, and regularly appears on kids' science show Scope on Network Ten.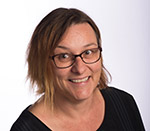 Kate Haggman is the Communication Manager for one of Australia's largest STEM faculties. A broadcast journalist by trade, Kate's passion for science – particularly space – has heavily influenced her career choices. She has performed scicomm roles for government departments, Queensland Chief Scientists and now QUT, where she helps academics and STEM students communicate the impact of their research.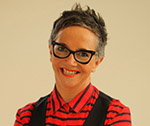 Bernie Hobbs is a science writer and presenter on ABC radio, TV (New Inventors, Catalyst, the experimentals), podcasts (Dear Science) and online. Since last year she's had a side gig teaching quantum physics to yr 6 kids, and she loves it! (Way more than she ever liked teaching science and maths in qld high schools in the 80s!).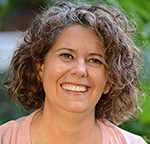 Michelle Riedlinger started her scicomm career in 1994 as a communication manager with a research centre based at The University of Queensland. She started work with Econnect Communication in 1999 as a researcher, writer and workshop facilitator. For the last eight years she has been researching and teaching about scicomm at the University of the Fraser Valley in British Columbia, Canada. She continues to work as a communication consultant.
Date and time
Location
The Atrium
Level 6, Science and Engineering Centre (P Block)
QUT Gardens Point campus
Brisbane City, QLD 4000
Australia