ASAL Conference 2017 - Writer's Reading

Wednesday, 12 July 2017 from 6:30 pm to 8:00 pm (AEST)
Event Details
We invite you to hear from renowned writers as part of the ASAL Conference. The event is open to the general public and ASAL Conference delegates. 
Writers to include:

TT.O

Ouyang Yu

Eileen Chong

Lachlan Brown

Nicholas Jose

Bella Li
Please scroll down for bios.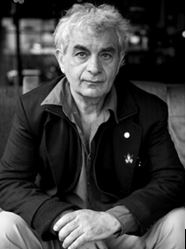 TT.O was born in Katerini, Greece in 1951, came to Australia 1954, and was raised in Fitzroy, Melbourne.
In Overland Alec Patric describes TT.O as the "monumental Melbourne anarchist poet." He further declares "that if the darkened underworld of Melbourne poetry has a centre, it is a transcendental number, and it is the ratio of the circumference of a circle to its diameter. In other words TT. The O is where the Famous Poet defines his position in relation to everyone else around him in the shadows of this demimonde of poetry. TT.O is not the centre, he just knows where it is.
TT.O has published Fitzroy Brothel, Panash, The Fuck Poems, The Fitzroy Poems, Street Singe, Ockers, 24 Hours,  and The Number Poems.
He was co-editor of Off the Record (anthology of performance poetry), 925 Magazine (workers' poetry 1978-1983), and is a founding member of the Poets Union, and of Collective Effort Press.
-----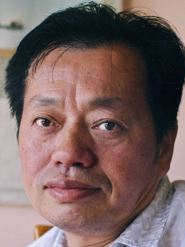 Ouyang Yu is a contemporary Chinese-Australian author, translator and academic. He was born in China, arrived in Australia in 1991 and completed a Ph. D. at La Trobe University in 1995.
His poetry includes Moon Over Melbourne and other Poems (Papyrus Publishing, 1995), Songs of the Last Chinese Poet (Wild Peony, 1997), andTwo Hearts, Two Tongues and Rain-Coloured Eyes (University of Hawaii, 2002). His novels are: The Eastern Slope Chronicle (Brandl & Schlesinger, 2002), The English Class (Transit Lounge, 2010) Loose: A Wild History (Wakefield Press, 2011) and Diary of a Naked Official (Transit Lounge, 2014).
Ouyang Yu is also the author of a critical text, Chinese in Australian Fiction, 1888–1988 (Cambria Press, 2008)
-----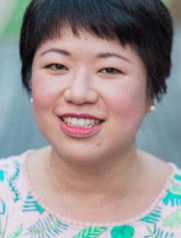 Eileen Chong was born in Singapore and moved to Australia in 2007. She resides in Sydney.
Eileen has written three acclaimed books of poetry: Burning Rice (2012), Peony (2014), and Painting Red Orchids (2016), all with Pitt Street publishers.
She was awarded the Poets Union Youth Fellowship in 2010 and was the Australian Poetry Fellow for 2011-2012.
 -----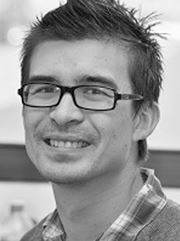 Poet and academic Lachlan Brown lives in Wagga, NSW. He grew up in Macquarie Fields in Southwest Sydney, completed his PhD at the University of Sydney, and in 2008 was a recipient of the Marten Travelling Bequest for poetry. In 2013 he received an Emerging Writers' Grant.
Lachlan has won the Sydney University Henry Lawson poetry prize, and was shortlisted for the Blake Poetry Prize.
Lachlan Brown's first volume of poetry, Limited Cities, was published by Giramondo in 2012. His second book of poetry, The Surface of Your Lunar Inheritance, explores his Chinese-Australian heritage and is due to be published by Giramondo in 2017.

-----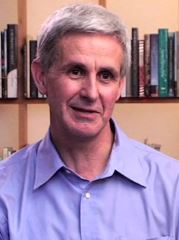 Nicholas Jose is a distinguished novelist, academic, literary editor, and deep traveller in China, writing widely on Australian and Asian culture.
He was president of Pen, Sydney, from 2002 to 2005, edited the Macquarie PEN Anthology of Australian Literature (2009), and is at present Professor of English and Creative Writing both at the University of Adelaide, and Bath Spa University, England.
Nicholas' Jose's novels include: Avenue of Eternal Peace (1989), The Rose Crossing (1994), The Red Thread (2000), and Original Face (2005). He is the author of the non-fiction work Chinese Whispers (1995).
-----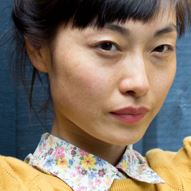 Bella Li is the author of Maps, Cargo (Vagabond Press, 2013), shortlisted for  the Wesley Michel Wright Prize, and Argosy (Vagabond Press, 2017)—a book of poetry, photography and collage. She is a PhD candidate, managing co-editor at Five Islands Press, a co-curator and editor of Photodust, and co-editor of The Slow Canoe Live Journal and Press, as well as a recent guest editor of Cordite Poetry Review (Issue 55: Future Machines). Her work has been published in journals and anthologies including Meanjin, The Kenyon Review and Best Australian Poems.
When & Where

The Wheeler Centre
176 Little Lonsdale Street
Melbourne, VIC 3000
Australia

Wednesday, 12 July 2017 from 6:30 pm to 8:00 pm (AEST)
Add to my calendar
Organiser
This Association for the Study of Australian Literature promotes the study, discussion and creation of Australian writing. It also seeks to increase awareness of Australian writing in the wider community and throughout the world. ASAL holds conferences and maintains a directory of postgraduate research on this website.