Arts Dinner Live & Online
About this Event
Public Programming: How to get the community engaged with your space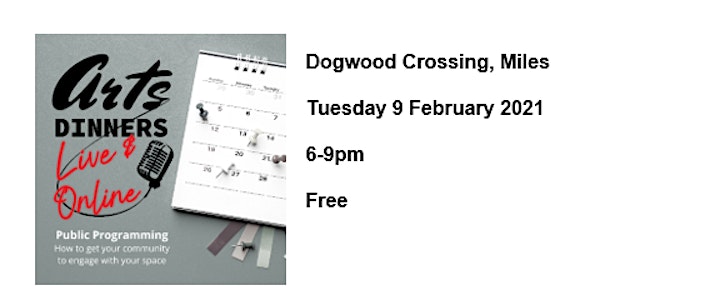 The Arts Dinners LIVE program is a professional and community skill development series which combine great speakers, networking, facilitation and workshops with great food and entertainment. Each Arts Dinner addresses a theme identified as significant for the Arts Sector across our regions.
On Tuesday 9 February at Dogwood Crossing, Miles will host this newly funded touring program, focusing on the topic: Public Programming: How to get the community engaged with your space.
Bronwyn Davies, Coordinator for Cultural Services at Scenic Rim Regional Council, and creator of the Arts Dinners program and Michelle Blair, Regional Arts Service Officer for SW Queensland, will facilitate the discussion with Western Downs Artists and community leaders Kylie Bourne and Helen Dennis. More speakers will be announced closer to the event.
Entertainment will be provided by Mackayla James.
The basic program for the evening will be:
• 6pm, Meet and greet
• 6.30 - 7.30pm, Q&A Talks
• 7.30 - 8.30pm, Dinner
The event will be live streamed so people can participate from the comfort of their own home. Click here for more information on the live streamed event and to register.
About the Speakers
Councillor Kylie Bourne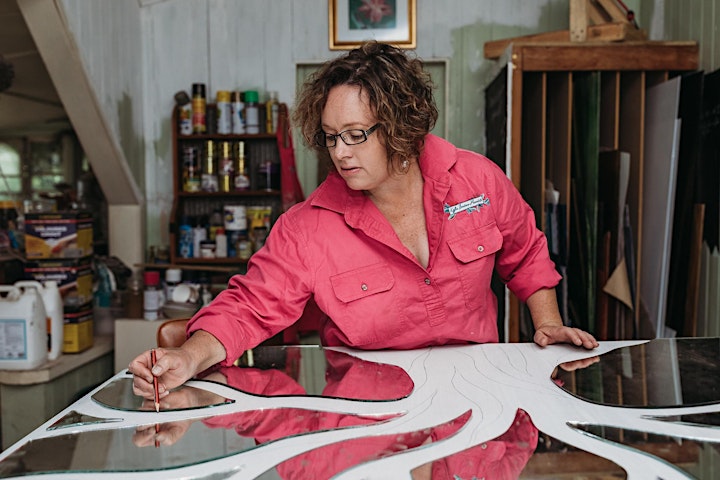 Kylie Bourne is an artist that is driven by her love of colour, nature, environment, family, friends and gardening. The majority of her work to date has been created using hand-cut coloured glass, tiles and mirror, however she also explores ideas through sculpture. She enjoys working with glass predominately and creates artworks that reflect her personality.
With the Councillor role of spokesperson for Tourism, Events and Regional Promotion across the Western Downs; Kylie understands firsthand the importance Arts and Culture plays in promoting, supporting, and enhancing our region. Kylie also enjoys sharing her passion for art and mosaics through workshops and installation works throughout regional communities.
Helen Dennis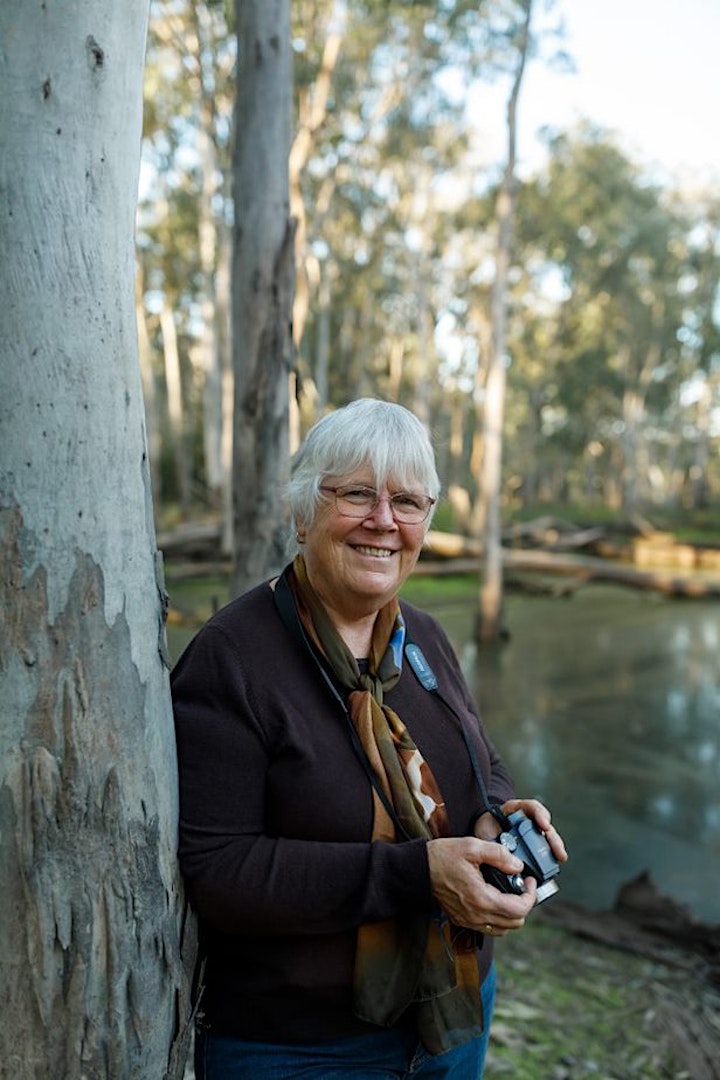 Chinchilla artist Helen Dennis provides an aesthetic dimension to daily observations, to convey thoughtful and unique provocations about regional Queensland. Working primarily in acrylics on canvas and more recently mixed media, Dennis' artwork explores often subversive themes. Working with a belief that an artist should be prepared to explore creatively, she uses bold, colourful palettes to portray the changing Chinchilla community and environment.
Heavily involved in the Chinchilla arts community through her ongoing volunteer role as director and tutor at the Lapunyah Art Gallery, Helen regularly exhibits her art both locally and interstate. Recently her artwork Fairy Tree was selected for the Outback Way Outdoor Gallery along the Plenty Highway, Eastern MacDonnell Ranges NT and her artwork Branch Creek Chinchilla in the 2020 Flying Art Alliance Touring Exhibition Decadence.
Acknowledgements
The Scenic Rim Regional Council is partnering with the Regional Arts Service Network for South -West Queensland, to deliver the newly named Arts Dinners Live & ONLINE South West Queensland program. This project is supported by the Queensland Government through Arts Queensland.