Description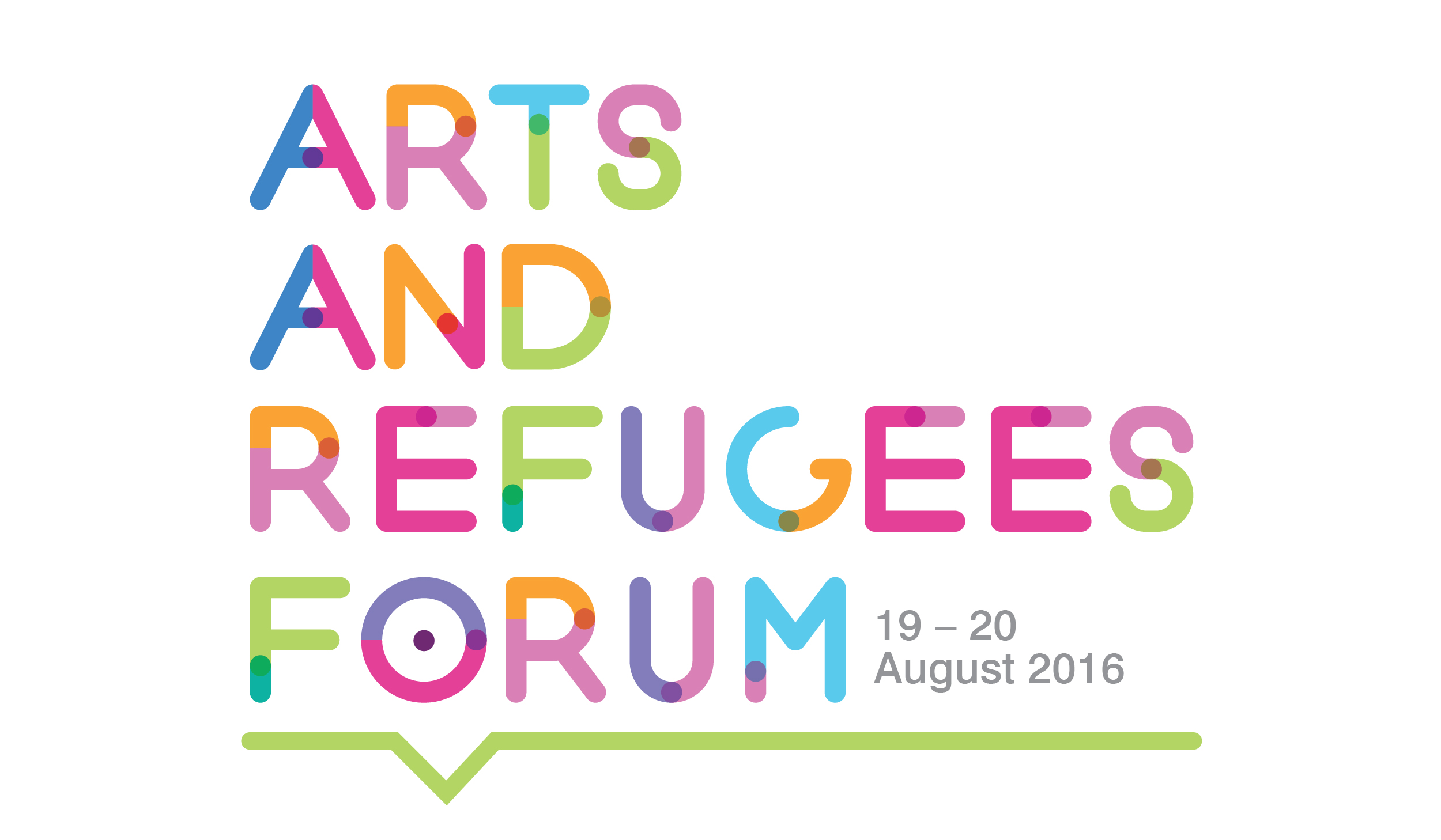 Held over two days in August, the ARTS AND REFUGEES FORUM aims to connect people working in the intersection between arts and refugees, and provide a platform for greater networking and development opportunities.
Open to artists, performers, art therapists, educators, researchers, art workers and creative producers, the Arts and Refugees Forum also welcomes humanitarian and community development workers to share their experiences and discuss various aspects of artistic practice by, with and about refugees.
The Arts and Refugees Forum is an initiative developed by Settlement Services International's (SSI) Arts & Culture Program in partnership with Casula Powerhouse Arts Centre and with the support of CuriousWorks.
PROGRAM OVERVIEW
FRIDAY 19 AUGUST 2016
---
08:30am Registration
09:30am Welcome
Uncle Stephen Williams, Acknowledgment to Country
Violet Roumeliotis, SSI Chief Executive Officer
Nikita Karvounis, CPAC Acting Director
10:00am Keynote: Artist in Focus
Guo Jian, an exhibiting artist in Refugees, will share his views about the relationship between art practice and the notions of identity, exile and displacement.
10:30am Against the clock!
In three 10-minute presentations, speakers will endeavour to give a brief overview of their subject area before the clock runs out.
1. War Child – a book presentation
Speaker: Annette Janic
2. Heartdancers: Bringing Aboriginal and refugee artists together
Speakers: Sandra Morales and Binowee Bayles
3. Strength and Resilience: An Intergenerational Oral History approach to Refugee narratives
Speaker: Tim Carroll
11:00am Morning tea
11:30am The dialectics of displacement: aesthetics, encounters and community arts practice
The opening panel will seek to answer questions including: what are newly arrived artists interested in creating? How are artists from refugee and non-refugee backgrounds creatively and critically exploring the refugee experience? How should their work be labelled, if at all? And, what protocols and ethical considerations are ­– or should be – put in place when creatively engaging with refugee communities and artists?
Speakers: Hani Abdile, Ali Mousawi, Tina Posunkina, Katie Green, Safdar Ahmed, Hussein Nabeel, Dr Omid Tofighian (Facilitator)
01:00pm Lunch
02:00pm Mother's Spice – A case study of community creativity
Producers, artist facilitators and community-based performers engaged in the Mother's Spice project –an initiative by Information and Cultural Exchange I.C.E. – will examine the process required to produce a community-focused performance (and culinary arts) project, driven by the experiences of refugee and migrant women in Australia.
Speakers: Eddie Abd, Yamane Fayed and Mouna Zaylah.
02:45pm Origin-Transit-Destination: The challenges and obligations of non-refugee artists creating work with refugee artists.
Through a frank and open discussion, this session will explore the challenges artists and producers faced while creating Origin-Transit-Destination – a mobile performance the Australian Performance Exchange created in collaboration with people from Afghanistan, Iraq and Iran who have sought asylum.
Speakers: Annemaree Dalziel, Sally Sussman and participating artists.
3:30pm Afternoon tea
4:00pm Breakout sessions
Breakout one: The Confined Hearts Project (90 min)
Join artist Penny Ryan in a hands-on exploration of her latest project making small terracotta human hearts – one for each person in detention on Manus Island and Naru.
Breakout two: Storytelling through photography (45 min)
Can still image render the wholeness of the experience of seeking asylum? Join freelance photographer Nadine Koroleva as she seeks to answer this question and more.
Breakout three: Beyond Refuge (45 min)
The Beyond Refuge project supports young and older artists with lived experience as refugees, or as children of refugees, to build their original artistic projects. Participating western Sydney artists will discuss their experiences in the project, a CuriousWorks three-year initiative.
Breakout four: Oral storytelling and the refugee community (45 min)
Wollongong-based storyteller Lillian Rodrigues-Pang will share the structure of her storytelling approach and the role it can play in the refugee community.
Breakout five: How can artists covertly express critical thought under repressive circumstances? (45 min)
Iranian-Australian artist Mojgan Habibi – a ceramic and sculpture PhD candidate – will discuss the ways in which hidden meaning in artistic work can provide hope for everyday people in times of political repression.
05:30pm Yarning Circle
An open invitation to local artists, singers, storytellers, listeners and all Forum participants to join a story circle for an hour of sharing.
SATURDAY 20 AUGUST 2016
---
08:30am Registration
09:30am Treehouse Theatre: Stories that heal
Young participants in Treehouse Theatre's drama therapy program will welcome back Forum delegates with a short performance, followed by an insightful Q&A session about the group's creative process.
10:00am Making art on equal terms
This panel will explore questions including, how do artists from refugee and asylum seeker backgrounds gain access to employment and education opportunities? And, how do we, as arts and community sector practitioners, foster an inclusive, diverse and welcoming arts community?

Speakers: Eiman AlUbudy, Guido Gonzalez, Herlina Manning, Andy Miller, Jeremy Smith, Lena Nahlous (Facilitator)
11:00am Morning tea
11:30am A Dance, A Funeral and A Wedding – Dance Africa Dance
A reflexive study about developing and programming an annual community showcase of African dance at Riverside Theatre, Parramatta, Sydney, presented by Jiva Parthipan from the NSW Service for the Treatment and Rehabilitation of Torture and Trauma Survivors (STARTTS).
12:15pm The New Beginnings Exhibition: mentorship and artist development
Artist Miriam Cabello will join with exhibiting artists to explore their experience participating in a 10-week mentoring program to develop works for the New Beginnings: Refugee Arts & Culture Festival.
01:00pm Lunch
02:00pm Breakout sessions
Breakout one: Real fiction and real life (45 min)
Sheila Pham from the Sydney Story Factory will explore key issues and considerations when undertaking creative writing with young people in both school and community development settings. This critical reflection will look at Sydney Story Factory's work in this space as well as Sheila's other projects involving writers with refugee experiences. The session will feature an interactive discussion where writers and practitioners can share ideas and experiences around working with young writers trying to find their voice in Australia.
Breakout two: (45 min)
S. Shakthidharan, founding director of CuriousWorks, will talk about his latest project, A Counting and Cracking of Heads – a co-production with the Belvoir St Theatre that follows four generations of a Sri Lankan family. He will also discuss a work in progress, Postcards from the Wire –a theatre work based on accounts from Australian detention centres.
Breakout three: I heart my body (45 min)
Dancer Aruna Gandhi will share her experiences running the 'Creative Movement' workshop series with migrant and refugee women in western Sydney. This session will include a practical dance workshop.
03:00pm Against the clock!
In three 10-minute presentations, speakers will endeavour to give a brief overview of their subject area before the clock runs out.
1. The silent past of the Buitenkampers
Speaker: Frances H.E. Larder
2. "Whispers in an empty room" – an invitation
Speakers: Carlos Agamez
3. "Cooling Conflicts"
Speakers: Kate Clarkson
03:30pm Keynote: Artist in Focus
Join Saba Vasefi – poet, filmmaker and Asylum Seekers Centre Ambassador – as she discusses feminism in exile and intersectional discrimination, followed by a poetry reading and the screening of her short film Symphony of Strange Waters.
04:00pm Wrap-up, event close and refreshments