Join artist and architect Natalie Rosin as she discusses her work in the exhibition Endangered + Extinct.
About this event
To accompany the exhibition Endangered + Extinct, artist and architecture graduate Natalie Rosin will discuss her work and how through her ceramic sculptures, she explores some of Australia's unique and threatened building styles.
The buildings Natalie depicts, such as Sydney's Brutalist 'The Sirius' apartments or the now demolished Modernist 'State Office Block' all represent a city at a certain time, and Natalie has recreated them all in ceramic form.
The places Natalie recreates in the exhibition are all either under threat of demolition or have been demolished. Though varied in architectural style, period, function and location, all have in common the desire for individuals and groups to maintain their existence or lament their loss.
Join Natalie in conversation at the Centre as she takes the audience on a journey through her processes of making and some of the ideas behind these special works.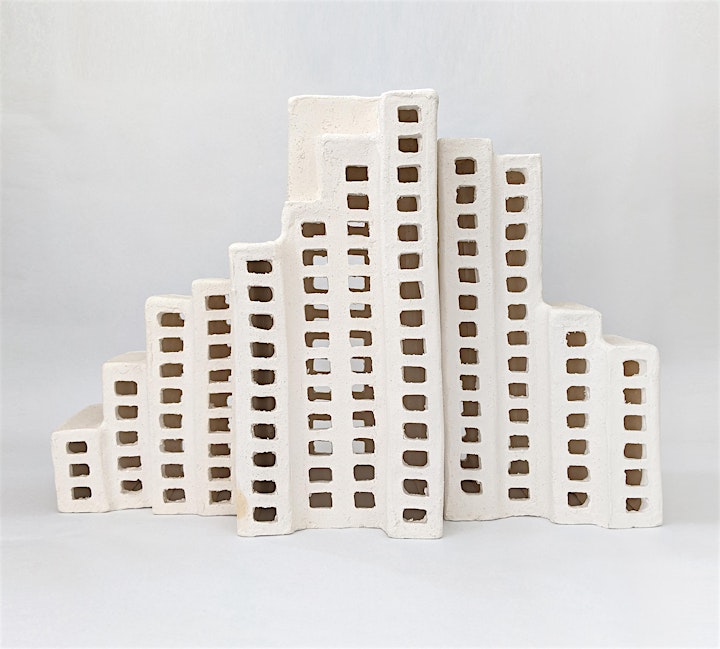 This is a free event.
As Australian Design Centre is a not-for-profit organisation, please consider making a donation to help us support contemporary craft and design practitioners and makers through our work. You can donate as you register for this event or via our website here.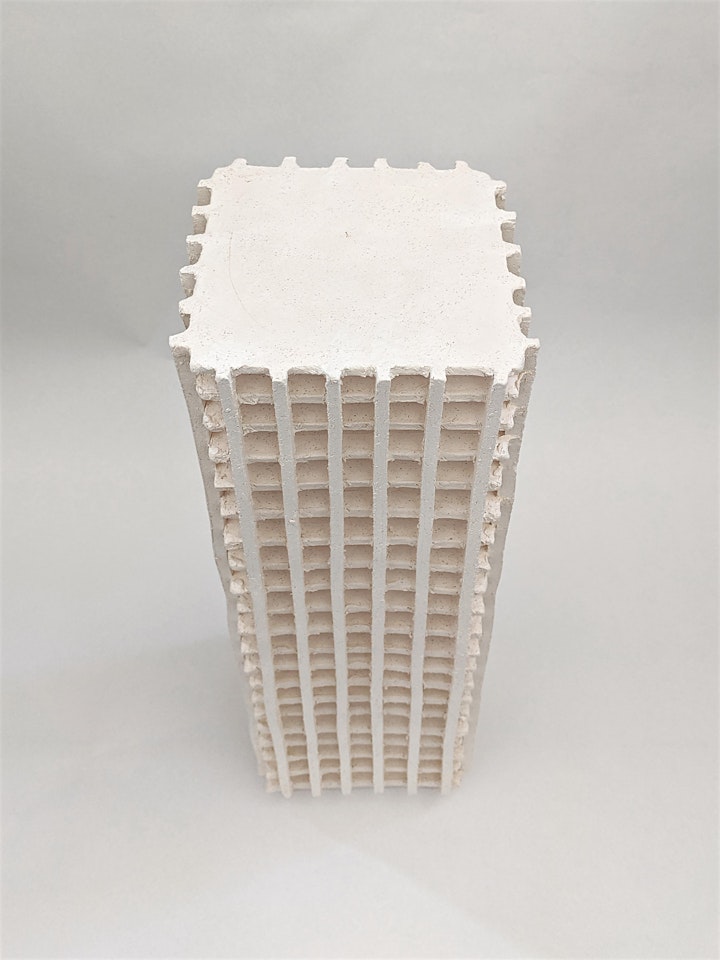 Image: Natalie Rosin, 2019 Photo: Flore Vallery Radot
Image: Natalie Rosin, The Sirius. Photo: Courtesy of the artist
Image: Natalie Rosin, State Office Block. Photo: Courtesy of the artist
Organiser of Artist Talk: Natalie Rosin, Endangered + Extinct