Location
Adelaide Contemporary Experimental
Lion Arts Centre, 68 - 72 North Terrace
Adelaide, SA 5000
Australia
Hear about multi-disciplinary artist Allison Chhorn's creative process, from conception through to development and production.
About this event
To realise Skin Shade Night Day, Allison Chhorn worked closely with collaborators and creative producers Anastasia Comelli and Chris Luscri. Join Allison, Chris and Anastasia in conversation with Ray Forester, co-editor of fine print magazine.
The talk will follow a screening of Allison Chhorn's 2019 film The Plastic House, which is an important touchpoint in Chhorn's early work, as well as a key inspiration for the making of Skin Shade Night Day.
The Plastic House
Director: Allison Chhorn
Cambodia, 2019, 46 min
Khmer with English subtitles
Synopsis: Constructing a solitary reality by imagining what life would be like after the passing of her parents, director Allison Chhorn's intricate docu-fiction chronicles her own process carrying on work in the family's titular 'plastic house'.
Allison Chhorn is a Cambodian-Australian film-maker and multidisciplinary artist.  She received a Bachelor of Visual Arts (Honours) from the University of South Australia in 2014. Since graduating, she has made numerous short films which have been screened as part of Adelaide Film Festival, Melbourne International Film Festival, New York Film Festival, OzAsia Festival (Adelaide), Sydney Film Festival, the Asia-Pacific Triennial of Contemporary Art and Visions du Réel Film Festival (Nyon, Switzerland), as well as featured online as part of Prototype 2021. 
Chris Luscri is a producer & documentary director working across narrative, documentary and multi-platform filmmaking. He produced the short films Grevillea (Berlinale, 2020) and Reptile (MIFF, 2021), as well as co-producing several features with acclaimed production company Flood Projects. Working with Allison Chhorn, he served as Executive Producer on the hybrid documentary The Plastic House (NYFF 2020), and the shorts Blind Body (Sydney Film Festival, 2021) and Missing (Prototype, 2021).
Anastasia Comelli is a visual artist and filmmaker whose work spans from drawing, producing, writing and directing. Her work explores her curiosity of recollecting memories that evoke feelings of yearning and wistfulness. Anastasia has written and directed short films that have screened at local and international film festivals including the Adelaide Film Festival and Melbourne Women in Film Festival. She is currently working on her latest short film, Babougeri, funded by Helpmann Academy and Carclew.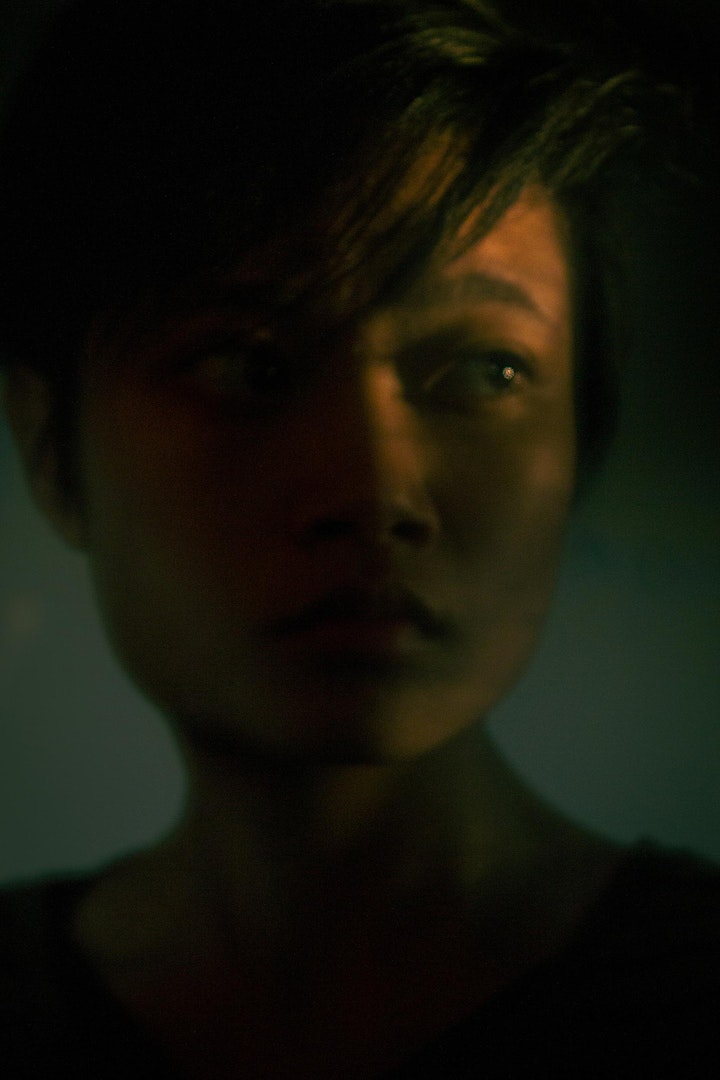 Feature image: Allison Chhorn, 'The Plastic House', film still. Courtesy the artist.
Second image: Allison Chhorn. Courtesy the artist.