Event Information
Refund Policy
Contact the organiser to request a refund.
Eventbrite's fee is nonrefundable.
About this Event
In this current necessity of being online, what is the secret to facilitating great meetings, presenting your information and contributing ideas clearly?
Your VOICE!
Many of the world's smartest people find themselves blocked from fulfilling their true potential, not because they lack knowledge, intelligence or technical proficiency, but because they lack the basic skills to clearly and powerfully communicate and demonstrate what they know, and to let their talent shine.
WALT Institute is presenting a 2-hour Masterclass training opportunity with guest performance coach
Clayton Sinclair (Dip Arts Dip AV)
You will gain simple strategies to embed instantly on how to:
Create a peak performance state
Present yourself with high levels of confidence in what and how you speak
Utilise voice variations in light, shade, pitch, pace, placement and inflection
Communicate your message more powerfully.
Clayton is joining us on this amazing one-off training with over 25 years of experience as a voice specialist, performance and mindfulness coach, and with experience as a television producer and director.
So this is one training you cannot afford to miss!
When you present on line, do you:
Find it challenging to be heard?
Get out of breath from feeling nervous?
Stuggle with having a clear tone, pitch and intonation?
Struggle speaking up so that people can hear you clearly?
Are you lacking a little bit of confidence to project your voice in the places you need to?
We humans are endowed with the most versatile vocal instrument, yet for many of us, this amazing instrument will remain as thin, powerless and unrealised as an electric guitar that has never been plugged in to its amplifier.
It is time to take charge of this online world, and LEAP into a better way of talking, sharing and presenting your information - NOW!
We would love you to join us for this invaluable session with WALT Institute and Clayton Sinclair.
Note: If you are unable to make the date, you can still register and will receive the recording.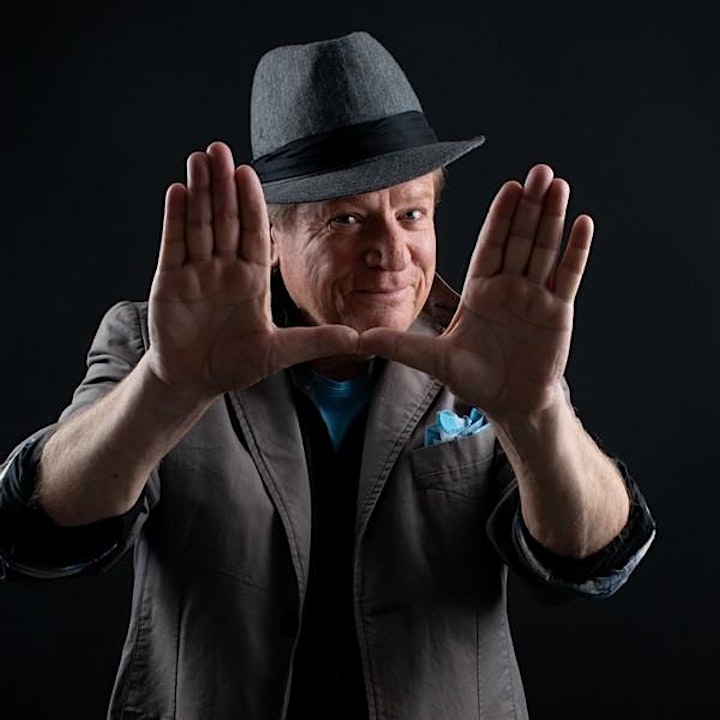 Clayton Sinclair
(Dip Arts Dip AV) is a specialist voice, presentation, performance and mindfulness coach, with over 25 years of experience helping to empower others.
As a performance artist, he has recorded his music in the US, hosted The West Australian Performing Arts Eisteddfod and sung at The MCG.
Using his vast experience in corporate television production and direction, Clayton coaches professionals on how to structure, prepare for, and deliver more powerful and Authentic, personal performances across all media platforms.
Testimonials of Clayton's work
"He helped me to believe in myself and gave me the tools to improve my speech and confidence amazingly. It's been life changing for me."
- MH
"I would recommend his services to anyone for whom passing a clinical exam has become a significant hurdle, as well as for those who are keen to present themselves in the best way possible in order to allow their hard earned knowledge to shine."
- Doctor KB
"Clayton has a distinct ability to pass on his depth of communications knowledge and business background to others in a non-intimidating fashion, with a mastery of being able to improve their strengths whilst also being able to focus on their weaknesses, isolate any areas that require improvement, offer excellent advice and techniques to produce fast results and improvements, and therefore assist them to produce a strong final outcome for their chosen professions."
- Roy Allan - Managing Director - Modern Institute of Learning & Education.
"You challenged me with all verbal and non verbal skills that is required to pass this final exam."
- Surgeon R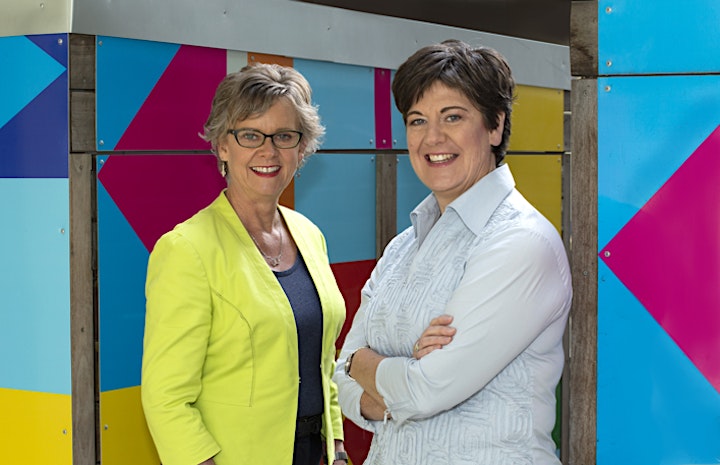 Christine Burns
(BA Psych, PG Dip Sport Bus Mngt) is CEO and Co-Founder of WALT Institute. As a former elite athlete in hockey for New Zealand, she has over 20 years of coaching, sport psychology and performance expertise which she brings to the arena of Authentic Leadership.
Dr Elizabeth Pritchard
(PhD, MHScOT) is Director and Co-Founder of WALT Institute. She is a health professional, researcher and leadership coach, and brings over 25 years of coaching and training expertise to Authentic Leadership development.
WALT Institute
Typically, we coach and train researchers, academics and executives in STEMM who have the challenge of limited career progression, not being heard and compromised confidence to stand up and lead.
We help people get promoted, have stronger collaborations for research grants, and lead successful teams with strength. We have over 40 years collective experience in coaching and training individuals and teams, and currently work with organisations like Hudson Institute of Medical Research, Bionics Institute and employees from universities, research and medical institutes across Australia, New Zealand and beyond.
The reason we teach evidence-based Authentic Leadership principles, is because traditional leadership models area one-size-fits-all that do not acknowledge or target individual strengths. We empower people to step into their own authentic power to lead themselves and others more effectively.
Date and Time
Location
Refund Policy
Contact the organiser to request a refund.
Eventbrite's fee is nonrefundable.