API Greater Western Sydney Property Professionals
Description
We welcome Matt Foldes, Sales and Leading Director for Sydney Business Park for our last event for the year who will discuss this world-class, privately owned, master planned estate. The campus style development is leading the way with innovative design and place making. With plans to deliver 17,000 jobs, the project is the largest and fastest growing employment area in Sydney's booming North West.
With pre-lease options available, including DA approved buildings, Sydney Business Park presents the opportunity for co-location office, warehouse, distribution, manufacturing and retail operations alongside some of the world's leading multinational corporations, with tailored accommodation solutions to meet your specific business requirements.
Setting the new standard for business parks in Australia, Sydney Business Park strives to prioritise staff enjoyment and create a positive legacy for the local community. This industry leading business environment provides superior telecommunications and infrastructure provisions, high quality landscaping, a range of retail and recreational amenities and integrated green technology.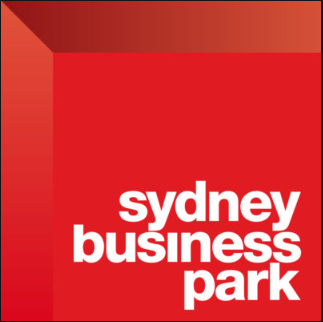 Speaker Biography
Matt has over 20 years' experience in the property industry and is presently the Sales and Leasing Director for the Sydney Business Park Project, located in the booming north west of Sydney, one of the fastest growing areas in the country. He has been responsible for securing and negotiating major commitments within the estate include ASCIS Oceania, IKEA, Bunnings, Costco, Lindt, ALDI, Reece, Linfox and many others and is a senior member of the executive team responsible for this development. We look forward to hearing from Matt on his experience with Sydney Business Park, a project he has been involved with for over a decade, and how the development had progressed to date, together with plans for the future.
---
Event Details
Two (2) CPD points per meeting
A buffet dinner will be provided with vegetarian options also available, any alternate dietry requirements should be advised via email to : Parramatta.api@gmail.com
Meeting to be held in the Auditorium at Parramatta RSL. Please see above for location details.
Ticket Information
Early Bird Tickets available at $50 per person* available till and including the 13th November 2019.
Last Minute Tickets available at $55 per person* available from the 14th November 2019 until 16th November 2019.
*Event fee is non-refundable should you not attend on the evening. If notice is provided prior to the organisers prior to the 16th November, 2019 a refund can be organised should you not be able to attend.
Payment can be made on the above green "get tickets" icon whereby you will not be charged a merchant fee. Once you have ordered your ticket you will receive an email shortly after with your ticket.