Description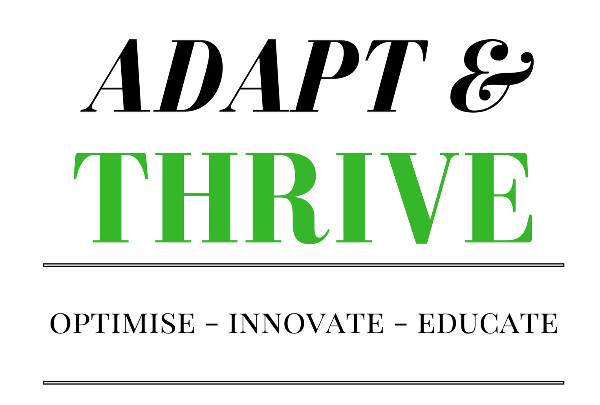 29 AUGUST - SOLD OUT
30 AUGUST - STILL TIME TO REGISTER
The largest revenue/yield management focused conference and exhibition in Asia-Pacific for :
Hotel, Motel, Apartment, Holiday Rental, Holiday Parks, Cruise and anyone passionate about Revenue Management (RM).
Hosted by: Australian Revenue Management Association (ARMA)
In support with the: Accommodation Association of Australia (AAoA) & Tourism Industry Aotearoa (TIA)
---
This year's Summit will explore workshops & educational discussion around the levers we can pull to drive demand -
Promotion (Marketing)
Place (channel distribution and management)
Product (inventory strategies)
Price (market driven pricing concepts)
People (targeted customer insights)
---
August 29 - Pre-Summit -12.00pm - 5.15pm
12noon -12.20pm Arrival registration
12.20 sharp - Welcome, Melissa Kalan – Founding Director, Australian Revenue Management Association – APAC
12.30 – 1.00pm - Revenue Management Panel "Leverage your demand"
panel discussion featuring our revenue leaders
Vincent Lepot – Group Revenue Manager, The Lancemore Group - Melbourne
Kate O'Brien – Director of Revenue Management & Distribution, NEXT Story Group - Brisbane
Ali Simforoosh – Director of Revenue Management, The Langham - Auckland
Lorraine Golightly, Owner Operator and Lisa Shapter, General Manager – BIG4 Beacon Resort and Mud Day Spa, Queenscliff Victoria
Moderator - Matthew Burke, Regional Manager, Pacific - STR
---
1pm – 1.30pm
Mr Tony Soden - Key Account Manager, Royal Caribbean Cruises/Celebrity Cruises and Azamara Club Cruises
The Celebrity Solstice Cruise Ship is full of firsts, like the first Lawn Club at sea and distinctive in design, cuisine and service. Their passion for outstanding cuisine has taken the food and beverage experience to a whole new level. Step aboard and discover the Celebrity Solstice at the Summit.
---
1.45pm – 3.15pm – Workshop Sessions – Round 1
Workshop 1
GDS & Distribution Training
This session looks at "Tips and tricks in the GDS", common set up mistakes and best practice. - facilitator Christine Whyte
Navigating the OTA landscape
How to best leverage demand from a revenue management perspective, including identifying higher yielding customer groups - facilitators Jamie Griego and Clare West
Distribution in Balance
Join Kate and look at the distribution network, insights and challenges - facilitator Kate O'Brien
Facilitators:
Christine Whyte – Account Director Australia & New Zealand, Sabre Hospitality Solutions
Jamie Griego- Area Manager and Clare West – Senior Market Manager, Expedia
Kate O'Brien – Director of Revenue Management & Distribution, NEXT Story Group
Moderator: Vincent Lepot, Group Revenue Manager – The Lancemore Group
---
Workshop 2
Revenue Management – Optimisation
Learn insights from the top leaders in our region, hear a range of opinions, concepts and global best practice strategies on optimising group, meetings and event revenue - facilitator James Dickson
The Taste of Revenue Management
Develop a "minimum best practice" revenue management checklist for all food and beverage outlets plus total channel optimisation tips and tricks - facilitator Ali Simforoosh
Total Accommodation Revenue Management – Two Approaches
Total accommodation revenue management has been an intense subject of conversation, and debate, for many years. Most approaches look at extending what is being managed with the room portfolio to drive profit from areas such as food & beverage, spa, banqueting, leisure activities, even to parking…. but is this the right approach?
Let's look at the gaming industry to explore an alternative model; a guest-centric approach focused on the Total Lifetime Value of the guest - yielding the guest rather than the asset. In this session, we will look at the contrast between these two approaches, and what it takes to deliver both - facilitator Patrick Andres
Facilitators:
James Dickson – Regional Account Director, IDeaS Revenue Solutions
Ali Simforoosh - Director of Revenue Management, The Langham Auckland
Patrick Andres - Managing Director Asia Pacific, Rainmaker Asia-Pacific
Moderator: Matthew Burke - Regional Manager Pacific, STR
---
Workshop 3
Demand Drivers - Loyalty, what is loyalty?
Customers are just loyal to whatever the best deal is at the time, right? – what makes a good loyalty program – insights from airline velocity program expert and lecturer Rodney Williams, Virgin Australia.
Demand Forecasting
We know anticipating our demand with a high degree of accuracy is critical to our overall revenue management strategy and pricing decisions, but, how do we do this, learn the key things to look out for when forecasting - facilitators Fabian Bartnick and an Industry leader
Reputation Currency
Learn practical insights on the power of reviews, best practice in managing reviews and what can we do with all this review data? - facilitator Avril Carter
Facilitators:
Rodney Williams – Head of Finance, Commercial, Virgin Australia
Fabian Bartnick – Vice President Asia Pacific and International Business, LODGIQ
Avril Carter – Sales Director Australasia, ReviewPRO
Moderator: Matthew Rutherford - Vice President Revenue Management & Deployment, P&O Cruises and Cunard, Carnival Australia
---
3.15 – 3.45 - afternoon tea
---
3.45 – 5.15pm – Workshop Sessions - Round 2
Workshops repeat, delegates can attend the second workshop they registered for
PRE-SUMMIT – CLOSE
Please remember to bring you lanyard for entry to the Summit day on August 30
---
Optional extra - Join our community of ARMA trained professionals.
THINK - CHANGE - GROW course. Continue your learning online post the Summit. Beginner – intermediate level certificate
---
August 30 - Summit Day - 9am - 6pm
8.15am - Registration open, visit the market place, network and enjoy a tea or coffee
9am sharp -Welcome, Melissa Kalan – ARMA
9.15am – 9.45am - Aligning revenue, marketing and demand data: the holy trinity of property success
by Rachel Grier - Managing Director, Asia Pacific - IDeaS Revenue Solutions
9.45am – 9.55am - 10 minute – Hot Tip - "5 Easy Ways to Win with Meta"
by Irina Markovych - HotelsCombined
---
10 am – 10.30am Panel Session - "ADAPT & THRIVE"
Don't miss the discussion on creative ways industry can grow their yields, such as adopting new and fresh approaches, making use of available technology previously not considered, creatively selling their inventory and uncovering hidden market opportunities.
Julian Clark – CEO The Lancemore Group & President of the Accommodation Association of Australia
Fabian Bartnick – Vice President Asia Pacific & International Business - LODGIQ
Craig Chait - Senior Vice President Sales & Marketing and Managing Director Australia/New Zealand - Xn protel Systems Group
Luke Neale - Sales and Marketing Director - Spicers Retreats
Moderator: Martin Kelly, Industry Commentator and Publisher of TravelTrends.biz
---
10.30am – 11am - Morning tea
---
11am – 12.30pm - Thought Leadership Sessions - Round 1
Delegates will be split into smaller HUBs where they will hear insights, tips & tricks on a range of topics. Speakers will rotate, delegates stay seated.
Join the discussion on all the topics that make you money, featuring;
1.Optimising business mix to drive better revenue
2.How can tourism operators adapt to changes in guest experience improvement, use data to improve the guest experience and ultimately survive and thrive in 2017.
3.Paradox of Pricing in the 21st Century - where marketing meets revenue meets psychology
4.The changing marketplace and the impact on your direct, OTA and meta channels. How do you effectively maximise your revenue opportunities?
5. Powering true hospitality at scale - Now more than at any time in history, technology is transforming the guest experience and the essence of hospitality. With the mere definition of "property" expanding every day and a community of two million "hosts" providing a new level of localised, personalised service, traditional operators must up their game to stay relevant.
We know that delivering personalised experiences without sacrificing authenticity is one of the biggest challenges our industry faces. Improving the guest experience is the best way to generate loyalty in the form of retention, increased spend and advocacy. With the information at hand operators can now anticipate the reasons for guests travel and provide the personalised services needed to build a positive relationship and earn their future business.
6. Analytics – we can't improve on what we do not measure. Look at the key metrics you should be considering when analysing your revenue management strategy, how do these compare to the competitive set to complete your true data story.
7. Dynamic Pricing – it is a scientific fact that there is only a certain amount of market demand you can attract when holding at one static price point. Dynamic pricing is flexible demand driven pricing and an essential pricing strategy to truly yield manage your business, however, even the best formulated pricing plans are only as good as the tools we have to implement it with.
8. Yielding the Guest, not the Asset – further in-depth discussion on a guest-centric approach that focuses on the total lifetime value of the guest
9. Are metasearch engines simply becoming OTA's?
10. Guest engagement via the power of technology
---
12.30pm – 1.30pm - Lunch
---
1.30pm – 2.00pm - KEYNOTE
Mr Matthew Rutherford, Vice President Revenue & Deployment - P&O Cruises and Cunard, Carnival Australia
"Sail at 100%" is a mantra heard in the cruise industry which creates additional pressure to find demand. Join Matthew as he shares insights on the cruise industry from a revenue management perspective & shares highlights in RM from other industries.
Matthew Rutherford is an experienced Revenue Management professional holding senior roles with SPC Ardmona (a fully owned subsidiary of Coca-Cola Amatil) as Head of Operations and Strategy, Revenue Manager – Coca-Cola Amatil, British Airways and Qantas.
---
2.00pm – 2.30pm – Distribution Dynamics & How to Yield Contracted Business
by Matthew Burke - Regional Manager, Pacific – STR
---
2.35pm -2.45pm – 10 minute – HOT TIP, OTA Insight
---
2.45pm - 3.15pm - Afternoon tea (complete as much of your CONNECT card to enter the prize draw)
---
3.15pm – 4.45pm – Thought Leadership Sessions - Round 2
Delegates switch rooms and join the discussion on the topics they didn't hear in round 1.
Completed CONNECT cards collected
---
5.00pm - Summit end & PRIZE DRAW - Major prize courtesy of P&O Australia!
5.00pm - 6.00pm - Make connections - drinks in Bobby McGees
6pm - CLOSE
---
* View testimonials from last years event
* View the gallery from last years event
* Get Involved in the marketplace, all attendees are your target audience
* Benefits to your business - Revenue management education
* Certificates of attendance issued for all workshops on August 29

---
Terms & Conditions
* Agenda can be subject to change
* no refunds (ticket/tickets transferrable on notification to ARMA)
* after registering, an email will be sent allowing you to select your seats in the August 29 workshops - limited seats in each session. Two sessions can be selected (excluding the HOTS & YieldMAX session), if you select to attend the HOTS & YieldMAX session you can only attend this one session as it runs for the duration of the afternoon.
* CONNECT program will be run again this year with a major prize draw
Delegate email details will not be provided to our event partners unless you grant us permission to do so.
* Yes, please allow my email to be given to event partners & marketplace exhibitors for post event follow up and offers.
---