Description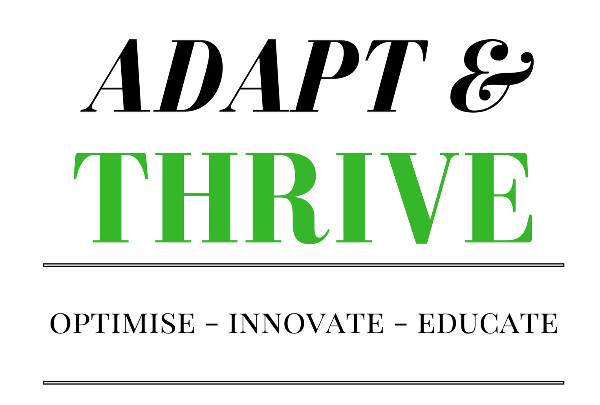 The largest revenue/yield management focused conference and exhibition in Asia-Pacific for :
Hotel, Motel, Apartment, Holiday Rental, Holiday Parks, Cruise and anyone passionate about Revenue Management (RM).
Hosted by: Australian Revenue Management Association (ARMA)
In support with the: Accommodation Association of Australia (AAoA)
Industry partners: AAoA and Tourism Industry Aotearoa (TIA)
---
This years Summit will explore workshops & educational discussion around the levers we can pull to drive demand -
Promotion (Marketing)
Place (channel distribution and management)
Product (inventory strategies)
Price (market driven pricing concepts)
People (targeted customer insights)
August 29 - Pre Summit workshops -12.00pm - 5.00pm
WORKSHOPS
* Register for two sessions of your choice from (Sessions 1,2 or 3) or one session (Session 4) - preferences allocated in booking order.
Session 1 - GDS & Distribution Training - This session looks at tips and tricks in the GDS, common set up mistakes and how to best maximise and manage distribution from a revenue management perspective plus general Q&A.
Session 2 - Advanced Revenue Management - learn insights from the top leaders in our region, hear a range of opinions, concepts and global best practice strategies. Determine what is practical and achieveable immediately for your business model.
Session 3 - Demand Levers - loyalty, what is loyalty? customers are just loyal to whatever the best deal is at the time, right? and reputation currency, including practical insights on the power of reviews and their impact on demand, best practice in managing reviews and what can we do with all this review data?
Session 4 - HOTS & YieldMAX - practical RM simulation session, plus "excel guru" tips & tricks. Suitable for academics and industry, manage your own property and compete against each other. Enjoy fierce and friendly competition. Click here for further details.
KEYNOTE
"Leverage your demand" - panel discussion featuring our revenue leaders, facilitated by Matthew Burke, STR
---
Optional extra - Join our community of ARMA trained professionals. Reduced price available for summit attendees only to access the ARMA Yield Academy revenue management THINK - CHANGE - GROW course. Continue your learning online post the Summit.
---
August 30 - Summit Day - 9am - 6pm
9am -Welcome
9.15 – 9.45am – RM educational insight
15 minute – RM hot tips
10 am – 10.30am
"ADAPT & THRIVE" - panel discussion on creative ways industry can grow their yields, such as adopting new and fresh approaches, making use of available technology previously not considered, creatively selling their inventory and uncovering hidden market opportunities.
- facilitated by Martin Kelly (Industry Commentator and Publisher of TravelTrends.biz)
10.30am – 11am I Morning tea
11am – 12.30pm Thought Leadership Sessions - Round 1
* 5 rotational educational sessions featurings insights, tips, tricks and common errors
12.30pm – 1.30pm Lunch
(Excel tips - short session held in the lunch break by our excel guru Martin Hadfield *optional attendance)
1.30pm – 2.00pm
KEYNOTE - Matthew Rutherford, Vice President Revenue & Deployment - Carnival Australia
"Sail at 100%" is a mantra heard in the cruise industry which creates additional pressure to find demand.
2.00pm – 2.30pm - "mystery session"
15 minute – RM hot tips
2.45pm - 3.15pm - Afternoon tea
3.15pm – 4.45pm – Thought Leadership Sessions - Round 2
Different sessions from Round 1
* 5 rotational educational sessions featurings insights, tips, tricks and common errors
15 minute – RM hot tips, time permitting
5.00pm - Summit end & prize draw
5.00pm - 6.00pm - Make connections - drinks in Bobby McGees
6pm - Close
* View testimonials from last years event
* View the gallery from last years event
* Get Involved in the marketplace, all attendees are your target audience
* Benefits to your business - Revenue management education
* Certificates of attendance issued for all workshops on August 29

---
Terms & Conditions
* Agenda can be subject to change
* no refunds (ticket/tickets transferrable on notification to ARMA)
* after registering, an email will be sent allowing you to select your seats in the August 29 workshops - limited seats in each session. Two sessions can be selected (excluding the HOTS & YieldMAX session), if you select to attend the HOTS & YieldMAX session you can only attend this one session as it runs for the duration of the afternoon.
* CONNECT program will be run again this year with a major prize draw
Delegate email details will not be provided to our event partners unless you grant us permission to do so.
* Yes, please allow my email to be given to event partners & marketplace exhibitors for post event follow up and offers.
---