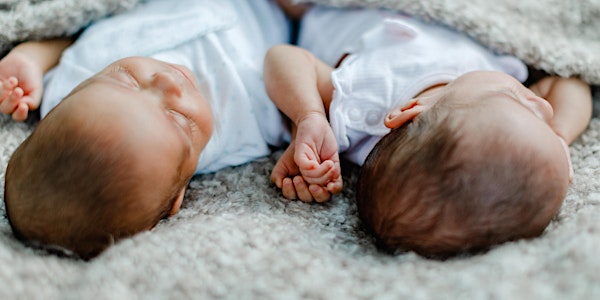 Multiple Dates
Antenatal multiple birth information session - FREE
Are you expecting twins or multiples?
About this event
This FREE session is run by the Lower North Shore Multiple Birth Association Hospital Co-ordinators and aims to provide information to expectant parents of multiples (twins, triplets or more).
The Seminar is run by parents of multiples sharing their experiences and tips. Topics covered will include birth, feeding, settling, getting out and about with multiple babies, meeting other multiple parents, tips & advice on baby items such as twin prams and carriers.
The session will happen in The Mater Private Hospital, Whelan lounge, Level 3.
You are welcome to attend even if you are not delivering your babies at the Mater. You also don't have to be a member of AMBA to attend.
Light refreshments will be served on the night.
Session dates and times:
Monday, 20 April 2020, 6:00 - 8:00 pm
Monday 31 August 31st 2020, 6:00 - 8:00 pm
Monday 30 November 2020, 6:00 - 8:00 pm
Organiser of Antenatal multiple birth information session - FREE