Description
The feats of Annette Kellerman (1886-1975) are astonishing. From a childhood in Marrickville, she became an international celebrity as an endurance swimmer, a highly paid entertainer of the vaudeville stage and a star of American silent films. She played a key role in popularising the one-piece swimsuit for women and became a very successful businesswoman. The current Powerhouse Museum exhibition Million Dollar Mermaid presents this story and pays tribute to the artistry of her performances. Extensive research by curator Peter Cox casts new light on Kellerman's achievments. Join Peter for a lively illustrated History Week talk including rare footage from the Kellerman archives.
For more History Week events at Inner West Libraries click here.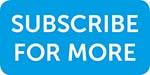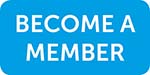 Photo and video consent information.
Inner West Council is strongly committed to ensuring people with a disability have equal opportunity to take part in local activities and have fair access to Council and community programs, services and resources. All Marrickville Library branches have step free entry, though please note there is no accessible toilet at Stanmore Library.