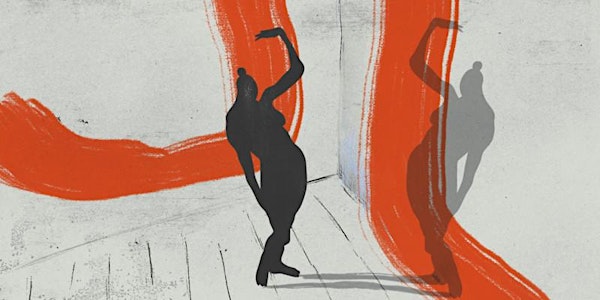 AniMate Film Festival - World and Australian Music Videos Collection
Location
107 Projects
107 Redfern Street
Redfern, NSW 2016
Australia
Refund policy
Refunds up to 7 days before event
Eventbrite's fee is nonrefundable.
World and Australian Music Videos Collection
About this event
Season 2 of our Animation Film festivals, with best films screening, followed by a networking night.
Meet the film-makers, others from the industry, Animation students and aficionados.
Complementary finger food will be offered, while you can buy drinks and more food at the 107 bar.
As a member of the audience attending this event, you will be given the chance to vote for the Winners of today's AniMate Season 3 categories!
PROGRAMME
World Music Videos and Australian Music Videos
World Music Videos
1. Oyasumi~Lullaby of Flame~, Directed by Arisa Wakami, Japan
2. Agapito, Directed by Rafael Vidal Altabert, Julián Gómez Caballero, Spain
3. Love Moon, Directed by Aleix Bové, Syrian Arab Republic
4. Days Like These, Directed by Mawrgan Shaw, Canada
5. Goodbye., Directed by Takuya Kawase, Japan
6. I don't miss you anymore, Directed by Diego Rotmistrovsky, Argentina
7. Mountain, Directed by Harrison Fleming, United Kingdom
8. Bastille – 'Survivin', Directed by Reza Dolatabadi, United Kingdom
9. Bastille – "What you gonna do ???", Directed by Reza Dolatabadi, United Kingdom
10. Myach, Submitted by Olga Karasöva, Germany
11. Open, Directed by Julia Shalimova, Ukraine
12. Party - Bad Math, Directed by Yuen Kam Shing, Hong Kong
13. Spotlight, Directed by L. Ash, USA
14. The Lake, Directed by Qiannwen Yu, USA
15. The Tree Has Been Planted, Directed by Irene Blei, Argentina
Australian Music Videos
16. Ain't Many Like Lennie, Directed by Eleanor Evans, Giovanni Aguilar, ACT
17. Alestorm - Shit Boat (No Fans), Directed by Simon Norton, VIC
18. Sapphire Garden, Submitted by Sidartha Dipayhana, VIC
19. Drumtalk, Directed by Magic Steven, VIC
20. Let's Pretend!, Directed by Jessica Edge, NSW
21. Peak, Directed by Ella Chau, NSW
22. The Nothing, Directed by Arron Millikin, NSW
23. Problems, Directed by Laurie Kirkwood, NSW