Description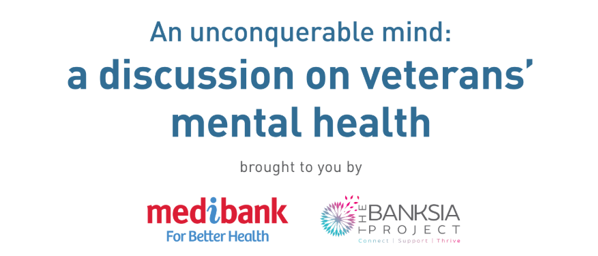 Join us for an authentic discussion on the role mental health plays in the transition, and recovery from military to civilian life. This is an opportunity to connect with, and hear the personal experiences of other veterans and their support networks.
You will learn about their support tools and networks, and the role the community played in their recovery. You will also hear from qualified health professionals who will provide expertise & practical guidance. The aim is to provide a constructive, informative and safe conversation around life after service.
Event Agenda:
11:30am- Light Lunch

12:00pm-12:45pm - Key Note Speakers
12:45pm- 1:30pm - Panelist and Audience Q+A
2pm- Event Concludes
Speakers include Ben Webb, Dr Roy Sugarman, Dr Stephanie Hodson and Leesa Kwok. MC for the event is Jonathon Moran.