Description
AMPLIFY! SESSIONS #2
Growth Hacking For Startups
Have limited or no marketing budgets? Ever wonder how numerous young startups with no marketing budgets pop up overnight? The secret is Growth Hacking. Growth hacking is how many well-known startups such as Tinder and AirBnb that utilized hacks to rapidly grow their user base and gain greater publicity and brand awareness. Join us in our upcoming AMPLIFY! Sessions to learn more!
Join us in the second session of our AMPLIFY! event series and learn from our distinguished speaker, Mr. Tan Gan Hong, Co-founder & CFO of Park N Parcel on how you can rapidly grow your user base with little or no marketing budgets!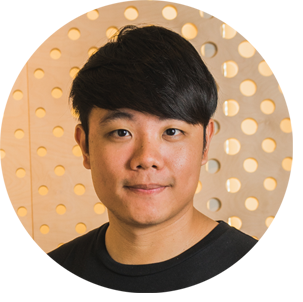 Tan Gan Hong is the Co-Founder & CFO of Park N Parcel, heading the company's business operations such as finance, collaboration, and marketing. Park and Parcel is a Singapore based startup, providing last mile logistics solution to enhance the current mailing ecosystem. Our main focus is to provide online shoppers an innovative way to collect parcels in a hassle-free manner by parking their parcels with nearby neighbors or neighborhood stores.
Since its launch in 2016, Park N Parcel have successfully built a network of collection points with over 1000 Parkers island wide in Singapore. Currently working with partners such as Aramex, Roadbull, GoGo Van, SimplyPost and Qourier to prevent logistics companies from facing re-delivery and making their delivery much more efficient and cost saving.
Beyond his bachelor's degree in Finance and investment banking background, he is an entrepreneurial soul and an innovator with a passion to leverage on technology to enrich modern lives. Prior to Park N Parcel, Gan Hong have started several businesses in the Hospitality and E-commerce sector with a strong believe in lean startup methodology.
Event Agenda
6:30PM - 7:00PM: Registration
7:00PM - 7:15PM: Welcome Address by Fivbrain
7:15PM - 8:00PM: Guest Speaker Talk
8:00PM - 9:00PM: Founders' Hangout (Networking)

About Spacemob
Spacemob is a co-working place that builds foundations for businesses by providing space, technology, and connections. By laying down the groundwork, companies can thrive with purpose. They have recently been acquired by WeWork, and will be expanding their operations throughout Southeast Asia at a fast pace.

A project supported by @LearnSG Seed Fund