AI and Robotic Process Automation - Delivering ROI and Operational Improvem...
Description
The adoption of Digital Transformation through Robotic Process Automation and Artificial Intelligence is accelerating and interest is being driven by improved customer experiences, reduced operational waste and a return on investment. The use of these solutions is part of the overall purpose of organisational improvement through Lean Six Sigma.
We invite you to join us at to our next Networking Evening to join in the discussion, ask questions and share your own experiences. Our speakers will share their experiences in the practical application of these tools and explore questions such as:
What is it?
Why do it?
How do they implemented the ideas? (i.e. software tools used and why?)
What benefits were achieved?
What were the significant lessons?
Drinks and nibbles will follow after the session so you can meet and get to know people with an interest in organisational excellence and process improvement.
Agenda
6:00pm: Registration and Networking
6:15pm: Introduction - Alan Skinner & Daniel Ionita (LSSBEI)
6:20pm: Panel discussion
7.20pm: Q & A session
7:30pm: Conclusions and Next Session
7:35pm: Networking drinks
-----------------------------------------------------------------------------------
About the Speakers: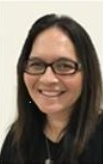 Melanie Holdsworth (Organisational Process Excellence Manager)
Having held a wide range of roles within the Banking and Finance industry for 20+ years Melanie has a wealth of experience.
In her current role as Organisational Process Excellence Manager, (Teachers Mutual Bank Ltd), Melanie has overseen and established the banks centre of excellence based on lean six sigma principles, and an automation program using robotics and artificial intelligence to enable digital transformation.