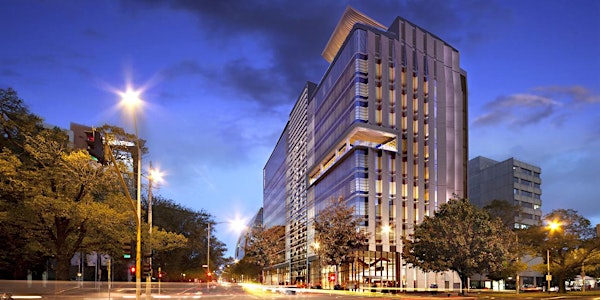 Advances in Microbial Genomics for Public Health and Clinical Microbiology
Description
Given the dynamic and dispersed nature of pathogenic microbes and the relentless rise of superbugs that are resistant to almost all classes of antibiotics, preventing and controlling the spread of infectious diseases in humans, in animals, and in our food and water will require timely, effective and high-resolution responses. Genomics is revolutionizing all aspects of microbiology and in forward thinking countries around the world is transforming approaches to controlling the spread of public health and clinical microbiological pathogens.

Doherty Applied Microbial Genomics at the University of Melbourne and the Centre for Infectious Diseases and Microbiology-Public Health/Marie Bashir Institute for Emerging Infectious Diseases of the University of Sydney will be co-hosting a one-day symposium at the Peter Doherty Institute for Infection & Immunity, entitled "Advances in Microbial Genomics for Public Health and Clinical Microbiology" that will critically examine the impact of microbial genomics on public health and clinical microbiology practice overseas and in Australia, and show how this cutting edge technology is helping protect the public from the threat of infectious diseases.
Confirmed speakers include international experts Prof Jennifer Gardy from the British Columbia Centre for Disease Control and Dr Phil Ashton from Public Health England, as well as national experts in the fields of applied microbial genomics, epidemiology and antimicrobial resistance that includes Prof Eddie Holmes from the University of Sydney, Prof Darren Trott from the University of Adelaide and Prof Jodie McVernon from the University of Melbourne.
The target audience are researchers, clinicians, epidemiologists, public health professionals and veterinarians.
The preliminary program is available to download here
Organiser of Advances in Microbial Genomics for Public Health and Clinical Microbiology