Event Information
Location
Lot Fourteen
North Terrace
Eleanor Harrald Building, Mural Room
Adelaide, SA 5000
Australia
Description


About Climathon
Adelaide joins over 100 cities worldwide in this 24-hour, 2-day hackathon, where teams compete in developing innovative solutions to their cities' major climate and sustainability challenges. Register now as a group or individual and find a solution to this year's challenge with like-minded entrepreneurs, students, researchers, sector professionals and innovators and get coached by local leaders from academia, business and government.
Free to join, we will coach, feed and entertain you for two days. Spread the word and take part in Adelaide's sustainable and resilient future!
Adelaide Climathon is brought to you by Climate-KIC Australia, City of Adelaide, Department for Environment and Water and Renewal SA,
---
Event Details
Lot Fourteen, Eleanor Harrald Building, Mural Room
Friday 5.30pm - 9.30pm
Saturday 9.00am - 6.00pm*
* Note that while the event is a 24-hour event, participants are not expected to work through the night. The venue will close and we encourage you to go home and rest!
---
Your challenge to solve:
Do you have an idea that can support the development of a circular economy and unlock its benefits for Adelaide?
Capturing the value of a circular economy approach in Adelaide will require keeping products, components and materials at their maximum utility and value. This means:
designing 'smart' products that last longer and can be reused many times

sharing things more and making repair the norm

recycling materials effectively and converting some waste materials into biofuels

displacing fossil fuels and derived products with bio-based materials
This approach opens the door for entrepreneurs and innovators to transform the way we manage resources and think about waste. Consider the opportunities in reverse logistics, and in services and digital technologies that can help create a circular economy.
---
How it works
Inspiration: We'll kick off with a couple of quick presentations about the unique waste challenges Adelaide faces.

Team forming: You can register as a team if you want, but if you're missing a team member or registering as an individual then we'll help you find teammates.

Ideation: Once teams are formed the brainstorming begins! Come up with a bunch of ideas and pick the one you want to work on for the rest of the hackathon. An Ideation workshop will help you with this.

Developing: We'll leave lots of time for you to develop your idea and prepare your presentation. You can also join a workshop on business modelling and pitch training to get you ready to present your idea.

Presenting: Each team will present to a panel of judges, who will pick the winning teams.

Celebrating: Unwind and celebrate what you've achieved in less than 24hrs.
---
Why participate?
Are you an ideas person? Do you have a passion for the environment? Do you like to learn new things and meeting interesting people? Do you like food, fashion or carrying things around?
Adelaide has a rich ecosystem of professionals, academics, leaders and influencers in the waste and circular economy sectors and these people will be your mentors, judges, supporters and potential customers in this year's 24 hours global Climathon.
Also, you'll have opportunities to:
Come up with the next big idea for dealing with the waste crisis

Meet like-minded people

Win and accelerate your idea with the Climathon partners

Have fun!
---
Frequently asks questions (FAQs)
How many people are allowed in a team? Teams must contain 3-4 people. Individuals can't compete but we will help you find at least one other person to form a team with (see below).
I already have teammates, can I just participate with them? Yes! But you need to be 3-4 people, you can also invite others along on the day.
I already have an idea, can I bring it to the event? Yes, we will give you the opportunity to tell others about your idea on Friday night and people can then join you to form a team.

Can I still participate if I don't have an idea? Of course! You will join a team and together you'll come up with some great ideas!
I don't know anyone else attending, how will I form a team? We have your back! We have built in a number of ways for you to meet other people in the same boat and will help you form a team with people you want to spend Friday and Saturday with. Friday night will start off with some casual networking over drinks and we will help everyone with the team formation.
---
Venue Map:
Lot Fourteen, Eleanor Harrald Building, Mural Room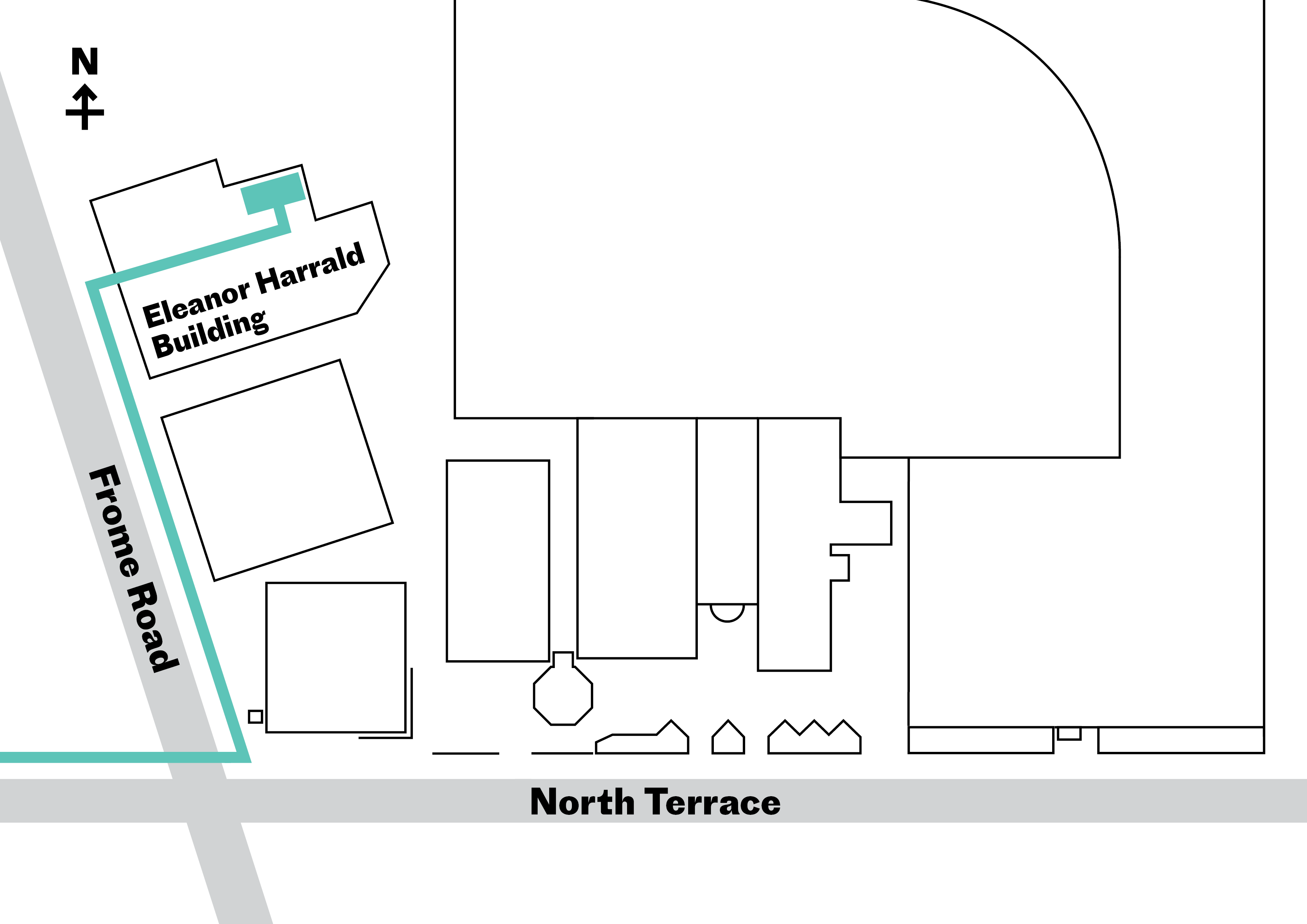 ---
I have another question, who can I talk to?
Send an email to Tania Panfilo Tania.Panfilo@sa.gov.au or Climate-KIC Australia info@climate-kic.org.au
Date and Time
Location
Lot Fourteen
North Terrace
Eleanor Harrald Building, Mural Room
Adelaide, SA 5000
Australia